Jack Studio Theatre – until 27 May 2023
Reviewed by Claire Roderick
4****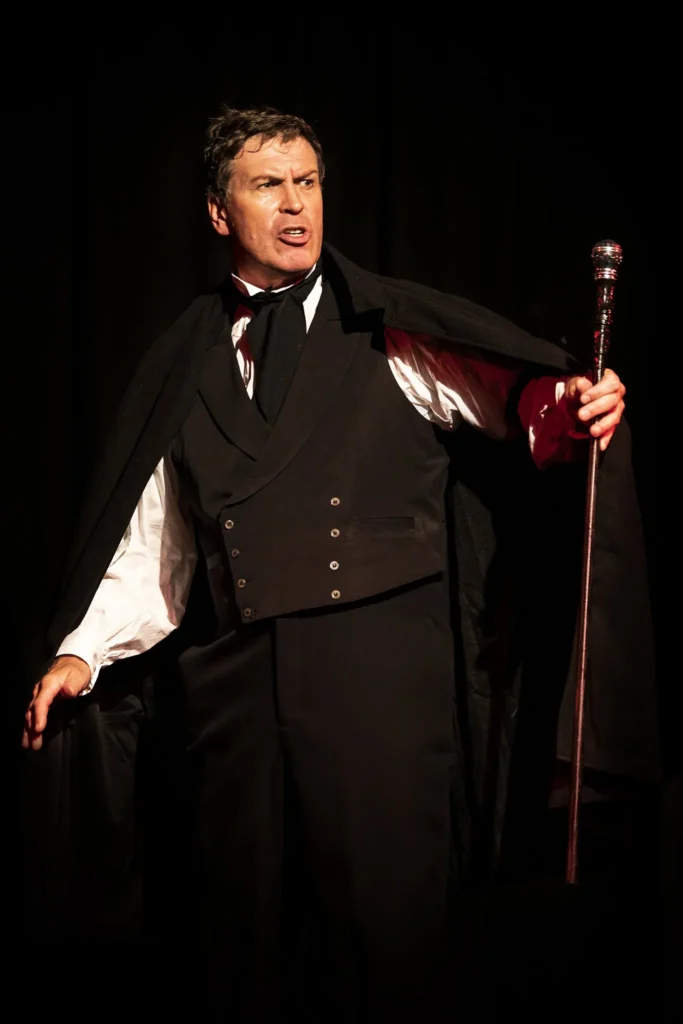 Mark Stratford's entertaining show about William Charles McCready is densely detailed but always engrossing.
Macready's theatrical legacy is vast – abandoning traditional gestures and poses, pioneering professionalism and thorough rehearsals, introducing numbered seats in Drury Lane, along with backs to the seats in the stalls to encourage women to sit there to increase respectability of the theatre. Stratford covers Macready's early life – born to theatrical parents, so knowing the precarious financial status as well as the lowly social status from a young age. Wanting more for their boys, the Macreadys sent William and his younger brother to Rugby, but their father's financial woes mean that the boys must leave the prestigious school and give up dreams of being respectable gentleman. Instead, Macready takes charge of his father's acting company at sixteen, and when his father is released from debtors' prison, starts to act himself.
Macready's rise from provincial to London actor is full of fascinating anecdotes, with his performances alongside the legendary Sarah Siddons and the advice she gives the passionate young actor being a wonderful highlight. The conflict between Macready's love of acting and his contempt for the acting profession (his friends are literary, rather than the actors he views as vagabonds) makes for some amusing asides. Macready's feuds as actor and actor-manager are fantastically entertaining (with one leading to a full-blown riot in New York) and Stratford doesn't hold back on the ridiculous pettiness of the egotistical men involved.
Stratford's Macready is bombastic, passionate and relentless in his mission to legitimise theatre as a profession for gentleman – unforgiving and sometimes cruel to his company to reach his goals. Away from the theatre, Macready's private life is portrayed as quieter, kinder, with few, but fiercely firm, friends and a family life touched by tragedy as he outlives most of his children. Stratford's account of Macready's life is a brisk 75 minutes that whizzes by in the company of one remarkable actor sharing the story of another. Stratford is a master at playing multiple characters with precise differentiation, and he ensures that it is always clear who is addressing the audience in this informative and impressive production.