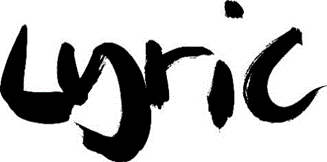 LYRIC HAMMERSMITH THEATRE ANNOUNCES SPRING/SUMMER 2024 SEASON
The UK premiere of the critically acclaimed musical FANGIRLS in a brand new production,written and composed by Australian playwright Yve Blake, directed by Paige Rattray in a co-production with Sonia Friedman Productions.
Max Webster (Life of Pi) directs David Haig's Minority Reportin a co-production with Nottingham Playhouse and Birmingham Rep and in association with Simon Friend Entertainment, and by arrangement with Electric Shepherd Productions.

Alice Childress' seminal play Wedding Band: A Love/Hate Story in Black and White, directed by Monique Touko (School Girls; Or, The African Mean Girls Play).

The world premiere of The Promise, a brand new production by award-winning Deafinitely Theatre, co-written by Deafinitely Theatre's Artistic Director Paula Garfield and Melissa Mostyn for deaf and hearing audiences which will run in the Studio in a co-production with Deafinitely Theatre and Birmingham Rep.

The Lyric continues its ticket accessibility pledge with up to 2,500 free tickets available for those who live and work in the Lyric's home Borough of Hammersmith & Fulham through 'Free First Night' and £5 tickets to all Main House shows for Young Lyric members, applicable to anyone under 25 living in West London.
The Lyric Hammersmith Theatre today announces its Spring/Summer 2024 Season, opening April 2024 with Minority Report. The sci-fi thriller based on the short story by Philip K. Dick reunites director Max Webster and Simon Friend Entertainment for the first time since the success of the five-time Olivier Award-winning Life of Pi. Minority Report plays at the Lyric Hammersmith Theatre from 19 April – 18 May 2024 following runs at Nottingham Playhouse and Birmingham Rep.

Wedding Band: A Love/Hate Story in Black and White, written by Alice Childress and directed by Monique Touko will play from 31 May – 29 June. Touko returns to the Lyric following the sell-out success of School Girls; Or, The African Mean Girls Play. Set in 1918 in South Carolina, Alice Childress' 1962 play is about interracial love and the brutalising effect of anti-miscegenation laws.

The Promise, co-produced with Deafinitely Theatre and Birmingham Rep, an award-winning deaf-led theatre company in the UK, producing bilingual theatre in British Sign Language and Spoken English plays in the Lyric's Studio from 30 April – 11 May. The Promise touches on deaf family life and the impact untreated dementia can have in the deaf community.
FANGIRLS, written and composed by Yve Blake and directed by Paige Rattray, will close the season in a six week run from 13 July – 24 August. The multi-award-winning Australian pop musical phenomenon makes its UK premiere in a brand-new production co-produced with Sonia Friedman Productions. Edna is in love with Harry. But she's a 14-year-old misfit and he's a singer in the biggest boyband in the world. FANGIRLSis the embodiment of the rush of first love; aneffervescent, adrenaline-fuelled, electrifying night out.
Tickets go on sale from 6.00am GMT on Wednesday 27 September at www.lyric.co.uk

Artistic Director & CEO of the Lyric Hammersmith Theatre, Rachel O'Riordan said:
"The Lyric Hammersmith Theatre is a local theatre with a national impact and we are proud to produce groundbreaking stories for audiences in West London and beyond. We are excited to share our new season with you. Step into our beautiful Frank Matcham auditorium – your portal from where you can explore the past, present and future.
Alongside Nottingham Playhouse and Birmingham Rep, we are delighted to announce David Haig's starkly relevant adaptation of Minority Report, based on the short story by Philip K. Dick. Unlike the novella and Hollywood film, this innovative new production re-lenses the central character (most famously played by Tom Cruise) as a leading female neuroscientist, Dame Julia Anderton. Under the direction of Max Webster, whose stage version of Life of Pi has transfixed audiences across the world, this intrepid new version of Minority Report will be an unmissable theatrical experience.
We are excited to present The Promise, a brand new co-production with Birmingham Rep by award-winning Deafinitely Theatre, playing in our Studio. This extraordinary play written by Paula Garfield and Melissa Mostyn touches on deaf family life and the impact that untreated dementia can have in the deaf community.

Continuing our season with big and bold stories that celebrate female perspectives, is Alice Childress' extraordinary play, Wedding Band: A Love/Hate Story in Black and White. Set in 1918 —during World War I and the Spanish flu, Childress takes an unflinching look at interracial love, intolerance and alienation. We couldn't be happier to welcome back Monique Touko after her incredible direction of the smash hit comedy, School Girls; Or, The African Mean Girls Play.
Our season of female-led stories concludes with the UK premiere of Yve Blake's extraordinary musical FANGIRLS, in a brand new production directed by Paige Rattray making her UK debut; this ambitious Australian musical is co-produced with Sonia Friedman Productions. Being a fan, that heady rush of passionate adoration and the feeling of connection to an artist, is something everyone can relate to and we hope to welcome audiences across generations for this exhilarating experience which sees our gorgeous auditorium transform into a joyous pop concert."
We cannot wait to take our audiences on this thrilling journey of big, bold storytelling at the Lyric Hammersmith Theatre; a place to find connection, stretch your imagination and to share truly unforgettable nights at the theatre."

MINORITY REPORT
A Lyric Hammersmith Theatre, Nottingham Playhouse and Birmingham Rep co-production
In association with Simon Friend Entertainment
By arrangement with Electric Shepherd Productions
Written by David Haig
Directed by Max Webster
Friday 19 April – Saturday 18 May 2024
Production Designer Jon Bausor; Video Designer: Tal Rosner; Lighting Designer Jessica Hung Han Yun; Composer and Sound Designer Nicola T. Chang; Movement Director Lucy Hind Casting Director Lotte Hines CDG.
In 2050, neuroscientist Dame Julia Anderton is about to launch the next phase of her pioneering Pre-Crime programme, detaining people for crimes before they are committed. But when Julia is accused of pre-murder, she's in a race against time to save herself from her own system.
This thrilling adaptation of Philip K. Dick's iconic story challenges our beliefs about justice and freewill in a real-time chase through London of the future.
Minority Report sees award-winning director Max Webster reunited with the producers of the globally successful stage version of Life of Pi ('It will make you believe in theatre. A triumph' The Sunday Times). This incredible theatrical experience will use innovative technology to create a world at the borders of science fiction and reality.


David Haig (Writer) is an Olivier Award-winning actor and FIPA Award-winning writer.
His writing credits include: My Boy Jack which opened at Hampstead Theatre in 1997 and subsequently toured in 2004; The Good Samaritan (Hampstead Theatre, 2000) and Pressure (a co-production by Royal Lyceum Theatre Edinburgh and Chichester Festival Theatre) which was nominated for Best New Play at the 2014 UK Theatre Awards. The play was revived in 2018. It toured the country, ran at the Park Theatre in Finsbury Park for 2 months, and then transferred to the West End for a sold out run at the Ambassador's Theatre. Pressure enjoyed its North American premiere at the Royal Alexandra Theatre, Toronto in 2023.
In 2007, David adapted My Boy Jack for screen, produced by Ecosse Films and ITV. The adaptation, which starred David alongside Daniel Radcliffe, Carey Mulligan and Kim Cattrall, won Best Screenplay at the International Festival of Audiovisual Programs (FIPA) in 2008.
David is currently working on a new play: Magic, a commission by Nicholas Hytner for the Bridge Theatre. He is also developing a film version of Pressure with Working Title and Studio Canal.

Max Webster (Director) is the Associate Director at The Donmar Warehouse.
As Director, theatre credits include: Life of Pi (Broadway, West End & currently on a UK Tour – Winner of 5 Tony and Olivier Awards); Henry V (Donmar Warehouse); Dr. Seuss' The Lorax (Old Vic Theatre/San Diego Old Globe/Minneapolis Children's Theatre); Antigone, Twelfth Night, As You Like It (Regent's Park Open Air Theatre); The Jungle Book (Fiery Angel); Fanny and Alexander, Cover My Tracks (Old Vic Theatre); The Twits (Curve Theatre Leicester); The Winter's Tale (The Royal Lyceum Theatre Edinburgh); The Sea of Fertility, Mary Stuart (Parco Productions Tokyo); Much Ado About Nothing (Shakespeare's Globe); Shostakovich's Hamlet (City of London Sinfonia); Orlando, To Kill a Mockingbird, My Young and Foolish Heart (Royal Exchange Manchester); James and the Giant Peach, My Generation (Leeds Playhouse); Carnival Under the Rainbow, Feast Kakulu (Hilton Festival, South Africa) and Caucasian Chalk Circle (Aarohan Theatre, Kathmandu).
Opera credits include: La Bohème (Göteborgsoperan, Sweden); The Merry Widow (English National Opera) and Owen Wingrave (British Youth Opera).
Upcoming work includes Macbeth (Donmar Warehouse, Starring David Tennant).

One of the most celebrated authors of the last century, Philip K. Dick was published in the Library of America in 2007 and has received literary recognition unprecedented for a contemporary science fiction writer. His more than 40 novels and 125 short stories have been translated into 25 languages. Dick's works have been the basis for blockbuster movies such as the Ridley Scott directed, BLADE RUNNER (1982) and Denis Villeneuve directed BLADE RUNNER 2049 (2017), as well as two versions of TOTAL RECALL (1990) and (2012) and ADJUSTMENT BUREAU (2011).
Founded in 2007, Electric Shepherd Productions is dedicated to the stewardship and adaptation of the Philip K. Dick library and is owned and operated by daughter of the author, Isa Dick Hackett. ESP's most recent projects include the Emmy Award-winning television series The Man in the High Castle, based on Philip K. Dick's Hugo Award-winning novel of the same name, and Philip K. Dick's Electric Dreams, an anthology show based on different short stories, with Ronald D. Moore, Michael Dinner, Bryan Cranston, and Sony Pictures TV. Current projects include a feature film based on Philip K. Dick's novel Vulcan's Hammer, which ESP is producing alongside New Republic and director Francis Lawrence.
WEDDING BAND
A Love/Hate Story in Black and White
By Alice Childress
Directed by Monique Touko
Friday 31 May – Saturday 29 June 2024

Set in the deep south of the USA in 1918 when interracial marriage was illegal, Julia, a black seamstress, and Herman, a white baker, are defying all odds with their secret love. They face vicious judgement not just by society but also their closest friends and family. As they finally begin to believe their dreams for a future together are possible, Herman becomes a victim of the Spanish flu. Determined to save him, Julia is faced with decisions that will change her life.
Award-winning American playwright Alice Childress' Wedding Band is a searing and powerful masterpiece which offers a stark reflection of the reality she was writing in during the Civil Rights era. It explores themes of race and class, questioning the devastating impact of unjust laws on ordinary human lives.
This moving and emotive drama will be directed by Monique Touko following her smash-hit success School Girls; Or, the African Mean Girls Play at the Lyric.
"Stunningly, immediately real… Childress excels at writing archetypal characters who aren't bound by cliché." – Seattle Times
"A great deal of compassion…" – New York Times
"An unforgettable piece of theatre." – Seattle Weekly
Alice Childress (Writer), born in 1916 and raised during the Harlem Renaissance under the watchful eye of her beloved maternal grandmother, Childress grew up to become first an actress and then a playwright and novelist. A founding member of the American Negro Theatre, she wrote her first play, Florence, in 1949. The script was written in one night on a dare from close friend and actor Sidney Poitier, who had told Alice that he didn't think a great play could be written overnight. She proved him wrong, and the play was produced off-Broadway in 1950.
In 1952 Childress became the first African-American woman to see her play (Gold Through The Trees) professionally produced in New York. In 1955, Childress' play Trouble In Mind was a critical and popular success from the beginning of its run off-Broadway at the Greenwich Mews Theatre. The play immediately drew interest from producers for a Broadway transfer. In an ironic twist echoing the tribulations of the characters in the play itself, the producers wanted changes to the script to make it more palatable to a commercial audience. Childress refused to compromise her artistic vision, and the play didn't open on Broadway. If it had, at that time Childress would have been the first African-American woman playwright to have a play on Broadway. Trouble In Mind received a well-reviewed off-Broadway revival in 1998 by the Negro Ensemble Company and has since been produced by Yale Repertory Theatre, Centerstage, Milwaukee Repertory Theatre, Arena Stage. Trouble In Mind, directed by Charles Randolph Wright, produced by the Roundabout Theatre Company, opened on Broadway in November 2021.
Childress is perhaps best known today for A Hero Ain't Nothin' But A Sandwich, her 1973 novel about a 13-year-old black boy addicted to heroin, which was subsequently made into a movie in 1978. Other plays written by Childress include Just A Little Simple (1950), Wedding Band: A Love/Hate Story In Black And White (1966) and Gullah (1984).
Alice Childress died in New York in 1994. Throughout her career, she examined the true meaning of being black, and especially of being black and female. As Childress herself once said, "I concentrate on portraying have-nots in a have society."
Monique Touko (Director) is a London based multidisciplinary artist working in theatre, radio, TV and film. Following the success of critically-acclaimed and sold-out hit School Girls; Or, The African Mean Girls Play, Monique returns to the Lyric to direct Alice Childress' seminal play Wedding Band: A Love/Hate Story in Black and White.
Recipient of 2022 Stage Debut Award for Best Director for MALINDADZIMU, her directing training includes Regional Theatre Young Directors Scheme at Royal Exchange Manchester. At the Young Vic, her training has involved the Intro to Directing course led by Sacha Weres, Boris Karloff Trainee Assistant Directors Programme and the Jerwood Assistant Director Scheme. In 2022, Monique was selected to take part in the National Theatre's annual Directing Course. Her assisting credits include Wishlist by Katherine Soper, directed by Matthew Xia at Royal Exchange Manchester and Royal Court, HighTides' touring production of Kanye The First by Sam Steiner directed by Andrew Twyman, Yellowman by Dael Orlandersmith directed by Nancy Medina at Young Vic, China Plate's On the Exhale by Martin Zimmerman directed by Christopher Haydon at Traverse Theatre, Cock by Mike Bartlett directed by Kate Hewitt at Chichester Festival Theatre, Shakespeare's Richard II directed by Lynette Linton and Adjoa Andoh at Shakespeare's Globe Theatre, Ibsen's Rosmersholm adapted by Duncan Macmillan, directed by Ian Rickson at Duke of York Theatre and Lorca's Blood Wedding adapted by Marina Carr, directed by Yael Farber at Young Vic.
Monique's skill set includes Facilitation, Devising, International Work, New Writing, Script Reading, Drama School Shows and Projects, Training Actors and Working with Young People.
She is also part of The Ubunifu Space – A definitive guide to music and culture from the youth of Africa and the diaspora – the Ubunifu way. Monique is project manager for the Space and regular member of the UK reaction team on the YouTube channel which has a global following of 320K+ subscribers and over 50 million views.
FANGIRLS
A Lyric Hammersmith Theatre and Sonia Friedman Productions co-production
Book, Music and Lyrics by Yve Blake
Directed by Paige Rattray
Saturday 13 July – Saturday 24 August 2024

Production Designer David Fleischer; Choreographer Ebony Williams; Video Designer Ash J Woodward; Lighting Designer Jessica Hung Han Yun; Sound Designer Tony Gayle; Vocal Arranger and Orchestrator Zara Stanton; Music Producer David Muratore; Associate Choreographer Alex Sarmiento; Associate Musical Director Laurence Stannard.
Get ready for an unmissable show that pulses with the soaring adrenaline of a first crush and feels like the best pop concert you've never been to…
Meet Edna: she's 14, she's a misfit, and she's in love with Harry. There's just one problem: Harry's in the world's biggest boy band, has 38 million fans, and doesn't know she exists. When Harry's band announces a tour stop in Edna's hometown of Sydney, Australia, she knows this is her destiny – her one chance to meet him. But how on EARTH will she get Harry's attention?! And exactly how far is she prepared to go in the name of love?
If you think this is just a story about loving a boy band… think again. FANGIRLS is a thrilling and subversive musical comedy about the danger of underestimating teenage girls. After multiple sell-out runs across Australia, including the Sydney Opera House, this brand new production of the multi-award winning, pop musical phenomenon FANGIRLS is about to take the UK by storm.
★★★★★ "This pop musical will probably change your life" – Time Out Australia
★★★★★ "Believe the hype. The FANGIRLS phenomenon is real!" – Limelight
★★★★½ "FANGIRLS is sure to become an iconic hit" – ArtsHub
★★★★ "A love letter to feeling so much you just have to scream" – Guardian Australia


Rachel O'Riordan, Artistic Director & CEO of Lyric Hammersmith Theatre said:
"FANGIRLS will be a riotous night at the theatre and we couldn't be more thrilled to co-produce the UK premiere with Sonia Friedman Productions. Our beautiful auditorium will transcend into one of the best pop concerts you've ever been to. The Lyric was built for musicals like FANGIRLS which is going to be a once-in-a-lifetime euphoric experience across West London and beyond."
Sonia Friedman, co-producer of FANGIRLS said:
"I have had the privilege of collaborating with the extraordinarily gifted Yve Blake since I first heard about the incredible success of FANGIRLS in Australia. It has been an inspirational, wonderfully energising journey thus far, and I am delighted to be working with the Lyric Hammersmith Theatre to bring this new production to London. Helmed once again by the brilliant Paige Rattray, this funny and life-affirming pop musical is an ode to love."


Alongside the premiere of FANGIRLS, the Lyric Hammersmith Theatre will also be launching the FANGIRLS FANCLUB to give a limited number of members a very special VIP experience. This one-off membership will unlock a suite of exclusive benefits including tickets to the FANCLUB Convention performance and party on 24 July 2024, tickets to an 'Inside the Rehearsal Room' party, Goody Bag with signed merchandise and FANGIRLS FANZINE for sneak peeks.
To find out more visit https://lyric.co.uk/support-us/individuals/

Yve Blake (Writer) is a playwright, screenwriter, and songwriter, born and raised on Gadigal land. She's best known for writing the Book, Music and Lyrics for the musical FANGIRLS, which has been awarded the 2019 Sydney Theatre Award for Best Mainstage Musical, the 2019 Matilda Award for Best Musical or Cabaret, the 2020 AWGIE award for Music Theatre, the 2021 Green Room award for New Australian Writing for Musical Theatre, and also scored an ARIA nomination for Best Original Soundtrack or Musical Theatre Cast Album. After premiering at Belvoir and Queensland Theatre in 2019, FANGIRLS returned in 2021 for a national tour, and returned by demand in 2022 at the Sydney Opera House. Yve is an alumna of the Royal Court Writers' Programme, and was the inaugural recipient of the ATYP Rebel Wilson Theatre-maker Scholarship. She is also a 2024 Women in Music Australia Soho House Fellow, and has been a visiting artist at Princeton University. In London, Yve has developed and presented her own work at Soho Theatre, Southbank Centre, Old Vic New Voices, the National Theatre Studio and The Barbican. Her 2019 TEDxSydney talk about Fangirls has been promoted to an official TED talk on TED.com, where it has been viewed more than 1.4 million times. She is currently developing a screen adaptation of Fangirls with Fremantle, a movie musical for Mark Gordon Productions, a new original musical, and various other projects. For more info, head to yveblake.co.
Paige Rattray (Director) is a director and Resident Artist at Sydney Theatre Company. She is currently its Director of New Work and Artistic Development, following her role as its Associate Director. She was previously the Associate Artistic Director at Queensland Theatre (2017-2018) and was chosen as Sydney Theatre Company's Richard Wherrett Fellow for a consecutive two years (2015/ 2016).
Paige's directing credits for theatre include: Triple X (Queensland Theatre and STC); Do Not Go Gentle…, The Lifespan Of A Fact, Blithe Spirit, Death Of A Salesman, Deep Blue Sea, The Beauty Queen Of Leenane (winning a Sydney Theatre Award for Best Main Stage Director) and How To Rule The World (all at STC); Hedda, Scenes From A Marriage and Switzerland (all at Queensland Theatre); Black Is The New White (STC and on National Tour); and FANGIRLS (Belvoir Street Theatre, Queensland Theatre, Sydney Opera House and on National Tour). FANGIRLS won the 2019 Sydney Theatre Awards Best Mainstage Musical Award and the Matilda Award for Best Musical or Cabaret, as well as Paige being nominated for Best Director. Paige was also Production Dramaturg on STC's The Picture Of Dorian Gray coming soon to London's West End.
For screen, Paige is attached to co-direct a feature film for Fremantle Media Australia, as well as co-creating and directing a TV series based on a hit play. Paige recently worked as co-creator and Senior Producer on the 3-part current affairs programme The Whole Table in collaboration with SBS/NITV and STC.

COMING TO THE STUDIO:


The Promise
Deafinitely Theatre, Birmingham Rep and Lyric Hammersmith Theatre present
Written by Paula Garfield and Melissa Mostyn
Directed by Paula Garfield
Tuesday 30 April – Saturday 11 May 2024

Rita is really confused.
She can't understand why the deaf education system she's tirelessly championed throughout her teaching career is getting worse and worse, or why there is only one care home in the whole of England that looks after people in her language. On the Isle of Wight.
She's also confused about where her family is, and why she can't remember where the milk goes…
This striking world première from the nationally acclaimed British theatre company Deafinitely Theatre (The Vagina Monologues, Everyday and 4.48 Psychosis) is inspired by the extraordinary experiences of deaf people living with dementia.
Written by Paula Garfield and Melissa Mostyn, The Promise is directed by Paula Garfield in the company's renowned highly visual style combining British Sign Language and English.


Paula Garfield (Writer & Director) is the Artistic Director of Deafinitely Theatre.
An actor, director and field creative leader, Paula has worked on a variety of television, film and theatre projects over the past twenty years. In 2002, she established Deafinitely Theatre with Steven Webb and Kate Furby after becoming frustrated at the barriers that deaf actors and directors face across the arts and media industry.
Paula has produced and directed many plays and worked extensively in TV, including Channel Four's Learn Sign Language, Four Fingers and a Thumb, BBC's Hands Up and Casualty, plus appearances in every series of the BBC's deaf drama, Switch. Her previous productions for Deafinitely Theatre are many and include: Tanika's Journey (Southwark
Playhouse), Grounded (Park Theatre), and a national tour of the family show, Something Else. Paula has directed two productions at Shakespeare's Globe: Love's Labour's Lost as part of Deafinitely's 10th anniversary celebrations, and A Midsummer Night's Dream.
Paula's 2017 production of Contractions for Deafinitely Theatre won The Off West End Theatre Award (Offie) for 'Best Production', and her production of 4.48 Psychosis at New Diorama Theatre in 2019 was shortlisted for Best Director by Broadway World UK.
Paula was also awarded the Tonic Award for her work at Deafinitely Theatre.
Through the coronavirus pandemic, Deafinitiely Theatre provided 26 creative bursaries to support the development of freelance deaf artists. Throughout lockdown, Paula directed the five Deafinitely Digital films that made up the Talking Hands series, a collaboration with Paines Plough, as well as writing Everyday, Deafinitely Theatre's 20th anniversary production, which premiered at New Diorama Theatre before embarking on a national tour in 2022. Everyday was nominated for The Off West End Theatre Award for Best Accessible Production.
In 2023, Paula is directing a one night performance of The Vagina Monologues, raising money for Deafinitely Women's ongoing work to support deaf and deafblind survivors of domestic violence. She is also working with The Pied Piper Company on a new touring family show, Can Bears Ski? as well as Deafinitely Theatre's next full production, The Promise; a story about a deaf mother living with dementia.
Melissa Mostyn (Writer) is a writer, blogger, arts practitioner and mum-of-two. She has a passion for freedom of creative expression, which drives her diverse love of the arts and media, taking in visual art, theatre, film, journalism, books and TV. She often explores themes of communication, disability/deafness and human relationships in her work. Originally a fashion journalist, she now writes about parenting, the arts, disability and deaf issues, and over the years has contributed to Vogue, Esquire, The Observer, The Independent, BLOOM, New Zealand Style, The Huffington Post, British Deaf News and Disability Arts Online, among many others.
YOUNG LYRIC RESPONSE PROJECTS:
For each of our Main House shows, Young Lyric delivers free response projects that thematically link to each production giving young people aged 11-25 who live or study in one of the 10 West London boroughs (Brent, Ealing, Hammersmith & Fulham, Harrow, Hillingdon, Hounslow, Kensington and Chelsea, Richmond upon Thames, Wandsworth and Westminster) the opportunity to express themselves in the arts and further develop their creative skills.
This Spring/Summer 2024 season, in response to Minority Report, Young Lyric will create a complementary digital education resource pack exploring Max Webster's approach to staging this production, David Haig's adaptation and the digital innovation of this production including interviews from members of the creative team and drama educators.

In response to Wedding Band: A Love/Hate Story in Black and White, Young Lyric will deliver a performance project exploring the societal repercussions of whom we choose to love and why. This project will culminate in a performance sharing at the Lyric Hammersmith Theatre.
In response to FANGIRLS, Young Lyric will deliver a performance project exploring the notion and movement of fandom. The project will incorporate song, lyrics, movement and music. This project will culminate in a performance sharing at the Lyric Hammersmith Theatre.