Jack Studio Theatre – until 19 November 2022
3***
Reviewed by Claire Roderick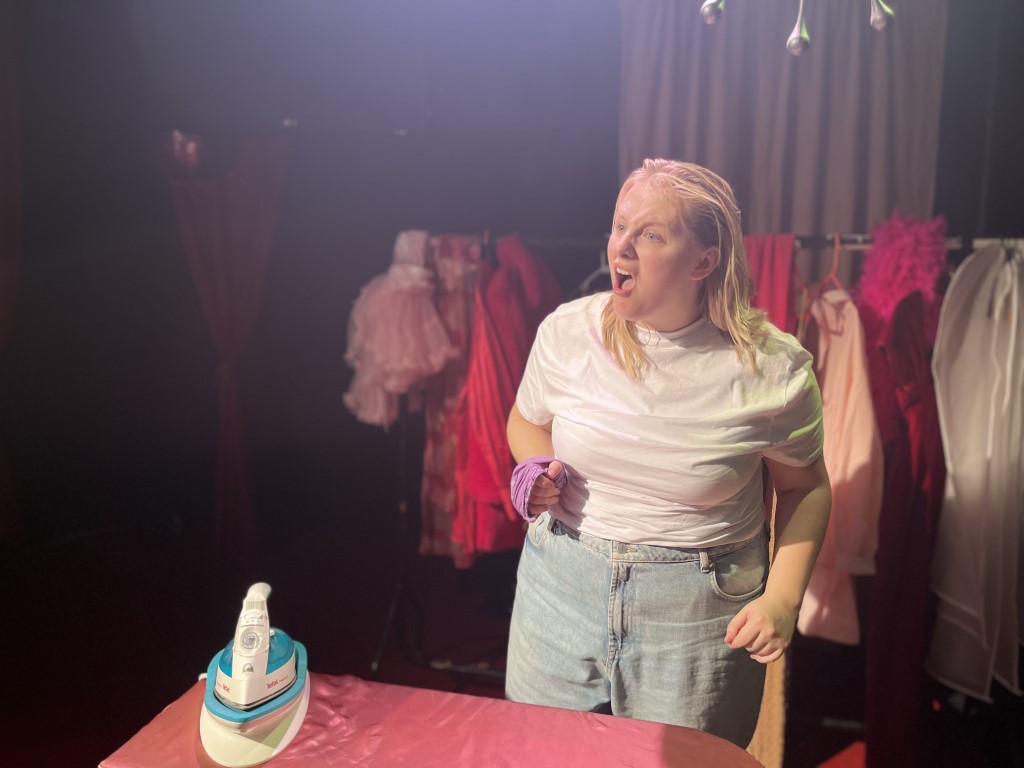 Nancy Brabin-Platt's fun high-energy play about a queer teenager finding her voice is loud, proud and full of heart.
Maxine's disapproving mum says she's going through a phase, infatuated with an older woman but that will pass. Max isn't sure of a lot, but her queerness is a certainty. Her girlfriend Beth is outspoken and fearless, but Max needs to let the Drag Diva out, her alter ego, to deal with all that life throws at her.
The prejudice and scorn from both straight and queer against women in drag highlighted, and Brabin- Platt has written a blistering speech for Max when she is pushed to the limit, about the misogyny of such attitudes and what drag actually is. While Beth receives death threats from terfs after giving a trans woman a platform, it is blatant homophobia that results in near tragedy.
This may sound a bit heavy and bleak, but the serious issues are related by a teenager, with naive and sweet attempts to understand what is happening interspersed with fury. When things get too much, Drag Diva takes over, and Brabin-Platt lip syncs some fantastic songs, as Drag Diva accompanies her on multiple screens around the set. Amongst all the drama and loud music, director Lois Brabin-Platt ensures there are some lovely quieter moments as Max considers her relationships with her mum and Beth. Brabin-Platt has a warm and endearing stage presence and you can't help but feel the joy and release in her drag performance