EMPIRE THEATRE, LIVERPOOL – UNTIL SATURDAY 22ND JANUARY
REVIEWED BY MIA BOWEN
5*****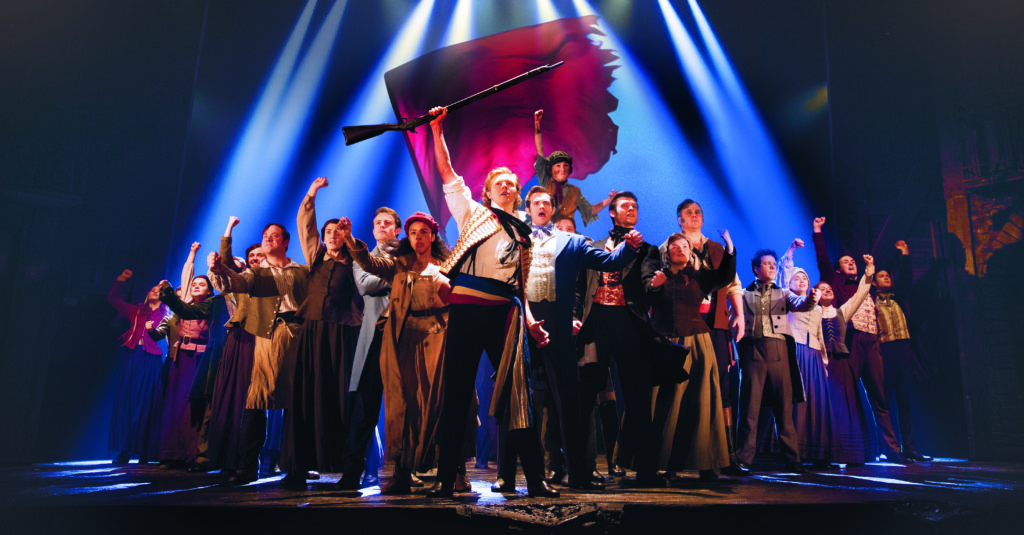 Appearing at Liverpool's iconic Empire Theatre, this astoundingly powerful musical had us gasping, laughing and reaching for the tissues. With scenery that was inspired by Victor Hugo's paintings Les Misérables wowed from start to finish.
Despite this show having run for so many years, the performance given by the cast in this production feels fresh and far from tired. A sung through musical, with familiar rousing songs, gorgeous multilayered vocal arrangements as well as heart-rending solo pieces, it tells one of Victor Hugo's major works of fiction.
Dean Chisnall plays the strong protagonist Jean Valjean, an ex convict in 19th century France that out of his encounter becomes an honourable and dignified man. Essentially the storyline depicts a cat and mouse chase between Javert, a serious, 'the law' police inspector (Nic Greenshields) and Valjean for many years. Interwoven in the plot is the beautiful love story between Cosette (Rebecca Ferrin), the adopted daughter of Valjean and Marius (Will Callan) a student linked with the revolutionaries who set about to whip up support following the death of General Lamarque. With excellent acting from the young Teddy Probets as Gavroche and the amusing acting from Ian Hughes as Thénardier and Helen Walsh as Madame Thénardier the production made the audience laugh and gasp equally. In fact the whole cast is worthy of a mention as they pulled on every emotion and demonstrated their acting versatility.
The swift changes of focus power the show, moving it along briskly with sets that move smoothly between each transition. It captivates the audience making you feel as though you are part of the performance and story from start to finish. The score played by the live orchestra adds to the atmosphere and an honourable mention must go to the talented musicians playing for the duration.
Cameron Mackintosh's highly rated production played out to a sold out audience at the Empire Theatre, seeing a standing ovation for all the cast at the interval and close. Highly recommended five star performance 'storm the barricade' for your ticket!