Upstairs at the Gatehouse, Highgate Village – until 8 October 2023
Reviewer Alec Legge
3***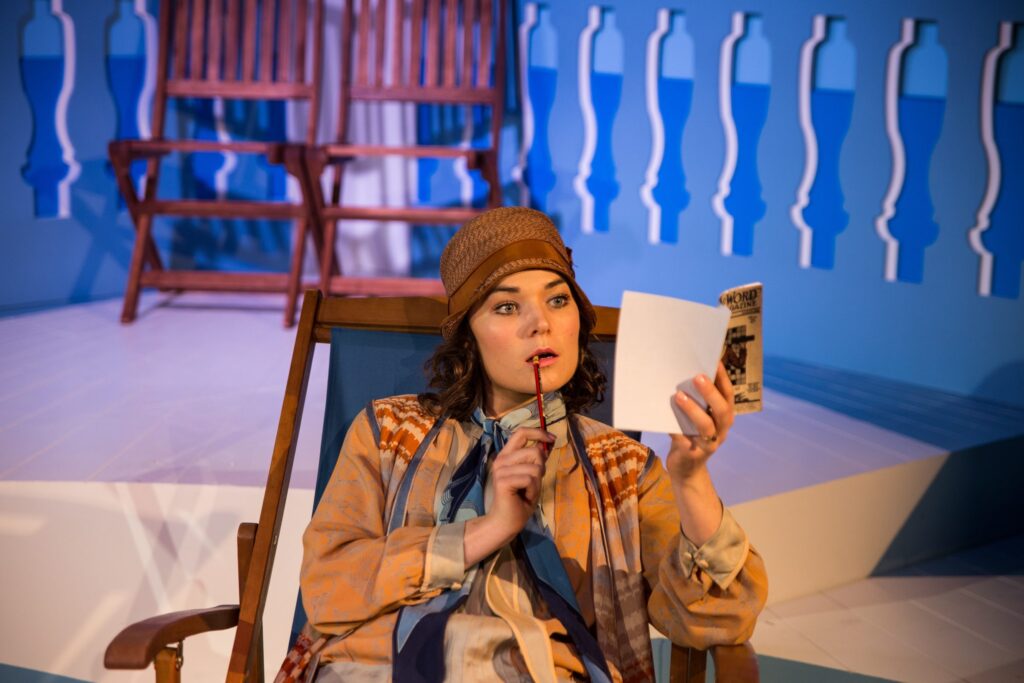 This theatre is situated above the Gatehouse pub and is a little gem. It is accessed through the pub, up a flight of stairs. It is a large rectangular area with seating along three sides and the performance area being on the fourth,
The set consisted of a backdrop of a promenade on which was a painting of a Lady with a dog and a seascape on the rear wall with two low platforms at centre stage and some beach furniture. Very sparse.
The play was adapted from Chekhov's short story of the same name but rewritten to take place in Scotland and London in the years following the first world war. It follows the story line that Damian Granville, Richard Lynson, sets out to seduce a young holiday maker Anne Dennis, Beth Burrows, who is in an unhappy marriage. He succeeds and they go on to have a love affair which continues after the holiday. Also appearing are Laura Glover as Elaine Granville Damian's wife and Toby Manley as Carl Dennis, Annes Husband.
Due to the sparseness of the set some of the dialogue is supported by mime, ie patting a non existant dog, pruning flowers and so on.
The actors used cheek microphones but I do question their use in a theatre of this size as some of dialogue, particularly Anne's was lost, and also appeared to come from somewhere other than the actors mouth.
I found this a solid but not outstanding performance.