Leicester Square Speigeltent – until 7 January 2023
Reviewed by Claire Roderick
4****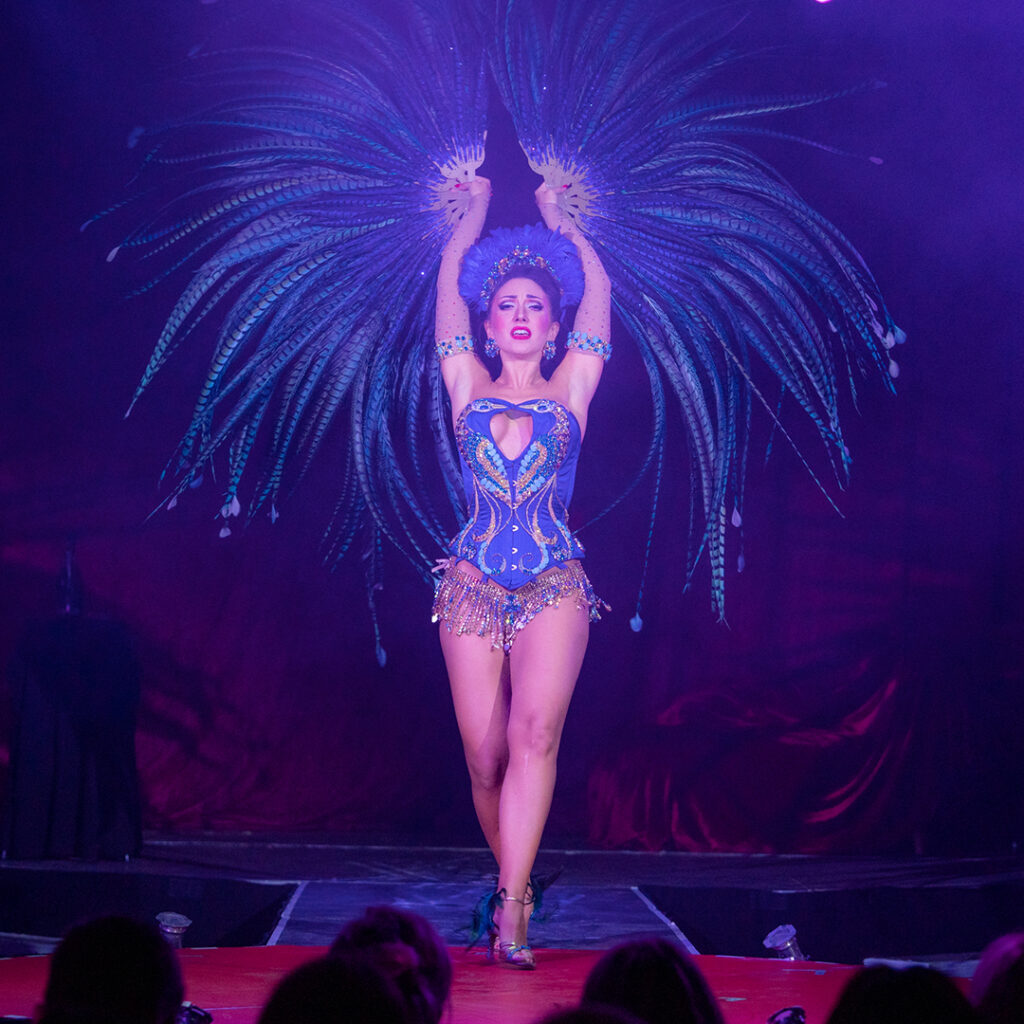 Christmas is coming, so the Speigeltent is back in Leicester Square and La Clique returns with another stellar line-up of burlesque, chaotic comedy and jaw dropping circus skills.
Glamour is provided by burlesque superstar Miss Jolie Papillon, and belting vocals from Ashley Stroud raising the roof. Katherine Arnold's spaced out plastic surgery patient soon morphs into a beautifully haunting arial routine to Creep and returns to end the show in a stunning soft rock arial duet with Hugo Desmarais to Living on a Prayer. Desmarais delights/terrorises the audience as Gay Jesus, handing out blessings and insults before a glorious routine on a cross.
Mikael Bres displays breath-taking artistry on the Chinese pole, drawing gasps from the audience, and his gentle comedy schtick opening the second act makes you realise what the show is missing – a host to tie everything together and engage the crowd while the crew remove apparatus or clean the stage (some of these acts are really messy!). Tara Boom causes chaos as she butters and salts herself while waiting for the popcorn in her hat to cook – while keeping hula hoops twirling and hurling them into the audience. (There is a definite splash zone in the front seats where water or food will land on you!) Boom's second act is a huge contrast where she balances umbrellas with her feet with style and great skill. Sam Goodburn is a hoot on his unicycle. He seems to have a serious biscuit fetish and can tempt audience members into joining his tomfoolery and even helping him dress by offering them a biscuit. Goodburn is appearing until 27 November, when David Pereira will join the cast.
This is the perfect show to see with friends – the bar stays open throughout, but you really won't want to miss any of these performances. Brilliant Christmas entertainment – thrills, spills and laughs galore in this stylish spectacular.