Jack Studio Theatre – until 8 January 2022
Reviewed by Claire Roderick
4****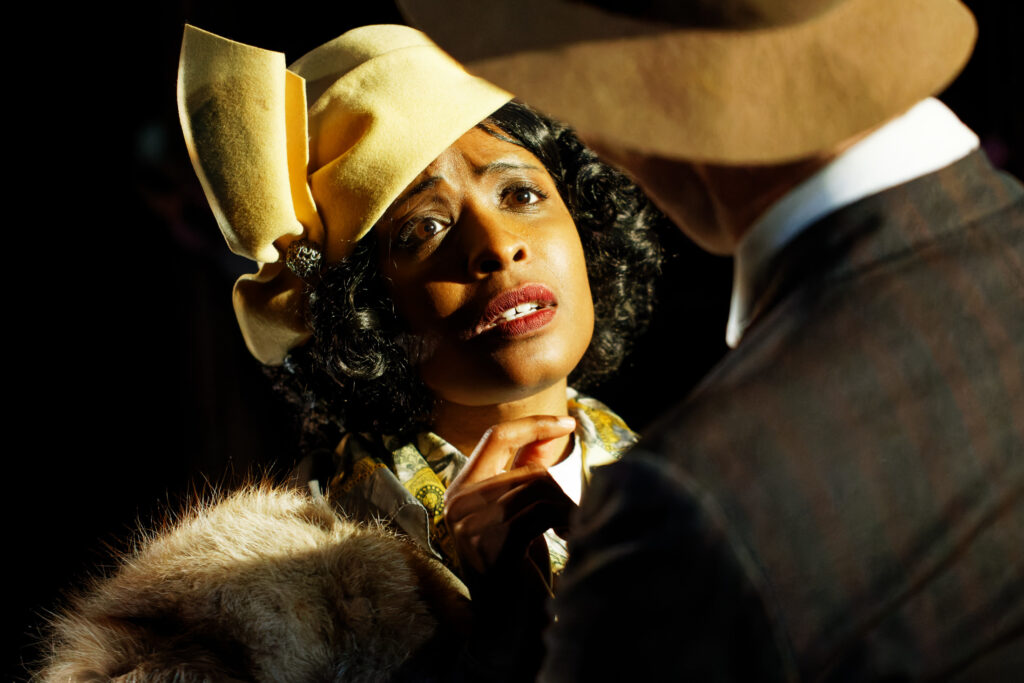 A country house ghost story is ideal Christmas entertainment, but Ross McGregor's comedy has some welcome twists.
Jeremy Roland (Bryan Moriarty) has inherited his great aunt's isolated house. Aunt Esme was a prolific romantic fiction writer and has also arranged for her publisher to work with Jeremy after her death. Jeremy is not in the same league as his aunt, however, writing a string of crime novels with practically the same plot. After having his heart broken, Jeremy is determinedly unromantic, describing his aunt's work and her readers in increasingly cruel and funny ways and refusing to write any major female characters. The arrival of Lily (Rachel Summers), a romantic superfan of his aunt triggers a string of events that are straight out of one of Esme's stories, and Jeremy begins to suspect supernatural interference, especially after people start bursting into song. As Jeremy gets lost in creating his latest crime novel, Aunt Esme's influence is unescapable, and femme fatales appear, complicating his usual straightforward plotlines.
McGregor mixes the twee, waspish humour of the English 1920s spooky farce and the colourful and corny one liners of pulp fiction expertly and the clashing of styles is a joy. The cast of three work wonders with accent and costume changes – Moriarty fantastic morphing between uptight Jeremy and hardnosed private detective while Summers and Ben Higgins play multiple roles brilliantly. Most characters are familiar amusing stereotypes from the genres featured, while Higgins' housekeeper evokes fond memories of Mrs Cropley and her "interesting" culinary offerings in Vicar of Dibley, and there is redemption for the Scroogelike publisher courtesy of Aunt Esme.
Kate Bannister's direction gives the silliness a sophisticated touch, with Robbie Butler's lighting and Julian Starr's sound design adding wonderful atmosphere, especially in the film noir pastiches.
Kindred Spirits is great fun – gangsters, ghosts, romance and laughs – all you could ask for at Christmas.