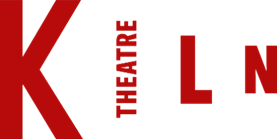 KILN ANNOUNCES
FURTHER PROGRAMMING FOR
SUMMER 2023
With Zadie Smith's The Wife of Willesden about to begin a run at Brooklyn Academy of Music, New York,  and the world première of Retrograde by Ryan Calais Cameron in rehearsal, Kiln Theatre today announces the next productions in its programme to be presented this summer. Following its opening in Cardiff, Kiln will welcome the Wales Millennium Centre production of Es & Flo by Jennifer Lunn, directed by former Associate Director at Kiln Theatre Susie McKenna. This award-winning new play, which celebrates the love of an older lesbian relationship, will run from 5 – 24 June.
This is followed from 29 June – 15 July by Ellen Brammar's Modest,with music by Rachel Barnes, co-directed by Luke Skilbeck, Artistic Director of artist-led company Milk Presents,and Paul Smith, Artistic Director of Hull-based company Middle Child. This electrifying new play about Elizabeth Thompson – megastar of the Victorian art scene – is performed by a cast featuring the UK's hottest drag talent and opens on 4 July.
Following this, Kiln will produce the UK première of Lynn Nottage's Mlima's Tale, directed by Miranda Cromwell. The show will play this Autumn with dates and on sale information soon.
Tickets for Es & Flo and Modest are on sale to Kiln Card members now, with general on sale today at 12pm.
Elizabeth Thompson – megastar of the Victorian art scene
Indhu Rubasingham said today, "I am delighted that we will bring these two productions to Kiln this summer. Es & Flo, fresh from its première in Cardiff, shines a light on the experience of older women, whose stories we seldom see portrayed onstage, and I am pleased that we are giving the show a London home. Middle Child and Milk Presents are two award-winning companies, both producing cutting edge work, and Modest will be a thrilling event for our audiences, telling the story of a trailblazing Victorian artist."
Kiln Theatre presents
A Wales Millennium Centre production
ES & FLO
By Jennifer Lunn
5 – 24 June 2023
Writer Jennifer Lunn; Directed by Susie McKenna; Designer Libby Watson; Lighting Designer Simisola Majekodunmi; Sound Designer and Composer Tic Ashfield; Casting Director Nadie Rennie CDG; Movement Director Dollie Henry MBE; Intimacy Coordinator Ingrid Mackinnon; Associate Director Alice Eklund
Cast: Doreene Blackstock (Flo); Liz Crowther (Es); Michelle McTernan (Catherine); Adrianna Pavlovska (Beata) and Renée Hart/Chioma Nduka (Kasia)
I know it's difficult. You've obviously been a good friend to her but it's time to let us take over now.
Es and Flo fell fiercely in love in the 80s. They've been secretly living as lovers ever since. But as Es becomes more forgetful, an unexpected carer arrives. When the outside world comes crashing in, Flo must battle to hold onto the woman she loves and protect the life they've built together.
Coloured with memories of the Greenham Common Women's Peace Camp – where Es and Flo first met as activists – Jennifer Lunn's award-winning new play, directed by Susie McKenna, celebrates the love of an older lesbian relationship, women coming together to fight for what's right and the healing power of chosen family.
Es & Flo premieres at Wales Millennium Centre on 28 April – 13 May 2023.
Doreene Blackstock plays Flo. Theatre credits include The Key Workers Cycle (Almeida Theatre); Unknown Rivers (Hampstead Theatre); Equus (Trafalgar Studios); Bullet Hole, Distance (Park Theatre); Much Ado About Nothing (The Globe); Cymbeline, Hamlet, Noughts & Crosses (RSC); Antigone, Loneliness of the Long Distance Runner (Pilot Theatre Company); The Container (Young Vic Theatre); One Under, The Gift (Tricycle Theatre); The Carver Chair (Contact Theatre) and Leonora's Dance (Black Theatre Co-operative). Television credits Sex Education, Wire in the Blood, Doctors, Death in Paradise, EastEnders, The Game, Silent Witness, The Bill, Life Begins, Family Business, Medics, Casualty, Holby City, Judge John Deed, Gimme Gimme Gimme, Tom Jones and Common as Muck. For film work includes This Year's Love and The Child in Time.
Liz Crowther plays Es. Her theatre credits include A Midsummer Night's Dream (Regents Park); Visitors (Oldham Coliseum); Cardenio, The City Madam, Marat Sade, The White Devil, The Witch of Edmonton, The Roaring Girl and Song of Songs (RSC Stratford); Kite (Soho Theatre and the London Mime Festival); The Country Wife (Haymarket); Onassis (Novello); Ducktastic (West End); Cyrano de Bergerac (Royal Exchange); Abigail's Party (Hampstead Theatre tour); The Real Thing (UK tour); Communicating Doors (Stephen Joseph and Chicago International Theatre Festival); Animal Farm and Four Short Becketts (National Theatre); Running Wild, Twelfth Night, The Merry Wives of Windsor and Oliver Twist (Regents Park). For television, her work includes Vera, The Following Events Are Based on a Pack of Lies, Miss Scarlet and the Duke, The Chelsea Detective, Mansfield Park, Eastenders, Outnumbered, The Dumping Ground and Holby City.
Michelle McTernan plays Catherine. Theatre includes MaryLand (Sherman Theatre); Revlon Girl (Edinburgh Fringe, Park Theatre); The Three Night Blitz (Swansea Grand Theatre); Bara Bread (Theatr Gwalia); Granny Annie, Trivial Pursuits, Erogenous Zones, Roots And Wings, Family Planning, Kiss On The Bottom (Grassroots Productions); Flesh And Blood (Sherman Theatre/Hampstead Theatre); The Oystercatchers (Swansea Grand/Sherman Theatre); Blue Remembered Hills (Torch Theatre); Under Milk Wood, Rosencrantz And Guildenstern Are Dead (Clwyd Theatr Cymru/Tour) and Twelfth Night, Cymbeline, The Merchant Of Venice (Ludlow Festival). Television and film credits include The Crown, Casualty, The Lost Viking Sisters, Stella, Rain, Midnight, Dr Terrible's House Of Horrible, Tales From Pleasure Beach, Light In The City, Very Annie Mary and Bobinogs.
Adrianna Pavlovska plays Beata. Theatre credits include The Lower Depths (Arcola Theatre); White(Other) (Pole Vault Theatre Company, The Warren, Brighton Fringe); and for television, The Tower.
Chioma Nduka plays Kasia. Training: Deborah Day Theatre School Theatre credits: The Drifters Girl (West End).
Renée Hart plays Kasia. Theatre credits: Small Island (National Theatre).
Playwright Jennifer Lunn won the Popcorn New Writing Award in 2020 and was the 2022 recipient of the American prize for new writing, the Nancy Dean Lesbian Playwriting Award, both for Es & Flo. It was also shortlisted for the Verity Bargate Award and longlisted for the Bruntwood Prize. Her second play Core was shortlisted for the Women's Prize for Playwriting in 2021 and the Papatango Prize in 2022. A filmed reading of Core is available via The Playwrights Laboratory. Writing credits include Terroir (RWCMD/Sherman Theatre), Stop The Drop (Curtain Up – Theatr Clwyd), and Disorder – The Real Name Cannot Be Published (RWCMD). Jennifer is also a producer and director having worked with National Theatre, Theatr Clwyd, Sherman Theatre, Wales Millennium Centre, Spare Tyre, Grand Ambition, Ellie Keel Productions, Leeway Productions and Dirty Protest.
Susie McKenna has been an actor, writer and director in Theatre, Film and Television for 40 years. wrote and directed Hackney Empire's critically acclaimed pantomime for 22 years where she was also an Associate Director from 2005 and Creative Director from 2010 – 2017. From 2019 – 2021, Susie was an Associate Director at Kiln Theatre. Directing credits for theatre include NW Trilogy (Kiln); Blues In The Night (Kiln – Olivier Award nominated); The Silver Sword (Belgrade Theatre Coventry/National tour – Writer and Director); Oranges and Elephants (Hoxton Hall – OFFIE Nominated); A Christmas Carol (Arts Theatre); Once On This Island (Birmingham Rep/Nottingham Playhouse/Hackney Empire); Sit and Shiver, King, Abyssynia Praise Singer, Blues In The Night (all Hackney Empire); Ha Ha Hackney (Sixty Years of British Comedy Festival); Sophie Tucker's Once Night Stand (Kings Head/Edinburgh Festival/Hackney Empire); A Midsummer Night Madness (Harlem Festival NYC/Edinburgh Festival/Hackney Empire); Macbeth (Edinburgh Festival); Face Value (Hackney Empire).As a television producer,credits include Battles Axes and Journey Into Evil.Susie was the Hackney Empire Artist of the Year in 2000. She has been nominated twice for the Gilder/Coigney International Theatre Award with nominations for Best Director, Best Show and Best Script for Aladdin in 2018. In 2020 Susie won Best Director for her Windrush adaptation of Dick Whittington at the Great British Pantomime Awards 2020/21.
Kiln Theatre presents
A Middle Child production in collaboration with Milk Presents
MODEST
By Ellen Brammar
Music by Rachel Barnes
29 June – 15 July 2023
Writer Ellen Brammar; Co-directed by Luke Skilbeck (Milk Presents) and Paul Smith (Middle Child); Composer & Musical Director Rachel Barnes; Set Design QianEr Jin; Lighting Design Jessie Addinall; Sound Design and Music Production Eliyana Evans; Costume Design Terry Herfield; Movement Directors Tamar and Jo Dance Company; Assistant Director Prime Isaac; Dramaturgy Matthew May, Luke Skilbeck, Paul Smith
Casting to be announced.
"Cause here she comes. She's the baddest, bitchin' babe of art."
In 1874 Elizabeth Thompson stuns the Royal Academy with her painting, Roll Call. Five years later, she falls two votes short of becoming the first woman elected to the academy.
In between, she must shoulder the hopes and dreams of women across the country – including her suffragette sister – while fighting for her place at a table full of top hats, ties and mutton chop beards.
Theatre, music hall and drag king swagger collide as Modest brings you a Victorian art scene superstar.
Performed by a cast featuring the UK's hottest drag talent, this electrifying new play will break your heart and start a revolution.
Produced by Middle Child (The Canary and the Crow; All We Ever Wanted Was Everything) in collaboration with Milk Presents (JOAN; Trans Filth and Joy), Modest was developed with the support of the National Theatre's Generate programme and is funded by Arts Council England and Hull City Council.
Prior to the Kiln, Modest will be presented at Hull Truck Theatre, Hull – 23-27 May, New Wolsey Theatre, Ipswich – 16-17 June, Stephen Joseph Theatre, Scarborough – 19-21 June, Slung Low Warehouse, Holbeck – 23 June.
Writer Ellen Brammar is a Hull-based writer and founding member of Middle Child. For Middle Child her credits include I Hate Alone; Hope for My Daughter (with Signal Fires); Ordinary People (with Leeds Playhouse). Other theatre writing credits include Angel;Ten (Hull Truck Theatre); First Story: Walk in the Park (Back to Ours); and Northern Girls (Pilot Theatre). Ellen took part in the BBC Writers room 2020 Northern Voices programme, delivering a TV pilot of I Hate Alone, and was selected for the BBC Children's 2021 New Voices Festival.
Rachel Barnes is a Musician, Composer and Actor from Hull. She trained at The Royal Welsh College of Music and Drama and studied English at the University of Hull. Recent composition credits include It's Different For Girls, (UK Tour) and The StorytEllas (Online Series). Recent theatre credits include Sugar Coat (Southwark Playhouse), Manic Street Creature (Paine's Plough Roundabout), Tiresius (UK Tour), The Wicker Husband (Watermill Theatre), Joan of Leeds (New Diorama), The Canary and the Crow and I Hate Alone (Middle Child), The Dancing Bear (Leeds Playhouse), The Sicilian Courtesan, and Kasimir and Karoline (Gate Theatre). Recent TV credits: Ladhood (BBC).
From cabaret Chekhov (The Bear/The Proposal, Young Vic) to drag king plays (JOAN, winner of Off West End Award and Fringe First Award, Milk Presents/Derby Theatre) director Luke Skilbeck's work fuses cabaret and theatre and centres queer and trans experiences in unexpected ways. Luke is the Artistic Director of Milk Presents, and Milk is formally an Associate Company of Derby Theatre, and of the Bush Theatre. Milk Presents celebrate queer bodies, uplift queer stories and centre creativity, resilience, action and joy. Their work has been described as "Powerful, dynamic and irreverent" by The Scotsman. Marty and The Party (for 2-6 year olds) is currently touring the UK. Luke works extensively as a director, associate director, writer and screen writer, including directing Trans Filth and Joy (large scale work for Manchester Pride with Trans Creative) and as Associate Director on queer cult musical Fun Home based on Alison Bechdel's memoir (Young Vic). Luke is the creator and host of historical queer podcast – Perverts Podcast. Their play When We Begin was shortlisted for the Verity Bargate Award 2020, and their work for screen includes writing the pilot episode of a trans centred drama (87 Films / Fremantle). Luke is a recent graduate of the BFI writers programme.
Director Paul Smith is a founding member and the Artistic Director of Middle Child. His work focuses on audiences, specifically creating an environment which breaks down barriers for working class people and those who often feel alienated by the word 'theatre'. His work with Middle Child has won multiple awards and credits include The Canary and the Crow, Us Against Whatever, One Life Stand, All We Ever Wanted Was Everything, I Hate Alone, Ten Storey Love Song, Weekend Rockstars, Mercury Fur, Saturday Night & Sunday Morning and eleven alternative pantomimes. In 2021 Paul won the Olwen Wymark Award for exceptional encouragement of theatre writing alongside Simon Stephens and Jo Clifford. He has directed multiple productions at Hull Truck Theatre, worked as dramaturg and creative consultant on shows at the Birmingham Rep and Bolton Octagon, and led residencies for the National Theatre, the National Student Drama Festival and the Tron. He trained on the LAMDA Directing Course in 2011, the National Theatre's Directing Programme in 2018 and is a CLORE Leader.
Kiln Theatre presents
MLIMA'S TALE
By Lynn Nottage
Directed by Miranda Cromwell
"If you not give elephant proper burial he'll haunt you forever."
From two-time Pulitzer Prize winner Lynn Nottage (The Secret Life of Bees, Sweat), Mlima's Tale makes its UK premiere at Kiln Theatre. They call him Mlima, the mountain. Killed for his magnificent tusks, killed for greed, killed for ivory, his spirit journeys through the ivory trade market, marking those complicit in his barbaric death.
Directed by Miranda Cromwell (Death of a Salesman), this powerful and unforgettable story of the ivory trade and its corruption leaves its mark long after the lights go down.
More information and tickets on sale soon.
Kiln Theatre
Listings
269 Kilburn High Road, London, UK, NW6 7JR
Box Office: 020 7328 1000
THE WIFE OF WILLESDEN:
Harvey Theater, BAM Strong, Brooklyn: 1 – 16 April 2023
RETROGRADE:
20 April – 27 May 2023
Post show Q&A: Tues 2 May
All performances will be audio described
Captioned Performances: Thu 11 May 7.30pm; Fri 12 May 7.30pm; Sat 13 May, 2.30pm & 7.30pm
Touch Tour: Thu 18 May, 6pm
Relaxed Performance: Sat 20 May 2.30pm
ES & FLO:
5 June – 24 June 2023
Opening Night: 8 June
Access Perfs: Touch Tour – Thurs 15 June, 6pm, Audio Described – Thurs 15 June, 7.30pm, Captioned – Thurs 22 June, 7.30pm, Relaxed – Weds 21 June, 2.30pm
Post Show Q&A: Tuesday 13 June
Monday – Saturday, 7.30pm (Wed mats following press night)
All tickets to first preview £15
Tickets £15-£35
MODEST:
29 June – 15 July
Opening Night: 4 July
Access Perfs: Touch Tour – Thurs 13 July, 6pm, Audio Described – Thurs 13 July, 7.30pm, Captioned – Mon 10 July, 7.30pm, Relaxed – Weds 12 July, 2.30pm
Post Show Q&A: Fri 7 July
Monday – Saturday, 7.30pm (Wed mats following press night)
All tickets to first preview £10
Tickets £10 – £30
Under 26 – £10 (subject to availability).
Access, Over 65, Local, Student and Group rates available, for further details, please see the website.
Subsidised tickets
We offer free tickets and exclusive discounts to those who can't afford to come. If you fit any of the below criteria, get in touch and we can help you get a ticket.
If you are homeless, out of work or receive Housing Benefits, Income Support, Jobseeker's Allowance or Employment and Support Allowance (valid ID, statements or proof universal tax credit will be required when collecting tickets).
Employees of NHS, Police Force, Fire Brigade, Armed Forces, The Coastguard, RNLI, Prison Officers or Social Care Workers (valid ID payslip and name badges will be required when collecting tickets).
Email [email protected]