Bristol Hippodrome – until 21 January 2023
Reviewed by Lucy Hitchcock
3***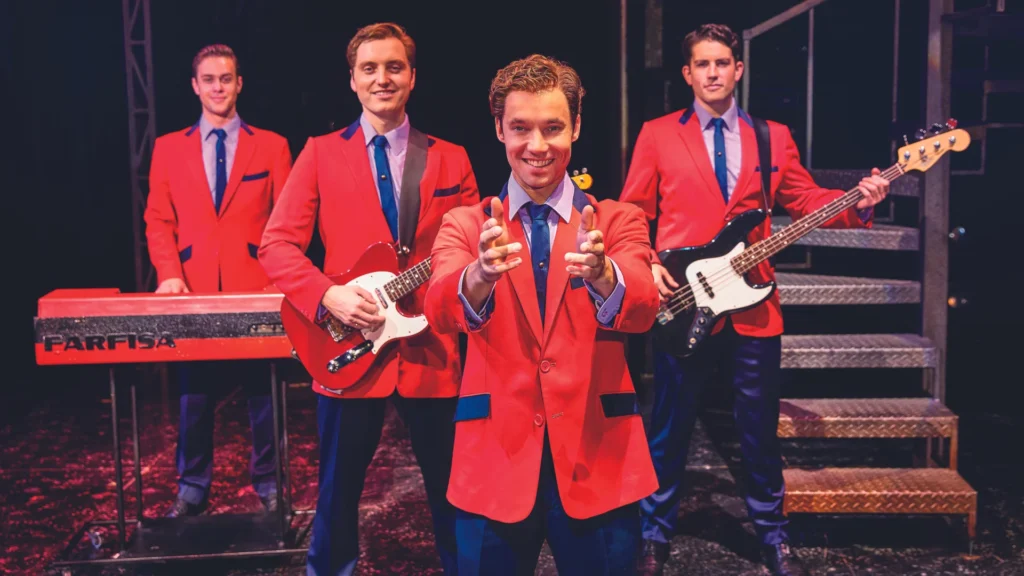 From the minds of Marshall Brickman, Rick Elice and composed by Bob Gaudio with lyrics from Bob Crewe, comes Jersey Boys.
The wonderfully toe tapping spectacle depicting the conception and rise to fame of 'Frankie Valli and The Four Seasons' has a great cast with some amazing talent.
Starting with a narration from Dalton Wood as 'Tommy Devito', this is a piece that will have you wiggling in your seat from the very start. All members of the Four Seasons (including Dalton Wood) Blair Gibson as 'Bob Gaudio', Christopher Short as 'Nick Masai' were great and showed real passion for their roles. It was a joy to hear their voices blend as a group and during some highly emotive moments, such as the eventual break up of the band, encapsulated the audience. When coupled with Ryan Heenan as 'Franki Valli' this was a true likeness of the band, with Hennan grasping Valli's quintessential high, nasal qualities.
The cast was a standout, but a particular mention must go to Damien Winchester, who played a variety of roles. Every scene he was in, he stole the focus with his quick wit and great voice-even managing to do so during the Finale!!!
This is a great piece that will truly have you wiggle and jiggle in your seat as you hear some blasts from the past. With the wonderful red blazers, lights and vocals, you will be the closest you can be to the real thing!