Garrick Theatre – until 3 September 2022
Reviewed by Joanna Huggett
5*****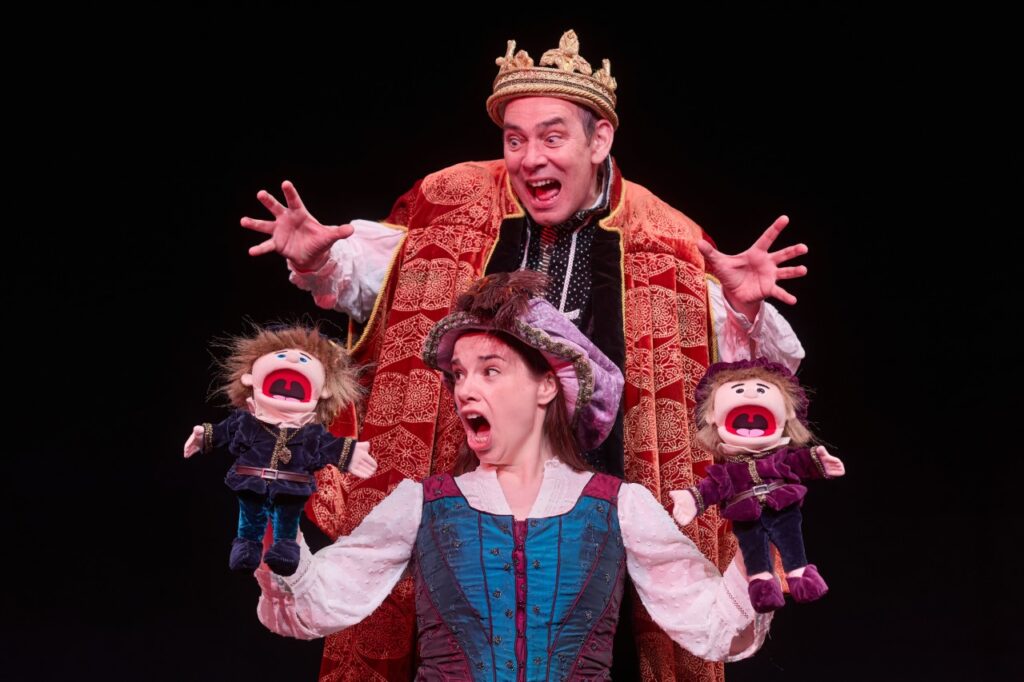 My 11-year-old daughter and I went to see the show, and found it thoroughly enjoyable, entertaining, and funny. The set was simple but effective. The costumes and character changes were cleverly executed. We found the sound effects, music, and lighting, effective. We enjoyed the audience participation and found the theatre comfortable and cool on such a hot day.
We thought that Ben Martin, who played Dr Dee, and Emma Swan, who played Drabb, were both excellent and clever in the way that they adapted to the different characters. The script was fast moving but easy enough to keep up with, and the historical facts were interesting and made memorable by the way they were added into the play. Particularly those that were put into song and rhyme. We found the show very funny and loved the jokes that were included. We particularly liked learning about Henry VIII's lifestyle, many wives, and the ascension to the throne after his death.
We felt the showed was perfectly pitched for both adults and children alike, and the length of the show was ideal. Running at just over an hour, so that boredom did not 'kick in' and the children in the audience did not become fidgety. Altogether the show was amusing, exciting and very engaging. A real winner!