Sunderland Empire – until Saturday 15 January 2021
4****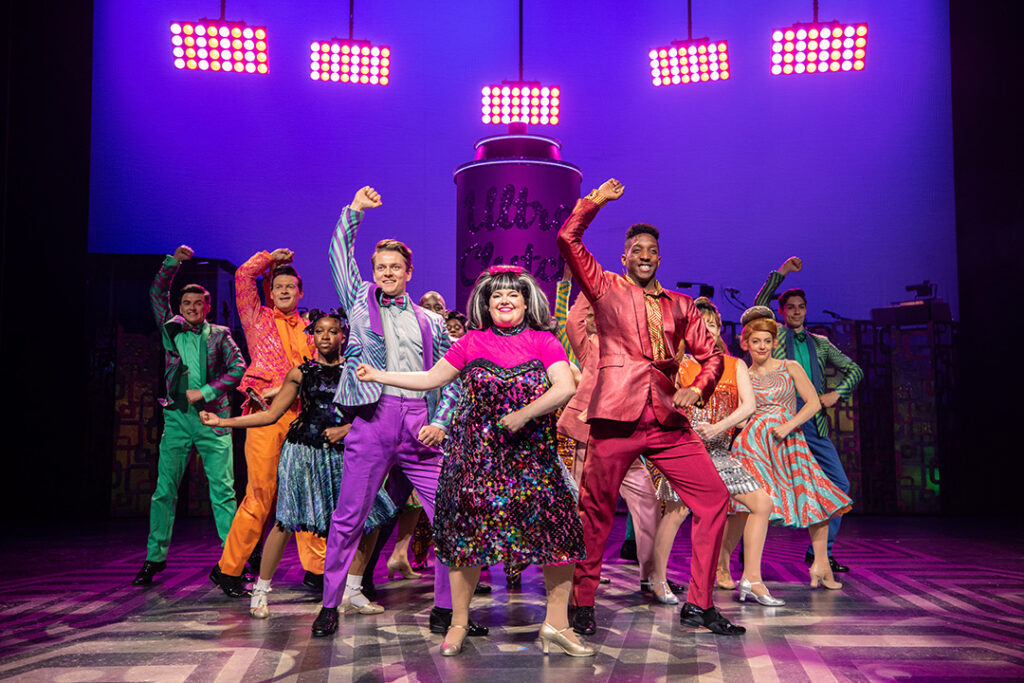 Sunderland Empire proves that You Can't Stop the Beat this week. 
Set in Baltimore and with the swinging 60s as the backdrop, the story follows teenager-on-a-mission Tracy Turnblad in her quest for integration and equality. After auditioning to star on local television, she becomes something of a celebrity and uses her influence to raise awareness of the segregation ethnic minorities receive on television
Katie Brace is the eager Tracy Turnblad, she shines during opening number "Good Morning Baltimore", and sparkles as she belts her way through. Her Tracy is determined and likeable which, by the end of the show, ensures you are rooting for her. Her enthusiasm and energy allows her to command the stage with ease during "I Can Hear The Bells" and "You Can't Stop the Beat".
Rebecca Jayne-Davies is the perfectly clumsy Penny Pingleton, her comedic attitude making for Tracy's ideal sidekick and Akeem Ellis-Hyman takes the part of Seaweed Stubbs, a dancer who executes Drew McOnie's choreography to a perfect degree.
The show radiates warmth but its real power is to take the critical issue of racial segregation – John Waters' original film is based on a real incident on a real TV show, when black and white teenagers in Baltimore stormed a live broadcast – and through comedy to demonstrate its utter absurdity. Prejudice and white superiority is embodied in Velma Von Tussle, gleefully played by Rebecca Thornhill and her equally vile daughter Amber (Jessica Croll), Brenda Edwards takes the place by storm as Motormouth Maybelle, with a voice that can do anything and go anywhere and her talented daughter Little Inez (Charlotte St Croix) who just wants to dance
Every number in Marc Shaiman and Scott Wittman's score is a big one, from 'Good Morning Baltimore' to the finale, 'You Can't Stop the Beat'. Alex Bourne is a delight as Edna Turnblad, standing over the ironing board in sensible shoes and dresses that look as though she's just run them up on her sewing machine. Bourne has a gravelly voice that can roar and he doesn't play it like a Dame. He just plays it like a woman.
The number, '(You're) Timeless to Me', sung in duet with his much shorter 'husband', Wilbur, (Norman Pace) is a beautiful comic highlight.
The boys did well to thrive amid the girl power. Ross Clifton's Link Larkin, hiding his vulnerability under an Elvis quiff. With Richard Meek upping the cheese quotient as suave-suited telly host Corny Collins.
Musical director Danny Belton and the band (Liam Dunachie, Will Gibson, Matt Yardley, Matt Parry, Brian Streeter, Aleph Agular, Craig Hanson and Richard Weeden) were never less than superb. The ensemble, including those "Nicest Kids in Town", hit their harmonies beautifully while dancing with perkiness and style.
In Sunderland until Saturday 15 January, this show is worth every penny, so get a ticket as soon as possible for this outstanding performance.