THE ALEXANDRA THEATRE BIRMINGHAM – UNTIL SATURDAY 2ND JULY 2022
REVIEWED BY NADIA DODD
4****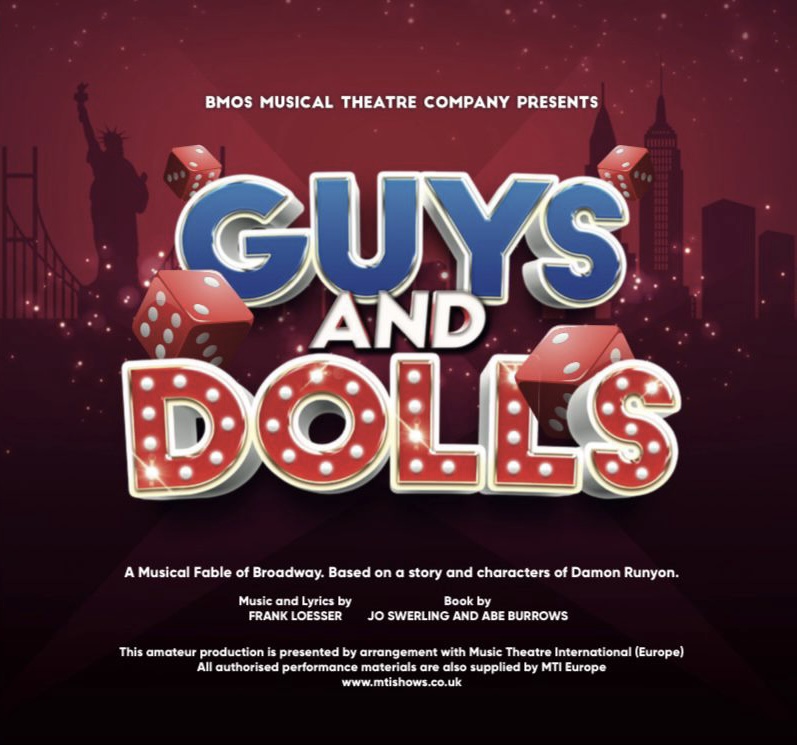 Guys and Dolls is a musical romantic comedy involving the unlikeliest of Manhattan pairings: a high-rolling gambler and a puritanical missionary, a showgirl dreaming of the straight-and-narrow and a crap game manager who is anything but.
Birmingham and Midland Operatic Society Musical Theatre Company bring this iconic 1950's film to life on the stage. Main characters Sky Masterton played by James Gordanfair and Sarah Brown played by Annabel Pilcher really stole the show with their duets, they have such strong powerful voices. 'Miss Adelaide' played by Jo Smith is dreaming of finally marrying her man, 'Nathan Detroit', played by Pat Pryce. She's hoping to marry him before her mother finds out that she has been lying to her for the past 14 years, as they have only ever been engaged !
Guys and Dolls takes us from the bustle of Times Square to the dance clubs of Havana to the sewers of New York City as it demonstrates the great lengths to which a guy will go when he truly falls in love with a "doll."
The show brings hit songs from Frank Loesser such as 'Bushel and a Peck', 'Sit Down, You're Rockin the Boat', and my personal favourite sung by Sky and the Crapshooters, 'Luck be A Lady Tonight'.
The cast of the BMOS have this performance polished, wonderful to see a wide age range of performers too all doing something that they clearly love. BMOS has entertained people over the past 136 years, it's the 10th oldest musical theatre company in the country and they are still continuing to thrive.
Bright, colourful costumes paired with some snazzy dances acts, this show will appeal to a wide audience of most ages.
Try your luck, you won't be disappointed.