Website: www.labambaonstage.co.uk
Socials: @LaBambaOnStage #LaBambaOnStage
Facebook | Twitter | Instagram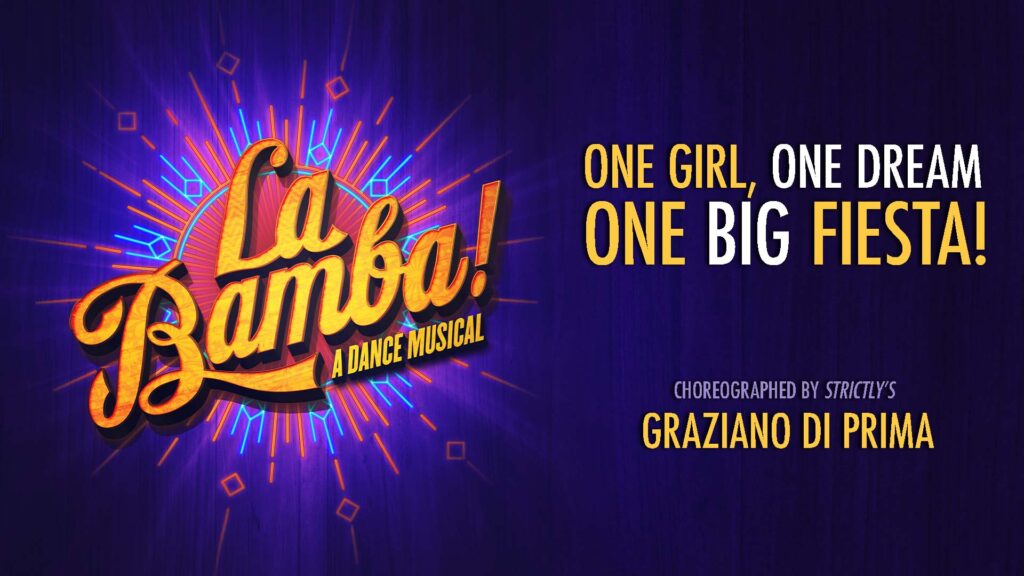 GET READY FOR A SUMMER FIESTA AS
LA BAMBA! – A BRAND NEW DANCE MUSICAL – HEADS TO LONDON'S WEST END THIS AUGUST
· FURTHER TOUR DATES AND OPEN CASTING CALL ANNOUNCED FOR LA BAMBA!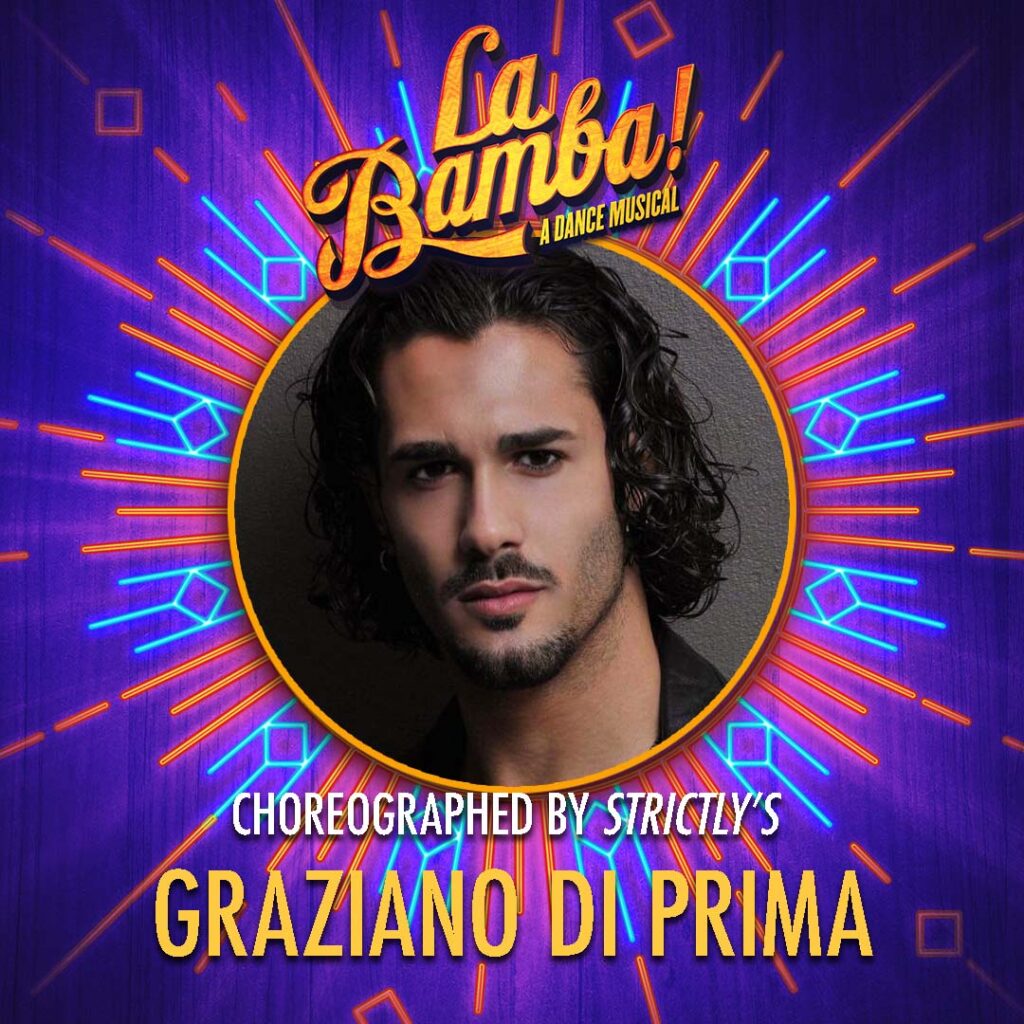 Paul Morrissey Ltd is thrilled to announce that the world premiere of the explosive new musical, La Bamba! is heading to London's West End this summer.
Featuring breath-taking Choreography from Strictly Come Dancing favourite and Italian Latin champion Graziano Di Prima, La Bamba! will open at London's Peacock Theatre, Sadler's Wells West End theatre, for a limited seasonon Tuesday 22 August 2023 until Saturday 2nd September 2023, with tickets on general sale on Monday 27th March 2023.
Graziano Di Prima will work alongside Commercial Latin Choreographer Erica Da Silva.
Inspired by the unbelievable life and legacy of Rock 'n' Roll legend, Ritchie Valens, and featuring some of the most iconic songs of all time, La Bamba! is a jaw-dropping new musical that mixes Latin, R & B and timeless rock and pop to tell the ultimate feel-good story of a young girl with a big voice, big dreams, and an even bigger heart. A story of passion and pride and the discovery that every journey starts with that first step.
Directed by multi-award-winning American director Ray Roderick, with music by award-winning Alfonso Casado-Trigo, an associate choreography by Giada Lini, La Bamba! is a pulsating dance musical that will open at Curve in Leicester on Tuesday, 1st August 2023.
La Bamba! will then travel to cities across the UK including Swansea, Cardiff, Swindon, Dartford, Coventry and High Wycombe. Tickets on sale soon.
The producers are searching for their leading lady and other cast members, they will be holding open-call auditions in London on Thursday 30th March 2023. Applicants must be 18 years or older and eligible to work in the UK. For casting breakdowns and further information, please visit the La Bamba! website.