FULL CASTING ANNOUNCED FOR
EUROPEAN PREMIÈRE OF MICHAEL HEALEY'S
SATIRICAL POLITICAL COMEDY 1979
Sarah Lawrie for Proud Haddock in association with Neil McPherson for the Finborough Theatre
today announce full casting for the European première of award-winning playwright Michael Healey's hit satirical political comedy 1979 at the Finborough Theatre.
Jimmy Walters directs Joseph May as Canada's youngest ever prime minister Joe Clark, and Ian Porter and Samantha Coughlan will both play multiple roles including Pierre Trudeau, Maureen McTeer and Steve Harper.
The production opens on 4 January 2024, with previews from 2 January, and runs until 27 January 2024.
This fast-paced satirical political comedy is an illuminating insight into the rapidly changing world of Conservative party politics.
Sarah Lawrie for Proud Haddock in association with
Neil McPherson for the Finborough Theatre present
1979
By Michael Healey
Cast: Samantha Coughlan, Joseph May and Ian Porter
Director: Jimmy Walters; Designer: Mim Houghton; Sound designer: Edward Lewis;
Lighting designer: Mark Dymock
2 – 27 January 2024
"You're a forgettable blank. A complete nobody. You're the leader of this country, and the vast majority of Canadians couldn't pick you out of a police line-up. And that's good. As long as the leader is as still, silent, and blank as possible…he can do whatever he wants."
In May 1979, Progressive Conservative Joe Clark was elected as Canada's youngest ever Prime Minister.

By Christmas 1979, it looked as though it was all over.

But Clark is young and idealistic, resolute on making his mark in office, and governing for the whole country, not just his own party supporters. Faced with a critical decision, his colleagues – including his predecessor Pierre Trudeau – take the opportunity to steer him in completely different directions…
1979 opened to great critical acclaim on its première in Calgary in 2017, and received six Betty Mitchell Award nominations. The production subsequently ran at the Berkeley Street Theatre in Toronto in 2019.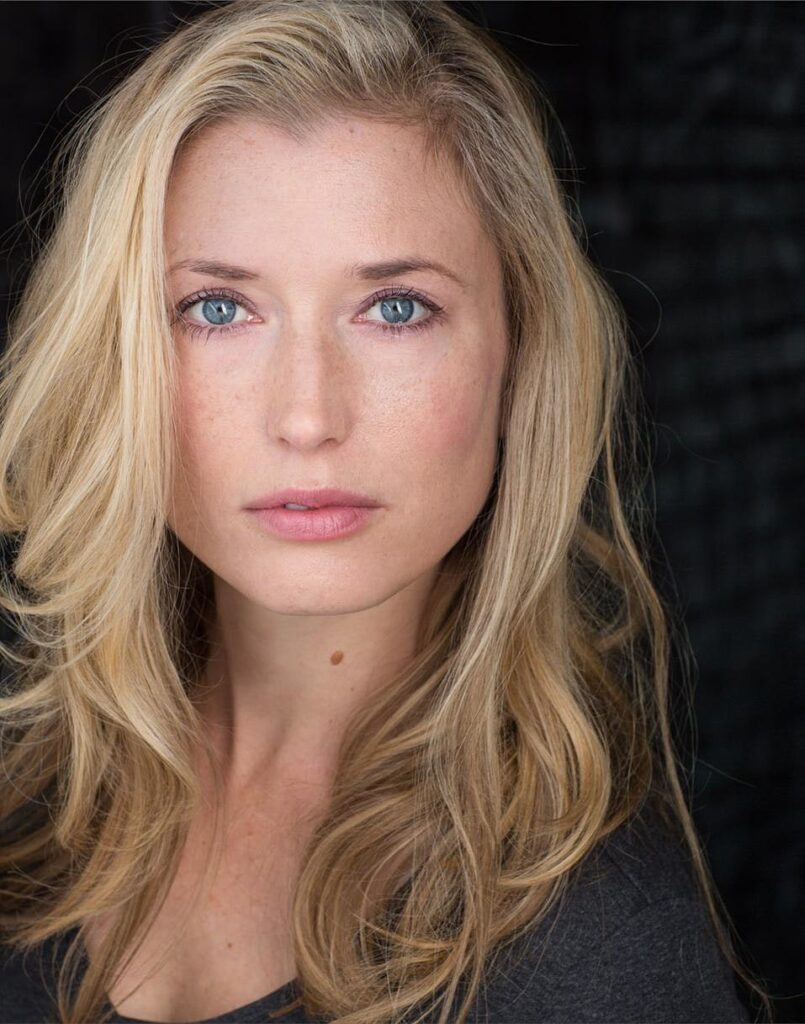 Samantha Coughlan plays various roles. Her theatre credits include White Guy on the Bus, Footprints on the Moon and Blue Surge (Finborough Theatre), A View from the Bridge (Young Vic/Wyndham's Theatre), The White House Murder Case (Orange Tree Theatre), Rain Man (West End), Death of a Salesman (Lyric Theatre), National Anthems (Old Vic), The Shape of Things (New Ambassadors Theatre), The Dutchman (Crate Gallery, Notting Hill), Vieux Carré (Charing Cross Theatre), and Steel Magnolias (Bolton Octagon). Television work includes The Chilling Adventures of Sabrina, Deep State, Wallis, Obsession: Dark Desires III, Poet in New York, Jonathan Creek, Dead or Alive, Love Sick, Absolute Power and Spooks; and for film, Terminator: Dark Fate, Kingsman: The Golden Circle, Love Me Do, Survivor, Kick Ass 2, Suspension of Disbelief, and releasing next year, The Gorge and Arcadian starring Nicolas Cage.
Joseph May plays Joe Clark. Josephis perhaps best known as TV executive Andy Button in five series of Showtime and BBC's Episodes. His theatre work includes The Haunting of Hill House (Liverpool Everyman), No Naughty Bits (Hampstead Theatre), Avocado (King's Head Theatre), Serious Money(Birmingham Rep), Navy Pier (Soho Theatre), and Aunt Dan and Lemon (Almeida Theatre). Television credits include All Creatures Great and Small, Miss Scarlett & the Duke, Toast of Tinseltown, Dark Money, The Windsors, Trollied, I Live With Models, Mistresses US, Titanic, We'll Take Manhattan, Blood Ties, Killer Instinct, Stargate: Atlantis, Dead Like Me, Da Vinci's Inquest, Band of Brothers, A Dinner of Herbs, Hollyoaks, Bugs, Casualty and Bodyguards; and for film, Last Flowers, Captain Philips, White Noise 2, Resident Evil, Intimate Affairs, Fairy Tale – A True Story, and Wilde. His extensive voice credits include Aklak in the BAFTA and ANNIE-winning Poles Apart, Thomas the Tank Engine in Thomas and Friends for six years, Chase McCain in Lego City, and Nomad in Ghost Recon.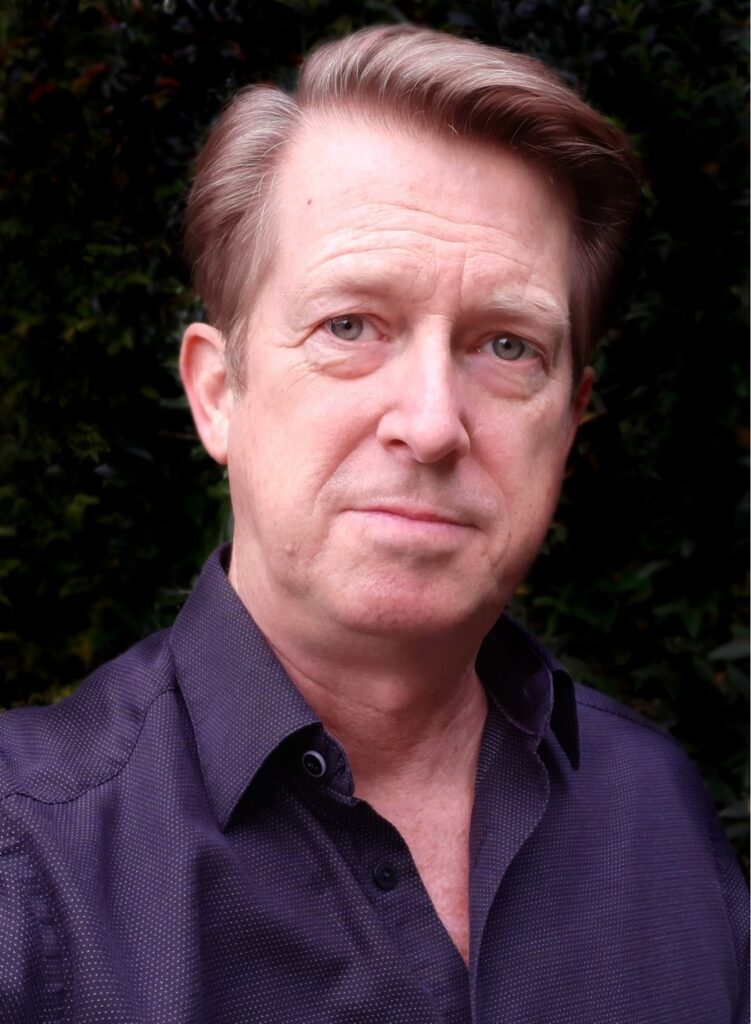 Ian Porter plays various roles. His theatre work includes Rare Earth Mettle (Royal Court), Orpheus Descending (Theatr Clwyd and Menier Chocolate Factory), Driving Miss Daisy (UK Tour), August: Osage County (National Theatre/Steppenwolf production), Of Mice and Men (The Watermill Theatre), Sideman (Apollo Theatre), Burning Blue (Theatre Royal Haymarket), The Archbishop's Ceiling and You Can't Take It With You (Southwark Playhouse), All My Sons (Bristol Old Vic), Danny Bouncing and The Glass Menagerie (Derby Playhouse), and Voices From September 11th (The Old Vic). Television credits include The Toys That Built America 3, Ride Out, Patriot, Living The Dream, The Crown, 24: Live Another Day, Utopia, Nixon's The One, Doctor Who, The Execution Of Gary Glitter, Inside The Mind Of Adolf Hitler, Bonekickers, Hotel Babylon and Moonshot; and for film, Indiana Jones and the Dial of Destiny, The Unlikely Pilgrimage of Harold Fry, Gangsta Granny Strikes Again, The King's Man: The Great Game, Angel Has Fallen, The Negotiator, Saving Private Ryan, The Bourne Ultimatum, Mr Bean's Holiday, Alien Autopsy, The Jacket, Spy Game and Gulliver's Travels.
Michael Healey is a playwright and actor. His first play, Kicked, was produced at the Fringe of Toronto Festival in 1996, subsequently toured across Canada and internationally, and won Toronto's most prestigious theatre award, the Dora Mavor Moore Award for Best New Play. The Drawer Boy, his first full-length play, premièred in Toronto in 1999, and won the Dora Mavor Moore Award for Best New Play. Healey's other works include The Road To Hell (co-authored with Kate Lynch), Plan B, Rune Arlidge, The Innocent Eye Test, The Nuttalls, and Are You Okay. Finborough Theatre has presented three productions of his work including his UK debut with Generous, the London première of The Drawer Boy and the UK première of Proud. His trilogy focusing on Canadian values and politics, entitled Generous, Courageous, and Proud has had multiple productions in Canada, and his plays have won the Dora Mavor Moore Award for Best New Play five times. He has also adapted works by Chekhov, Molnar, Hecht and MacArthur, Dürrenmatt and Bernard Shaw for the Stratford Festival, the Shaw Festival and Soulpepper, Toronto. Healey's newest play The Master Plan, will première in Toronto in Autumn 2023.
Artistic Director of Proud Haddock Jimmy Walters directs. Previous credits at Finborough Theatre include Square Rounds, The Trackers of Oxyrhynchus, How to Survive an Apocalypse and A Subject of Scandal and Concern. Other directing credits include The Skin Game, Billy Bishop Goes To War and The Dog Beneath The Skin (Jermyn Street Theatre), Mrs Orwell (Southwark Playhouse), Julius Caesar (Saatchi Gallery), A Naughty Night With Noël Coward (Old Red Lion Theatre) Improbable Fiction (Courtyard Theatre), Hamlet (Bedouin Shakespeare Company), I the Jury (Hen and Chickens Theatre), Watching Paint Dry (Barons Court Theatre), Breaded Butler (Troubadour) and Dear Ray (Edinburgh Festival). Credits as Assistant Director include Young Shakespeare Company tours of Twelfth Night and Romeo and Juliet (Bloomsbury Theatre), Othello (Riverside Studios) and Knock Yourself Out (Courtyard Theatre).
Listings
1979
Finborough Theatre
118 Finborough Road, London SW10 9ED
1979
2 – 27 January 2024
Tuesday to Saturday evenings at 7.30pm
Saturday and Sunday matinees at 3.00pm
Book online at www.finboroughtheatre.co.uk
Box Office 020 7244 7439
No booking fees
Approximately 90 minutes with no interval
Ticket prices
Previews (2 and 3 January) £15 all seats
£15 tickets for residents of the Royal Borough of Kensington and Chelsea and the London Borough of Hammersmith and Fulham on Saturday, 6 January 2024 at 7.30pm when booked online only.
£10 tickets for Under 30s for performances from Tuesday to Sunday of the first week when booked online only.
Prices until 14 January 2024 – Tickets £20, £18 concessions, except Tuesday evenings £18 all seats, and Friday and Saturday evenings £20 all seats.

Prices from 16 January 2024 – Tickets £23, £20 concessions, except Tuesday evenings £20 all seats, and Friday and Saturday evenings £23 all seats.