FROM MTFEST2021 TO UK TOUR,
CAKE: THE MARIE ANTIONETTE PLAYLIST
WILL BE ON THE ROAD FROM MARCH 2023!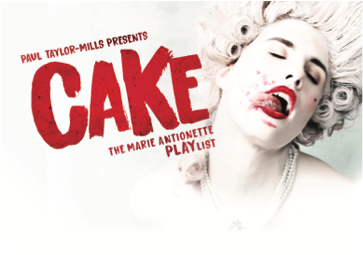 AND PAUL TAYLOR-MILLS' NEW MUSICAL THEATRE FESTIVAL
MTFESTUK
RETURNS FOR 2023! WITH SUBMISSIONS NOW OPEN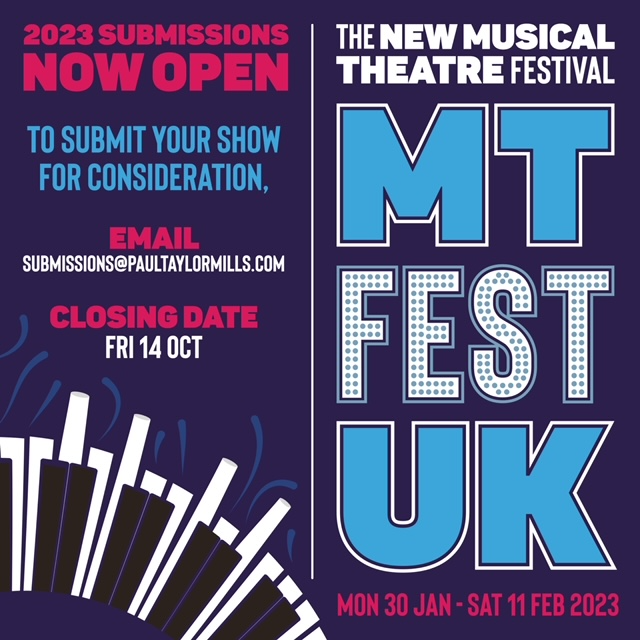 Paul Taylor-Mills, Artistic Director, Turbine Theatre said, "we are thrilled to announce that, Cake – A Parisienne Dance Gig inspired by Marie Antoinette, will be going on a UK tour in Spring 2023. We're delighted to be partnering with some of our leading regional theatres to present a development production of this brilliant new show.
I first commissioned the show at The Other Palace five years ago and seeing it evolve over the last few years has been a real privilege. To be working with some of the best theatre makers we have; Drew McOnie, Morgan Lloyd Malcolm, Tasha Taylor Johnson and Jack McManus, is a real honour. The show started life at our first MTFestUK and it's great to see all the regional theatres involved be as passionate about its future as I am.
Also, importantly, submissions are open for MTFestUK 2023. We want to hear from you, and see if your show can be the next one we bring to the stage."
CAKE: THE MARIE ANTIONETTE PLAYLIST

This brand-new musical, come gig, come ballet, is from some of the most exciting figures in modern British Theatre. Cake: The Marie Antionette Playlist will be venturing on a UK tour from March 2023, starting at the Mayflower Studios, Southampton.
Cake: The Marie Antionette playlist has an award-winning creative team including Olivier winner's Drew McOnie (In the Heights; Jesus Chris Superstar) and Morgan Lloyd Malcolm (Emilia – The Globe) a book co-written by Morgan Lloyd Malcolm and Tasha Taylor Johnson with songs also by Tasha Taylor Johnson
Cake combines rap and RnB with 18th century France to retell a story that sparked a revolution. When Marie Antoinette married King Louis, her reputation was already tarnished by gossip. But when she is implicated in a crime to defraud the crown jewellers of a diamond necklace, it is not just her reputation at stake, but the monarchy and France itself.
Cake was originally commissioned by Paul Taylor-Mills (Heathers & In the Heights) and promises to re-define our expectations of what a musical can be.
MTFEST 2023

Paul Taylor-Mills presents the return of the highly celebrated annual festival of new musical theatre, MTFestUK 2023, running from 30 January – 11 February 2023 at The Turbine Theatre in Battersea.
Submissions to be part of this festival are now open, and to submit shows for consideration please email [email protected] by the closing date on Friday 29 October 2022.
The Festivalsets out to promote quality artistry, showcasing new musicals to UK audiences with a view to elevating them to full production, and giving audiences an insight into the process of creating new work and the art of collaboration. Paul Taylor-Mills launched the inaugural MTFestUK season at The Other Palace in 2019, followed by a 2020 & 2021 season at The Turbine Theatre.