THE ALEXANDRA BIRMINGHAM PRESENTS STAGE EXPERIENCE 2022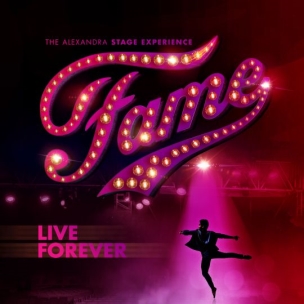 LONG-AWAITED STAGE EXPERIENCE RETURNS FOR IT'S 17TH YEAR!
OVER 60 YOUNG TALENTED INDIVIDUALS FROM THE MIDLANDS PARTICIPATE IN THE ALEXANDRA BIRMINGHAM'S ANNUAL 'STAGE EXPERIENCE' PRODUCTION
FOUR PERFORMANCES AT BIRMINGHAM'S ALEXANDRA
FROM THURSDAY 25 – SATURDAY 27 AUGUST
The Alexandra, Birmingham is delighted to announce the return of Stage Experience 2022 featuring the full-scale production of smash-hit musical Fame. Based on the 1980 phenomenal pop culture film, the story follows the final class of New York City's celebrated High School for the Performing Arts through their struggles, fears and triumph as they navigate the worlds of music, drama and dance.
The Alexandra's annual Stage Experience is open to anyone aged 9 – 24 who is interested in developing performing arts skills or a career behind the scenes in lighting, sound, stage management and wardrobe. The Alexandra, Birmingham is delighted to welcome back Director and Choreographer of Stage Experience, Pollyann Tanner, who holds a wealth of theatrical experience, including the launch of her own musical company, Empire Theatre Production.
During August, over 60 young talented performers and 10 young technicians from the Midlands will be intensively rehearsing, memorizing lines and practicing lyrics to a score of unforgettable songs including Out Here On My Own, These Are My Children, Let's Play A Love Scene and of course the famous theme song Fame.
Playing the lead role of Iris Kelly is Jasmine Gill from Birmingham, a returning Stage Experience participant, who said;
"The skills and opportunities that we will gain from Stage Experience will help us in every aspect of life, not just in performing arts. To have the confidence to get up on stage, have a named role and be part of a show that is put together in just two weeks takes dedication, commitment and so much effort and I believe these are qualities that you can apply to any area of your life. Stage Experience has also allowed me to make friends for life. I started Stage Experience in my early teens and I am still friends with everyone I started with!"
William Dodd also returns to Stage Experience. William is from Cannock in the West Midlands and is playing the role of Mr. Sheinkopf and he agreed;
"The skills and opportunities that we will gain from Stage Experience will help us to make new friends, experience the 'family' atmosphere again and help us to be more experienced performers. This is really important to me because I want a career in musical theatre."
Theatre Manager and Stage Experience producer, Becky Peers, commented on why this is such a rewarding experience
"Stage Experience is a highlight of the year for us at The Alexandra because it is completely different from our touring productions during the rest of the year. The young people who make up our performers and technical participants work really hard and always end up with something amazing to show for it. Many of our alumnis, both performers and technical participants, have gone on to work professionally in the theatre industry and have been hugely successful".
The theatre industry is acknowledged as a hard career to break into and the Stage Experience programme is an invaluable opportunity to kick-start a performing or technical theatre career. Previous Stage Experience stars include Liam Doyle who has since toured across the UK for Mamma Mia, Hairspray, Heathers and Wicked, and Sam Buttery and Grace Wylde who both toured earlier this year to The Alexandra in The Lion, the Witch and the Wardobe. Additionally, since his technical placement for Stage Experience, Harry Preece is now a senior technician for The Alexandra, Birmingham.
See the stars of the future light up the sky like a flame this summer! Tickets are available for the local community to support the Midlands-based stars of tomorrow in FAME at atgtickets.com/Birmingham.