Grand Opera House, York – Thursday 3rd November 2022
Reviewed by Kevin Roberts
3.5***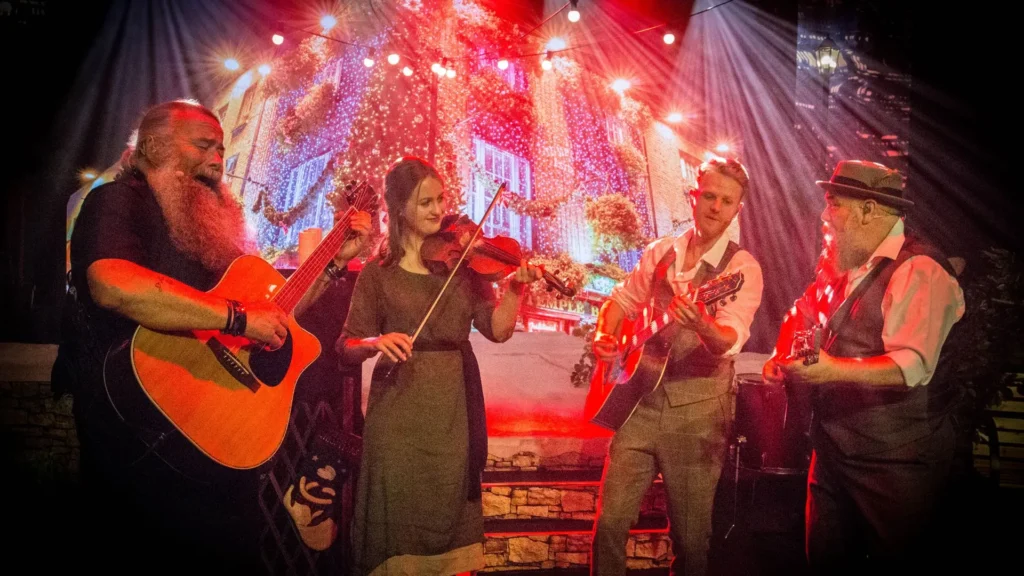 The opening scenes are played out on a projector screen, drawing us in to all that is magical about the Emerald Isles and its people. The rolling green landscape, the giants causeway, whilst in the background the dulcet tones of Ged Graham telling the tale of this wonderful island and all it has to offer and explaining about the yearning to be home on Christmas day, surrounded by family and friends.
Then on come the cast belting out hit after hit of Christmas songs, littered with the old Irish favourites such as the Irish Rover and Dirty Old Town, to name but a few. Admittedly it was difficult getting in to the Christmas spirit at the beginning of November but such is the personality and mannerisms of the cast that its difficult not to be drawn in, bringing back childhood memories of Christmas.
The cast are superb and such is the eclectic array of voices on stage it never gets boring. One minute Danny Muldoon, Ged and Adam Evans have you clapping and singing along and the next the beautiful voice of Claire Gleave and the melodic sound of Meabh Kennedy on the violin has you transfixed and silent, appreciating that beautiful Irish tone. Megan Jay adds her amazing voice to the performance and the wonderful support act perform dance after dance, creating a wonderful energy to the theatre.
With over 2 hours of non stop performing, aside a 20 minute interval it is definitely value for money and by the time the Pogues classic Fairytale of New York is sung, the crowd are fully engrossed in the experience.
Ged, Danny and Adam do a wonderful job of involving the crowd and encouraging everyone to sing and have a good time. The crowd at York were a bit hesitant at first to partake in the celebration but once the boys teased and cajoled about the effort and enthusiasm, the party soon started. I would say the show is probably aimed at the older generation, aged 40 plus but there were younger members of the audience there. Some might say it's a bit kitsch or cheesy but if you're after a bit of nostalgia and a good sing song and wanting to get in to the Christmas spirit early, then I thoroughly recommend it. It certainly had that feelgood factor and I left the theatre whistling to myself and feeling much more festive than when I went in.