Bristol Hippodrome – until 23rd October 2021
Reviewed by Lucy Hitchcock
5*****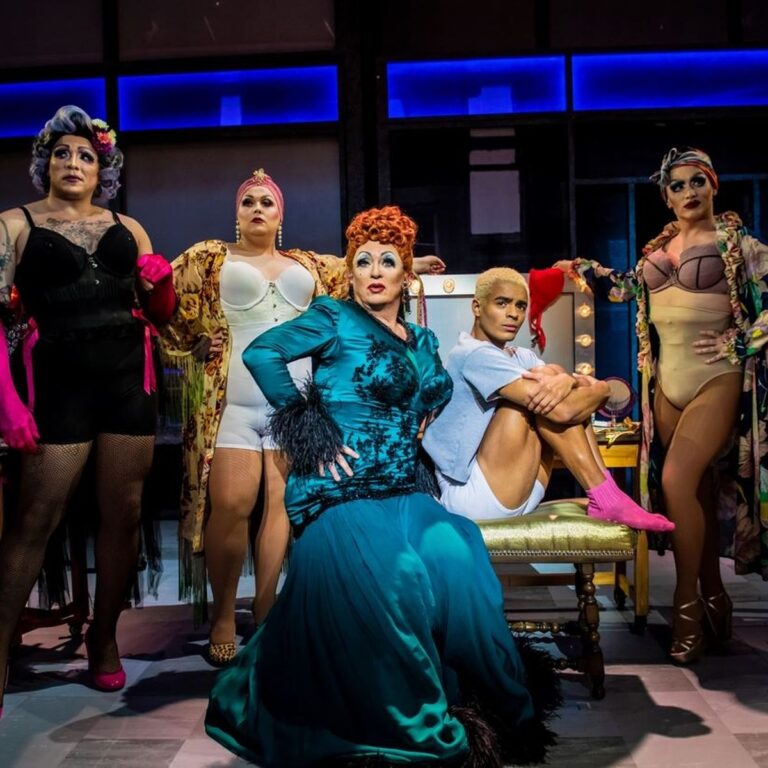 Glitter, sequins, laughter and tears await as you discover what everybody is saying about Jamie!
Layton Williams excels as the titular Jamie, taking us through his journey of gender identity and acceptance. His stand out number was 'Ugly in this ugly world' where his voice soared through the auditorium and told a story that grasped you in seconds. His portrayal of Jamie was gripping and a real beauty to behold. Shane Ritchie, as Loco Chanelle, was superb. He showed vulnerability, mixed with an epic display of feathers and sequins during his standout songs. He strutted the stage with such grace and poise, that you could have sworn he'd donned those heels before!! Shoba Gulati as Ray was a comedic genius-her slick execution and clever lines had the audience laughing continuously-a tour de force. In casting, this was a treat.
The story tells of Jamie as he struggles to fit in with his wish of becoming a drag queen and his dream to wear a dress to prom. Based on the true story of Jamie Campbell but written by Tom MacRae, this is a show that will evoke feelings of sadness and love as you progress through life with Jamie.
This is truly a masterpiece; with outstanding lyrics, music and costumes that will make your jaw drop! I urge you to find out what everybody is talking about!!