Darlington Hippodrome – until Saturday 20 August 2022
3***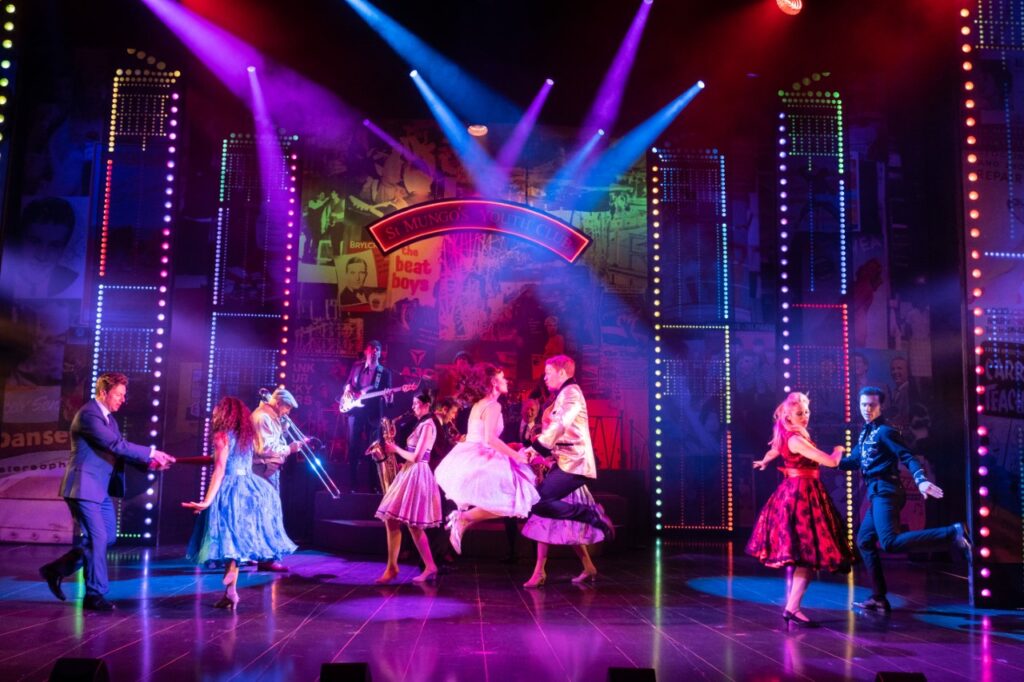 The third instalment of the highly popular Dreamboats and Petticoats continues with the further adventures of Bobby and Laura and the rest of the gang.
Produced by the golden touch of Bill Kenwright, with a book by Laurence Marks and Maurice Gran, its a rather cheesy tale. But the majority of the audience who remembered the 60's weren't there for the story, they were there for the nostalgia and the music – played on stage by an excellent live band.
This time the story moves on with Laura (Elizabeth Carter) enjoying a professional singing career, appearing on the Mike and Bernie Winters show. But Bobby (David Luke covering for Jacob Fowler) had a case of stage fright (on stage at the Royal Variety Performance, in front of a very unimpressed Queen Mother). He is back with the Conquests, playing small gigs at the Youth Club.
With help from Laura's manager Larry (Mark Wynter) and a promise by Laura to do a summer season in Torquay, the Conquests get to do a season in Butlins in Bognor.
Norman (Joseph Lukehurst) and Sue (Lauren Anderson-Oakley), Ray (Joe Sterling covering for David Luke) and Donna (Samara Clarke) and the rest of the band (Sheridan Lloyd, Rob Gathercole, Alan Howell and Benji Lord) all help the tale along. With help from saxophone players (Chloe Edwards-Wood and Lauren Chinery) and Mike Lloyd on trumpet. They manage to play 35+ songs, which the audience clearly love.
With plenty more songs left from the 60's, after all the CD sets these shows are based on spawned 30 CD's so far, there are plenty more adventures for Bobby and Laura and the audience to enjoy. And if the audiences in Darlington are anything to go by, they clearly can't wait for the story to continue