The Pleasance Theatre London – until 24th April 2022
Reviewed by Emily Cliff
4****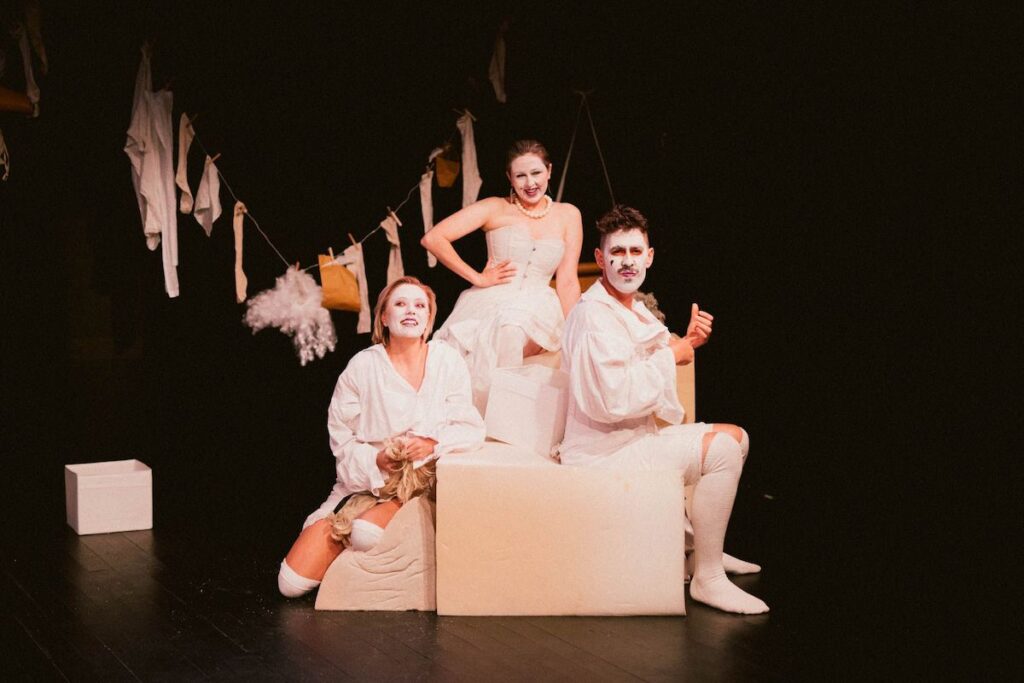 I have never seen a play like Dirty Corset and in the best way possible I came out of that play thinking 'what the hell have I just watched'. Full of innuendos acted out through physical theatre, 17th century fetishes and an evening full of joy and laughter from this side of the audience, Dirty Corset is certainly unlike any other.
Bang Average debuted their show Lucille and Cecilia at the Edinburgh Fringe Festival in 2019 and have returned to london to bring their heartfelt stories and dark humour to a new wave of audiences. The show is laced with modern language weaving between bursts of 17th century elizabethan english, and profanity that would make Shakespeare blush. Based around the period of the plague, the parallels between COVID in 2020 make this show all the more enjoyable following the close of theatres and the closedown of the entertainment and creative industries.
The story follows the lives of travelling performers performing in Sheffield and their all too real life stories issues and interests along the way. From a mathmetion with an interest in poetry and a love for her other female castmate, to another dealing with the trauma of a misscarage, and the third castemate slowly dying from an infection on his leg. From afar this all seems very melancholy and serious but there was joy and laughter to be found in the folds of misery through denial. The representation of the characters and the stories are incredibly well written and performed. For the small space the performers had to work with, the staging was done incredibly well, with every ounce of space being utilised and used, this also led to some brilliant and entertaining audience reactions.
Overall, this show displayed and told incredible stories and incredible character development. The characters and the way in which they were performed really made you feel as though you were a part of their clique and their show, which isn't something that is accomplished easily. The show itself is only an hour long and in the best way possible was the longest, strangest most entertaining hour of my life. The comedy skits were all incredibly well paced with use of both instrumental and modern music to compliment them. For anyone looking for a different, hilarious and quizzical night out in London, Dirty Corset is the shoe for you.