Grand Opera House, York – 5th November 2022
Reviewed by Katie Brewerton
4****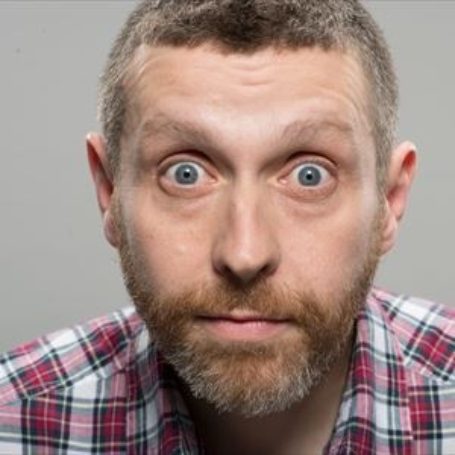 Dave Gorman is well known in the comedy world, having appeared on various comedy and panel shows including 'Taskmaster', 'QI', 'Have I Got News for You' and many more as well as having his own shows including 'Dave Gorman: Modern Life is Goodish'. If you're a fan of comedy shows there's a very good chance you've seen him somewhere. Powerpoint to the People is Gorman's latest tour and as the title suggests he uses powerpoint to assist in the show.
Having not seen Gorman live before I wasn't sure what type of comedian he would be, often people you see on TV are a more extreme version of their TV persona's when you see them live. However, Gorman's humour is honest, good hearted fun. You will find it difficult to be offended and while there is some bad language, which is to be expected from a comedian, the is no malicious content.
Beginning the show with some warnings about getting older and things you need to think about when turning 50 Gorman goes on to talk about one of his favourite TV shows, cleverly using video clips to emphasise what he's saying. During the second act he focuses on his writing of cryptic crosswords for the Guardian, the Independent and the Telegraph under various pseudonyms. It's clear he is a very intelligent person and as he goes through some of his previous crossword clues it's clear how much work goes in to them. Although, not everyone appreciates Gorman's work as he has, unfortunately found himself a nemesis through his crossword writing. He hilariously divulges how this happened and goes in to detail on some of the reviews left by this person.
Gorman also talks about the Billionaire Space Race between, Elon Musk, Richard Branson and Jeff Bezos. He finds some of the best and most ridiculous comments people have made on social media and puts them together in a fantastically funny poem. Gorman is known for his 'Found Poems' created in this way on different topics.
This is a wonderful show which will have you laughing from start to finish, from someone who comes across as a genuine person who doesn't want to offend anyone and wants everyone to have a good time. Whether or not you know much of Gormans previous work I urge everyone to give this a go.