Chichester Festival Theatre – until 4 September 2022
Reviewed by Lorna Hancock
5*****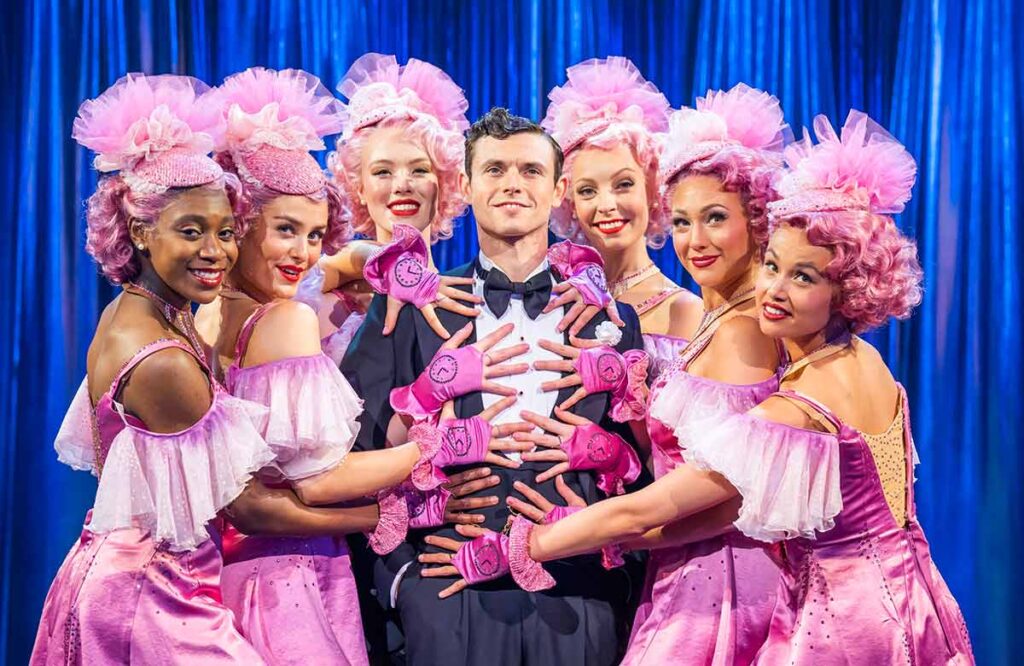 Adapted from the Gershwins' 1930 musical Girl Crazy, Crazy For You opened on Broadway at the Shubert Theatre on 19 February, 1992. Declared the "new Gershwin musical comedy" with a book by renowned comedic playwright Ken Ludwig and a collection of the most beloved tunes of George and Ira Gershwin, it's not surprising that the musical is still packing out theatres 30 years on.
In Crazy for You, stage-struck Bobby Child (Charlie Stemp) works as a banker for his overbearing mother, Lottie (Gay Soper) but he spends his free time dancing and dreaming of a life on stage. With Bobby's showbiz career going nowhere, and his strident fiancée Irene Roth (Merryl Ansah) insisting that he name the date, when Lottie demands that he investigate a far-away customer who has defaulted on a mortgage, Bobby jumps at the chance to get out of town. Arriving in hot, quiet Deadrock, Nevada, Bobby quickly falls for Polly Baker (Carly Anderson), whose father happens to own the beautiful, but decaying, Gaiety Theatre, which he has been sent to seize. Now lovestruck, Bobby comes up with a plan; call in his friends, the Follies Girls, all the way from New York City, cast the locals, a bunch of rundown cowboys with unapparent musical talent, and put on a show to save the old building. 
Before the show even starts the upbeat music and stage lighting set the scene. As it begins we are soon introduced to Bobby and the difficult relationship with his overbearing mother and fiancée is apparent immediately. Gay Soper and Merryl Ansah both play these parts wonderfully, leaving you feeling very sorry for the poor hen-pecked Bobby. The show moves on quickly and the mood changes with a brilliant performance of 'Bidin' my Time' accompanied with a simple but very effective tumbleweed prop rolling across the stage, it is very obvious that we are now far away from the bright lights of New York City.
There are too many brilliant musical numbers in this show to mention them all, from the delicate and touching performance of 'Someone to Watch over Me" by Carly Anderson, to the exciting spectacle of 'Slap that Bass" by Charlie Stemp and company. However, my favourite part of the show had to be 'I got Rhythm' by the full company, the whole stage was full of energy with an incredibly choreographed tap dance routine involving metal trays! I can't remember the last time I saw a standing ovation from the whole audience at the end of the first act of a show.
The whole casts' performance was nothing short of amazing. All of the singing and dancing from everyone, really was wonderful, but the stand out performer of the evening had to be Charlie Stemp. His portrayal of Bobby was absolutely flawless. He had us laughing all evening with his comic actions and expressive emotions, wowed us with his dancing and had us bopping along in our seats to his melodious voice.
I think every single member of the audience would have left with an uplifting feeling. A dazzling performance I would love to see again.