COMPLICITÉ PRESENTS
A Complicité co-production with
Barbican London, Belgrade Theatre Coventry, Bristol Old Vic, Holland Festival, Les Théâtres de la Ville de Luxembourg, L'Odéon-Théâtre de l'Europe, The Lowry, The National Theatre of Iceland, Oxford Playhouse, Ruhrfestspiele Recklinghausen and Theatre Royal Plymouth
THE WORLD PREMIERE OF
DRIVE YOUR PLOW OVER THE BONES OF THE DEAD

Complicité presents a new work for the theatre based on Drive Your Plow Over the Bones of the Dead, by Nobel Prize winning author Olga Tokarczuk.
Tokarczuk's controversial, violent, genre defying novel – part thriller, part comedy, and part blistering, poetic manifesto for the rights of animals and the environment – caused an uproar in its native Poland upon publication.
Previewing at Theatre Royal Plymouth in December 2022, the production will run at the Barbican London, and a UK and international tour.
The piece is conceived and directed by Simon McBurney in collaboration with Rae Smith (set and costumes), Paule Constable (lighting), Chris Shutt (sound), Dick Straker (video) and Laurence Cook and Sian Ejiwunmi-Le Berre (dramaturgs), together with Complicité's Senior Producer Tim Bell and Executive Director Amber Massie-Blomfield.
An extraordinary cast to be announced shortly.
'I see the Earth in eclipse. I see us moving about blindly in eternal Gloom, like May bugs trapped in a box by a cruel child. It's easy to harm and injure us, to smash up our intricately assembled, bizarre existence… I see nothing but Catastrophes. But as the Fall is the beginning, can we possibly fall even lower?'– Janina Duszejko, Drive Your Plow Over the Bones of the Dead
'The English theatre has a fine and honourable tradition. Simon McBurney and Complicité are not part of this; they have created their own tradition and this is why they are so special, so valuable.' – Peter Brook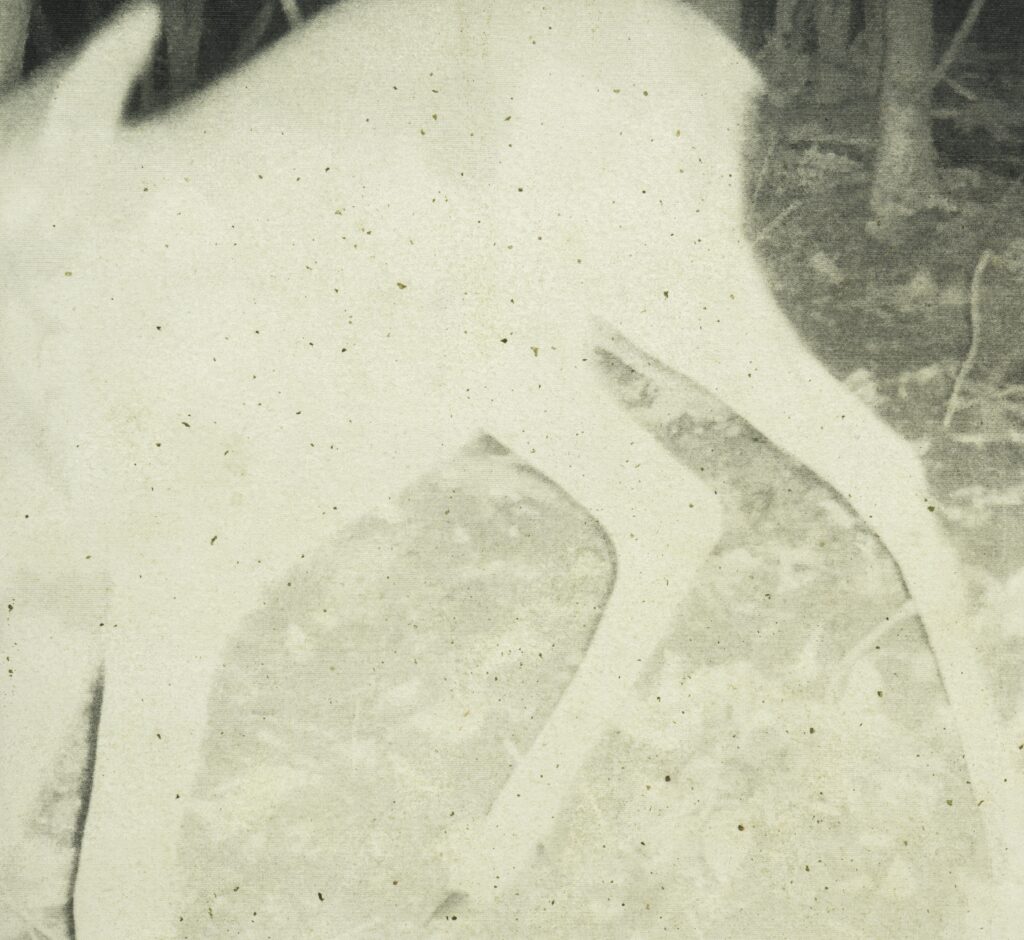 The international touring company Complicité presents a new work for the theatre Drive Your Plow Over the Bones of the Dead, directed by Simon McBurney.
Based on Nobel Prize winning author Olga Tokarczuk's novel of the same name, the darkly comic, anarchic noir caused a seismic reaction in Tokarczuk's native Poland due to its defiant attack on authoritarian structures, with right-wing press branding the writer an 'eco-terrorist' and national traitor. The 2017 film adaptation of Tokarczuk's novel, Spoor, saw one Polish right-wing news agency describe the work as "a deeply anti-Christian film that promoted eco-terrorism".
The storyunfolds through the eyes of 65 year-old local woman, Janina – itself a radical act in a society which seeks to render older women invisible. Janina is engaged in fierce resistance against the injustices around her, and refuses to be a prisoner of society and gender. Her actions ask questions both of the male world which surrounds her and of our deeper human intentions. What does it mean to be human and what does it mean to be animal, and can we separate the two? Why is the killing of animals sport and that of humans murder?
Collaborating with McBurney on the project are set and costume designer Rae Smith, lighting designer Paule Constable, sound designer Christopher Shutt, video designer Dick Straker and dramaturgs Sian Ejiwunmi-Le Berre and Laurence Cook, together with Complicité's Senior Producer Tim Bell and Executive Director Amber Massie-Blomfield.
This work, supported by a pan-European network of co-producers, begins at Theatre Royal Plymouth (1-3 December 2022) ahead of a national opening – 24 January 2023 – and 3-week run at Bristol Old Vic. The production will then tour throughout 2023 with UK dates at Oxford Playhouse (1-4 March), the Barbican (15 March-1 April), Nottingham Playhouse (4-8 April), Belgrade Theatre Coventry (18-22 April) and The Lowry (25-29 April) before international dates in May and June 2023 including Les Théâtres de la Ville de Luxembourg, Theatre Amsterdam and L'Odéon-Théâtre de l'Europe, Paris.
Drive Your Plow's story begins in the depths of winter in a small community on a remote Polish mountainside near the Czech-Polish border. Men from the local hunting club are dying in mysterious circumstances and Janina Duszejko – an eccentric 65 year-old local woman, ex-engineer, environmentalist, amateur astronomer and enthusiastic translator of William Blake – has her suspicions. She has been watching the animals with whom the community shares their isolated, rural home, and she believes they are acting strangely…
A thought-provoking, wry and other worldly murder mystery, Drive Your Plow Over the Bones of the Dead is a love letter to the natural world and the poetry of Blake, the philosopher and poet preoccupied with respecting the natural world. It is also a scathing reproach of toxic masculinity, the treatment of the marginalised, and the hypocrisy of institutional power. At its heart the story asks us to consider what it means to live in harmony with the world around us, humankind's place in our ecosystem, and the perilous consequences we all face if our connection to the natural world is lost.
Drive Your Plow Over the Bones of the Dead is the latest in a series of Complicité projects that urgently address the destruction of the planet. Figures In Extinction [1.0], created with Canadian choreographer Crystal Pite and Nederlands Dans Theater in early 2022, focused on humans' disregard for animal life, whilst Can I Live? a film conceived by and starring actor and climate justice activist Fehinti Balogun, co-directed by McBurney and Daniel Bailey (Associate Director of the Bush Theatre), highlighted the social injustices caused and inflamed by climate change. In November 2021, Complicité were invited to present Can I Live? as part of the official programme for COP26.
"Olga Tokarczuk has created an extraordinary world that speaks to my deepest sense of the continuity between humankind and nature – a world where, like a mycelium web, all entities are connected deeply at the roots, unable to exist alone. Drive Your Plow Over the Bones of the Dead is a tale about the cosmos, poetry, and the limitations and possibilities of activism. Tokarczuk is a prophet for our times who understands us in all our hilarity, messiness, cruelty and animalism, and it is a great privilege to bring to the stage what is surely one of literature's most urgent accounts of being alive today." – Complicité Artistic Director, Simon McBurney
"I am truly delighted and honoured that Complicité has been inspired by my book. The book was born out of anger and powerlessness and in the absolute conviction that we must find new languages in order to be able to speak about deadly serious things. This is because we do not want to listen to those deadly serious things or speak them out. We are afraid of them, and we are afraid of the futures they may bring about. We turn on, then, a whole complex system of defence mechanisms, not to hear, not to see and not to talk about them. Theatre is a powerful and influential art; it is one of the most complex and refined forms of communication. It imprints on viewers deep sensations and gives them a meaningful intellectual insight. I share with Complicité a similar sensitivity and an outlook on the world. I believe that the show will enhance my text with dimensions which can come into existence only in direct contact with an audience." – Author, Olga Tokarczuk

In early 2023, as Complicité begins the UK tour, the company will continue its award-winning engagement work with secondary schools and community groups, using Drive Your Plow as a creative starting point. Complicité Associates will work with secondary schools in Brent and Camden with a high proportion of EAL (English as a foreign language) students, exploring ecological themes through the company's trademark devising techniques. An in-depth free, online resource pack will also be made available globally. The community engagement programme will see the company work with older immigrant women experiencing social isolation, spotlighting their lives, stories and rich cultural roots, and celebrating the inherent wisdom of those who have lived long lives.
Olga Tokarczuk is a figure of considerable stature and controversy in her native Poland. An outspoken feminist and public intellectual, she has been castigated as a targowiczanin (traitor)by the Polish governing elite while being venerated by the country's liberals and activists around the world. She is the recipient of the 2018 Nobel Prize in Literature, one of the most translated contemporary Polish authors, and the author of eight novels and three short story collections. Olga has twice won the most prestigious Polish literary prize, the Nike Award, for Flights (Bieguni) and for The Books of Jacob (Księgi Jakubowe). Drive Your Plow Over the Bones of the Dead (Prowadź Swój Pług Przez Kości Umarłych) was shortlisted for the 2019 and 2022 Man Booker International Award, and longlisted for the National Book Awards in Translated Literature, the Dublin Literary Award and the Warwick Prize.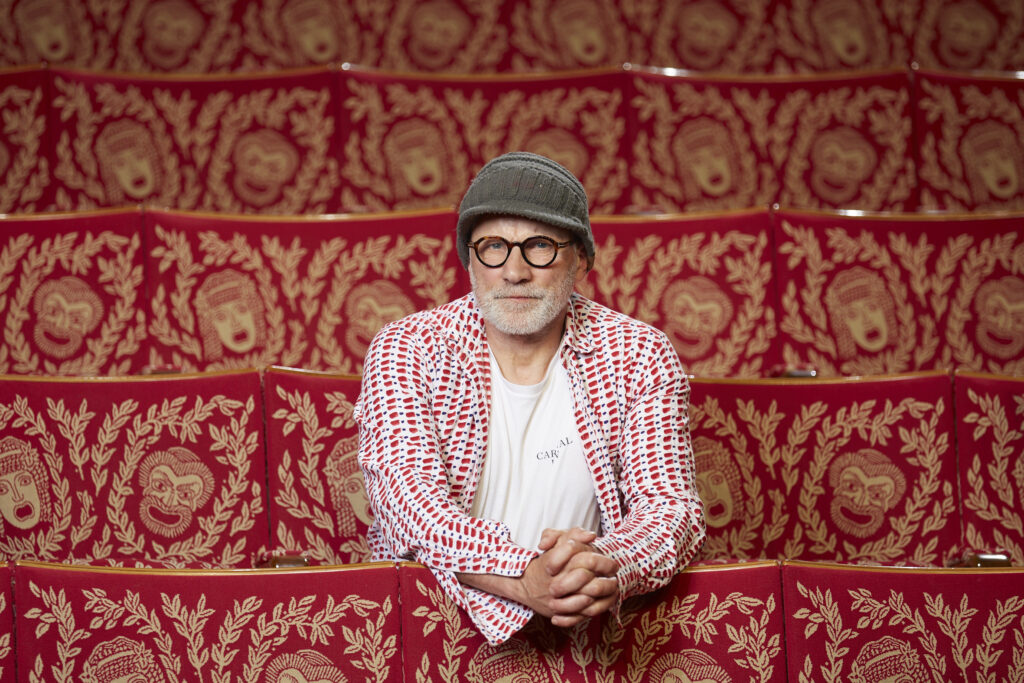 Simon McBurney is one of the most innovative, mercurial and influential theatre-makers working today. In 1983 he co-founded the company Complicité, since when all his work has been made through a deeply researched and highly collaborative process which fuses a profound belief that all aspects of the theatre should challenge the limits of theatrical form. An active member of Stop Ecocide, much of Simon's recent work focuses on the state of our planet and art's responsibility in encouraging activism.
Complicité is an international touring theatre company in a constant state of reinvention. Working across art forms, the company believes that theatre, opera, film, installation, publication and participatory arts can all be sites for the collective act of imagination. Recent work includes Beware of Pity, The Encounter, The Master and Margarita, Shun-kin and A Disappearing Number. Complicité is a founding member of the Culture Declares Emergency initiative and is led by director Simon McBurney, in collaboration with Executive Director Amber Massie-Blomfield and Senior Producer Tim Bell, as well as a wide circle of associates.