Belgrade Theatre Coventry – until Sunday 18th September 2022
Reviewed by Amarjeet Singh
4****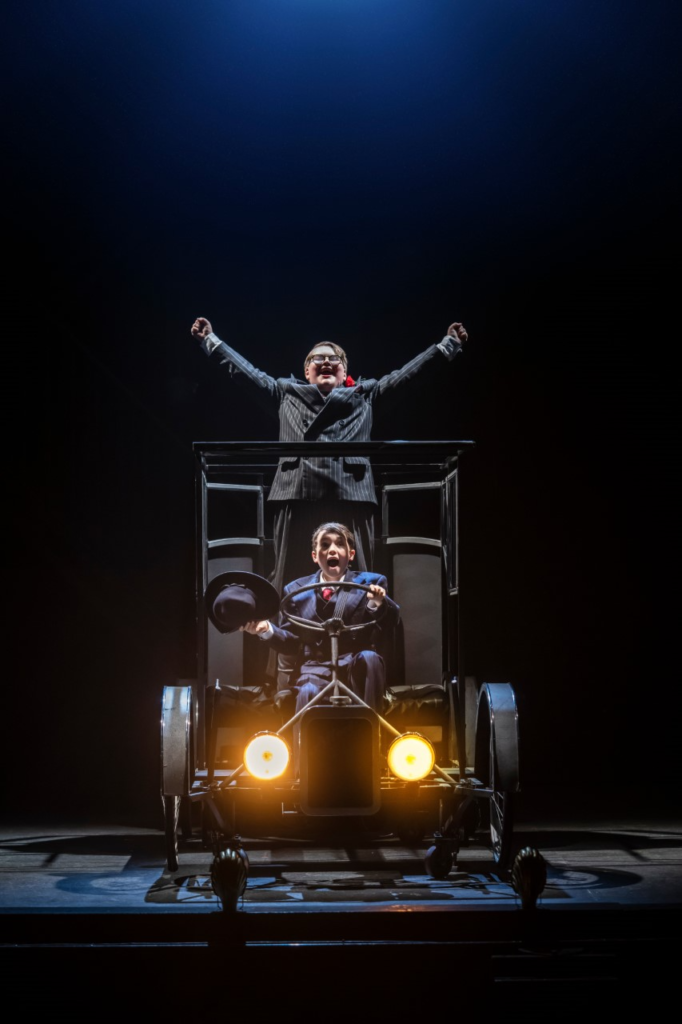 Bugsy Malone is Alan Parker's amazing, well-loved, world-famous film, which I remember fondly from my childhood. I recall vividly the sheer thrill of seeing kids on screen doing gangster stuff only grown ups got to do and cackling with laughter at the relentless jokes. Here I was, years later, as a grown up, with my daughter, in the wonderful Belgrade Theatre, about to watch a spectacular theatrical version of the film, the very first time it's been on tour in this revival of the universally acclaimed Lyric Hammersmith Theatre production. Excited beyond words to see her experience the wonders of Bugsy Malone, and it did not disappoint.
It's 1920's, New York, Dandy Dan and his gang are relentlessly exterminating undesirables with their new splurge guns. His rival, Fat Sam, is still using the old-fashioned pies to take out his enemies. Fat Sam engages the help of Bugsy Malone, a smooth city slicker who hitherto has been more occupied in sweet talking Blousey Brown, a would-be singer, to take on the bad guys. With Bugsy's help, Fat Sam escapes from a frame up but he learns later that Dandy Dan's mob have splurged nearly all his gang. Fat Sam needs Bugsy's help if he is going to get his hands on some splurge guns. Bugsy needs all the help he can get if he is going to survive being pied by both the gangsters and his girl if he doesn't get her to Hollywood!
The cast and ensemble were exquisite. Oodles of energy and enthusiasm by all involved, but there were some stand out performances by Taziva-Faye Katsande as the sultry and sophisticated Tallulah, Charlie Burns as the hilarious and enigmatic Fat Sam, Ava Hope Smith as the effervescent Lena/Babyface and Luke Mills who played several key roles in the ensemble.
Drew McOnie's choreography was astounding, the standout was 'So You Want To Be A Boxer' which involved seamless movements and a piece of string which turned the stage into a boxing arena.
The sets were brilliant, dropping down from the ceiling or being wheeled on by the cast but done effortlessly. A one point, it's made part of the story, enabling Fat Sam to break the fourth wall and crack some jokes with the audience.
Bugsy Malone is a rip-roaring riot of a show, you will leave the theatre singing the songs smiling and knowing that if you could have been anything that you wanted to be, you would be glad you had seen this tremendous production!