Birmingham Royal Ballet and Birmingham Repertory Theatre announce June season including
the World Premiere of Birmingham's own ballet
CITY OF A THOUSAND TRADES
Birmingham Royal Ballet will return to the stage for live performances this June in their home city of Birmingham. Birmingham Repertory Theatre will host a new season as part of their ongoing partnership with the city's own ballet company, including a tantalising triple bill, Curated by Carlos (10-12 June), and an adapted production of Sir David Bintley's classic for all the family, Cinderella (18-26 June).
Last October, the partnership was launched in a brief window where audiences were able to enjoy live performances in the theatre with a triple bill featuring the world premiere of Will Tuckett's Lazuli Sky. This was followed by an adapted version of The Nutcracker which more than 10,000 people bought tickets to watch online via both a live-streamed show and view-on-demand. Now, the ambition of this partnership is taken to the next level with two world premiere Ballet Now commissions, a UK premiere and the staging of another Birmingham Royal Ballet classic.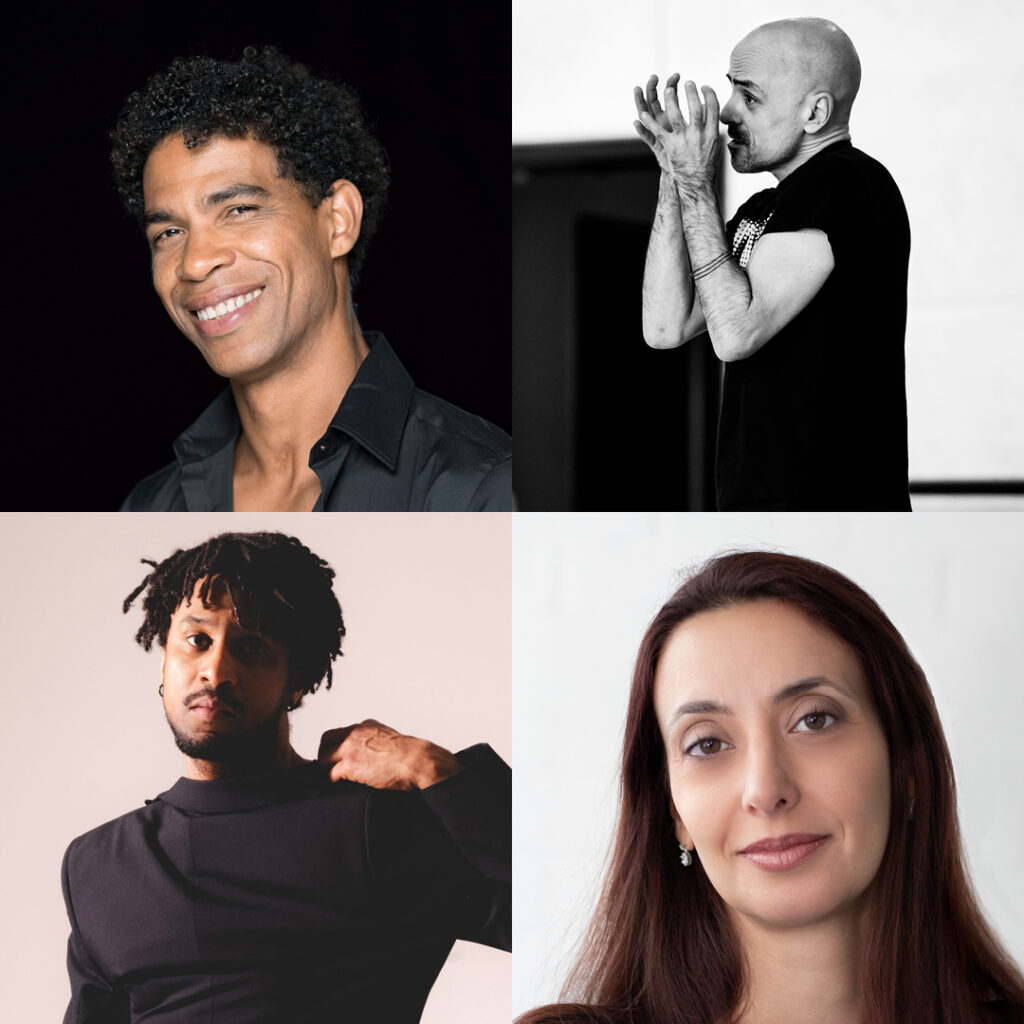 The Curated by Carlos triple bill will feature the world premiere of City of a Thousand Trades, a brand-new, one-act abstract ballet dedicated to the city of Birmingham. 2020 marked the 30th anniversary of Birmingham Royal Ballet's move to the city in 1990. City of a Thousand Trades is inspired by and celebrates the richly diverse cultural and industrial heritage of Birmingham in a love letter to the city.
Commissioned as part of Birmingham Royal Ballet's Ballet Now programme and produced in association with The REP, City of a Thousand Trades is being created by choreographer Miguel Altunaga and co-directed in rehearsal and with dramaturgy by The REP Associate Director, Madeleine Kludje, with music inspired by the city's soundscape, including its legacy as the birthplace of Heavy Metal, composed by Mathias Coppens and performed live by the Royal Ballet Sinfonia, designs by Guilia Scrimieri, lighting by Michael Lee-Woolley.
Birmingham became known as the City of a Thousand Trades at the height of Britain's Industrial Revolution, thanks to the exponential growth of businesses using the central location and vast water network for transport and manufacturing. As the city grew into the second largest in the UK, highly skilled workers and tradespeople migrated to the city from throughout the Commonwealth including Ireland, India, the West Indies, and from all over the world, creating a melting-pot of cultures.
The triple bill also includes Brazilian/British choreographer Daniela Cardim's Imminent, created with a team of international talent including composer Paul Englishby, designer April Dalton, dramaturg Lou Cope, assistant choreographer Peter Leung and lighting designer Peter Teigen.
The new abstract work is inspired by the feeling that something significant is looming and that change is imminent. As rainforests burn and consumption rises, as populism surges and democracy is tested in previously unimaginable ways, and as the health and harmony we allowed ourselves to believe in is being exposed as fragile and unsustainable, the balance we thought we could maintain is precarious to say the least. A tipping-point is approaching. Imminent invites us to recognise that a window of opportunity is now calling upon us. There is hope – and it is important to let go of the past, to take action and move boldly on.

Completing the triple bill will be the UK premiere of Spanish choreographer (and resident at Acosta Danza) Goyo Montero's thrillingly physical work, Chacona, set to electrifying music by J.S. Bach and performed live on stage by violin, guitar and piano, together with 16 dancers.
Chacona from Bach's Partita no.3 is a challenge for any musician. Montero combines the original violin score with the piano and guitar to create three different levels, three states, like communicating vessels that create an ever-rising tension. The music is in the communication between the dancers and musicians on stage, making each live experience unique. Drawn from Montero's 2003 ballet Vasos Comunicantes, Chacona was originally premiered by National Ballet Sodre, Montevideo (Uruguay) in July 2017.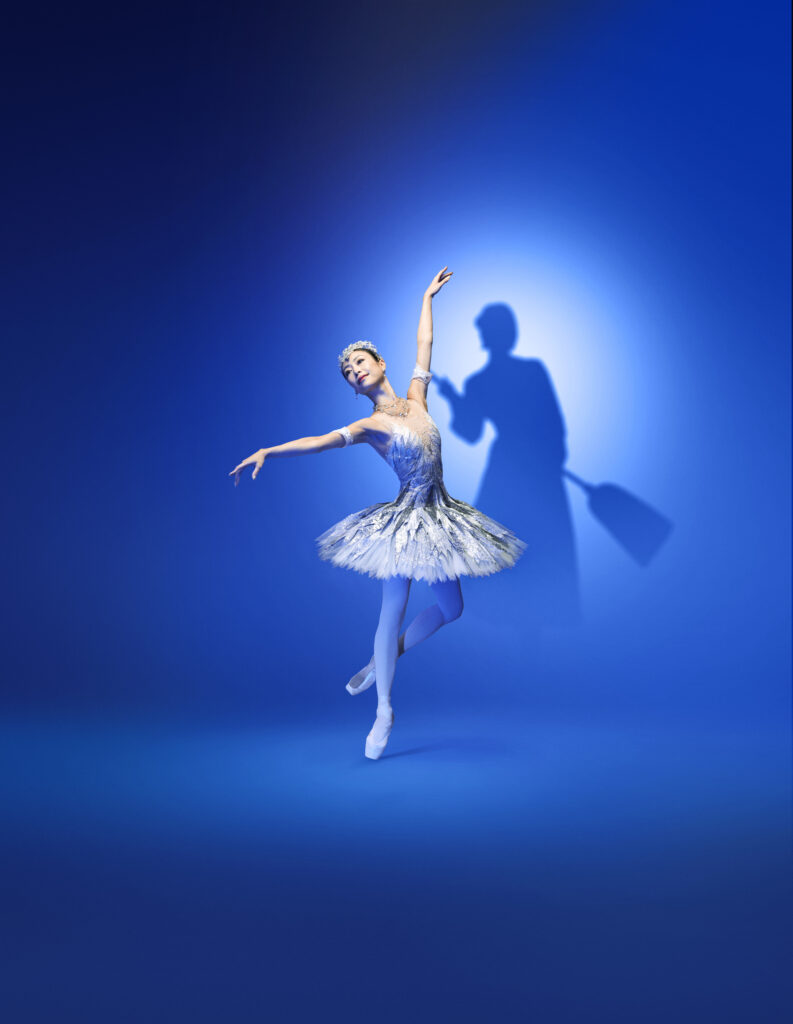 Sir David Bintley's Cinderella is a family favourite, capturing every imagination with its sure-fire mix of wonderful dance, spectacular scenery, and a cast of characters that even includes a dancing frog. Specially adapted for The REP, the production will feature a reduced score and staging amendments to allow for social distancing and performer 'bubbles'.
This enchanting fairy-tale is a glorious celebration of ballet, with breathtaking designs by John Macfarlane, the designer of Birmingham Royal Ballet's famous Nutcracker, and the Royal Ballet Sinfonia playing Prokofiev's beautiful score live.
Director of Birmingham Royal Ballet Carlos Acosta said: 'To be able to present work to audiences again this June will be a huge relief, we are already rehearsing and it is incredibly motivating and inspiring for the Company to have this to look forward to and work hard towards in collaboration with Sean Foley and The REP team. It is over a year since the theatres closed and a year later than planned that these two new works, which I am very excited about, will finally make their premieres. The programme illustrates what I want this Company to be and highlights our commitment to diverse talent.'
Artistic Director of The REP Sean Foley said: 'To be re-opening our wonderful theatre this summer with an array of talent from across Birmingham and the world is thrilling. In our 50th year on Centenary Square we will embrace an amazing diversity of theatrical form and content, of artists and audiences, and celebrate the joy of live performance in all its forms – from comedy to ballet, from musicals to contemporary drama, and everything in between. To have these very special performances from Birmingham Royal Ballet so soon after the first restrictions are lifted – and after so successfully starting our new collaboration during the long lockdown – is a wonderful testament to Birmingham's unique cultural spirit.'
Tickets for Curated by Carlos (10-12 June) and Sir David Bintley's Cinderella (18-26 June) at Birmingham Repertory Theatre go on priority sale to Birmingham Royal Ballet Friends and REP Members from 12pm on Tuesday 13 April and to the public from 12pm on Friday 16 April. Visit birmingham-rep.co.uk for more information and to book tickets.