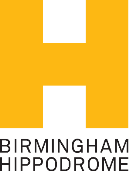 A MESSAGE OF HOPE FOR 2021 FROM BIRMINGHAM HIPPODROME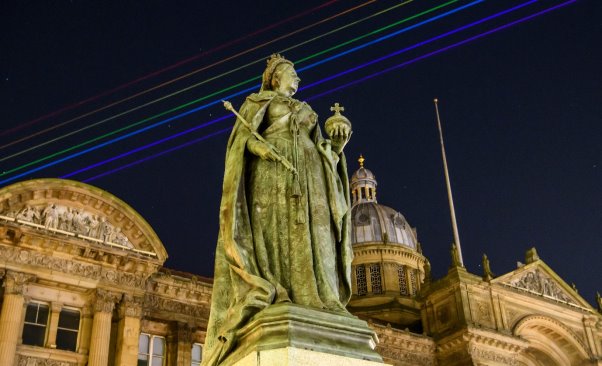 Birmingham Hippodrome have today (Friday 8 January) released a special new poem by Birmingham's Poet Laureate Casey Bailey to mark a message of hope for the New Year.
The special commission, titled Slice of Sunshine has been created to run alongside public images of the Global Rainbow light installation that the Birmingham Hippodrome Festivals team ran over the New Year period.
Global Rainbow – an art installation by international artist Yvette Mattern – was beamed northwest from the city's iconic Rotunda building on New Year's Eve and New Year's Day, marking a message of hope and peace for 2021.
Graham Callister, Director of Festivals at Birmingham Hippodrome said: "We were thrilled to work with Casey on such a special message of hope for the New Year. We would also like to thank everybody who shared photos of Global Rainbow too, we have been overwhelmed by the fantastic response to the installation and hope we can bring more moments of positivity to the region throughout 2021."
Casey Bailey said: "When I first heard that the Global Rainbow was coming to Birmingham, I was so excited to see it light up the sky above the city. When I was asked to write about what this meant to me, I thought about the way that rainbows come from a combination of 'good and bad' weather and how I hope 2021 could redress the balance of a predominantly bad 2020"
'Global Rainbow' is an ongoing public artwork by Artist Yvette Mattern was presented by Birmingham Hippodrome as part of Global Streets, a national project funded through Arts Council England National Lottery Project Grants.
The Slice of Sunshine video can be viewed on YouTube or on Birmingham Hippodrome's social media channels.
Find out more about Birmingham Hippodrome's Festivals work by visiting https://www.birminghamhippodrome.com/hippodrome-projects/festivals/