JW3 – until 23 May 2023
Reviewed by Claire Roderick
3***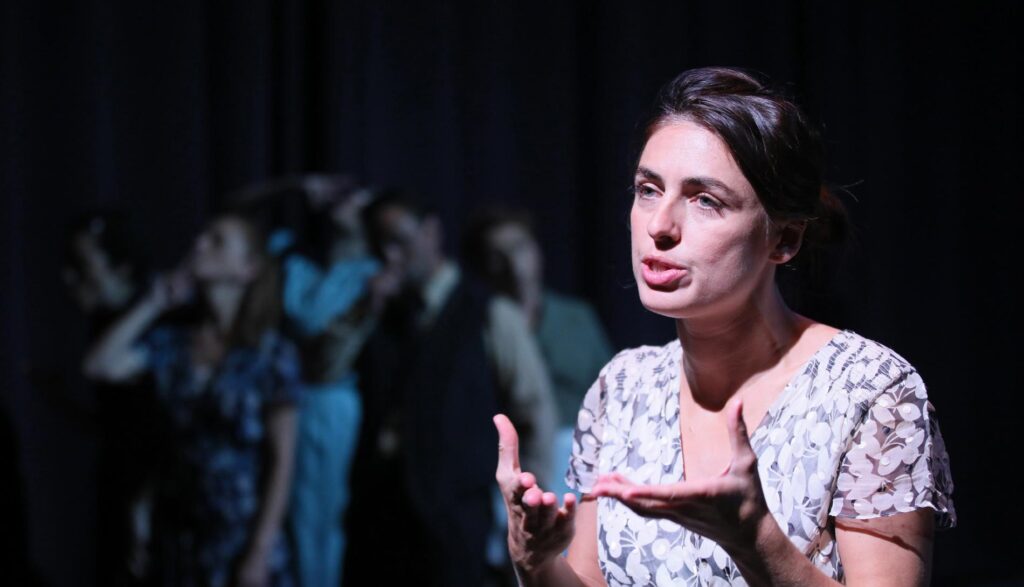 Julia Pascal's warm and witty play tells the story of three Jewish sisters and their mother, based on Pascal's own family. The play spans the years from 1910 to 2013, although the narrative is not linear, with jumps through time and space. The cast announce each scene, making it easier to keep track of the main story, and the history of each character is easy to follow.
Esther (Rosie Yadid) reluctantly marries Emmanuel (Eoin O'Dubhghaill) in Bucharest in 1910. Fleeing persecution, they come to Manchester and their three daughters grow up there. The eldest, Isabel (Lesley Lightfoot) dreams of being a doctor's wife, while Edith (Giselle Wolf) becomes a soldier and the youngest, Pearl (Amanda Maud) marries a GI. The dreams and voice they had growing up are silenced with marriage, but Edith continues her career throughout her unhappy relationships. The prejudice faced as Jewish women born to foreign nationals (their parents couldn't afford to naturalise) are stark, and Edith's conversion to marry her Christian soldier is particularly unsettling.
The play's narrative becomes purposefully more muddled, with switches through time getting briefer as an ailing, elderly Isabel bemoans her lot and confused memories of perceived slights and unfairness pile up in her mind. Once this change of rhythm settles, it works well, portraying the jumbling of thoughts as mind and body fade. There are many hard-hitting topics affecting these women's lives – religious prejudice, racism, misogyny – but Pascal also highlights the moments of joy in their life, with a wonderful sense of mischief and humour throughout to add some lightness. There are some lovely musical numbers, with the cast's voices working wonderfully together. The ensemble work is crisp and engaging. Eoin O'Dubhghaill is lots of fun as the initially promising, but always disappointing, men in the women's life, and Rosie Yadid is very impressive as the matriarch and various other characters. Both shine using a wide range of accents.
A Manchester Girlhood is a noble and satisfying play. Its structure may not appeal to everyone, but Pascal has given these women a voice that deserves to be heard