Leeds Playhouse and Opera North – until 16th July 2022
Reviewed by Dawn Smallwood
5*****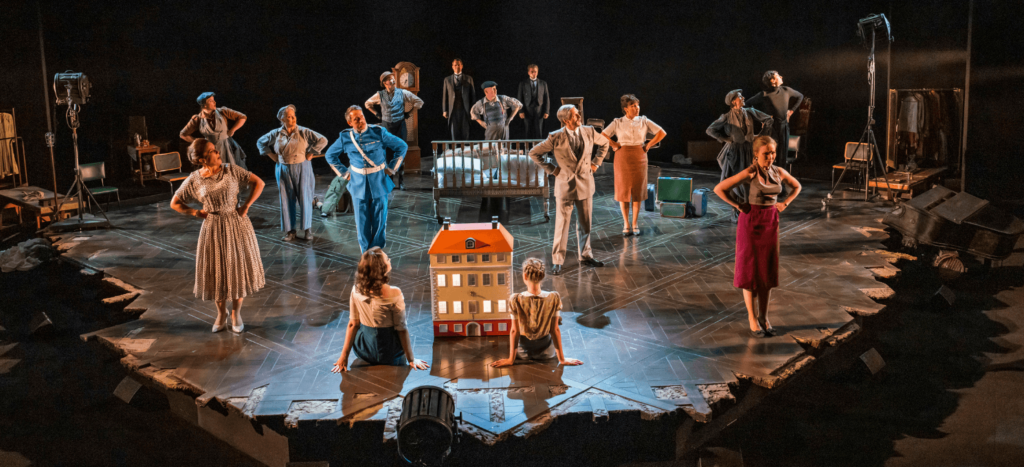 Co-produced by Leeds Playhouse and Opera North, A Little Night Music, Sondheim's musical bittersweet comedy, returns to the Leeds Playhouse after it made its debut last summer. It first opened on Broadway in 1973 and Sondheim's music and lyrics for the musical is based on Hugh Wheeler's book.
A Little Night Music tells or accurately unravels and reveals the stories of the complicated romantic lives and liaisons among several characters. Particularly the Armfeldt family including Madame Armfeldt, a former courtesan (Dame Josephine Barstow); Desiree, her daughter and actress (Sandra Piques Eddy) and Desiree's daughter, Fredrika (Agatha Meehan).
The experiences begin to unfold with its aplenty show stopping musical numbers, set to Sondheim's ingenious music and lyrics, from beginning to end and the experiences being shared aren't exactly straight forward. In Act One, the building up of revelations intriguingly and musically build up to "The Weekend in the Country", an invitation at Madame Armfeldt's estate. The Quintet (Gillene Butterfield, Amy Freston, Claire Pascoe, Dean Robinson and Tim Ochala-Greenough), made up of five characters, interlude with reprises and waltzes, during the story's progression in the Acts One and Two.
The musical numbers include the ever popular "Send in the Clowns" where Desiree (Piques Eddy) expresses reflectively the personal journey she is on and looks back on the affair she had with Frederick Egerman a lawyer (Quirijn de Lang), and regrets not accepting his proposal and marriage. She realises at the time there is no turning back as Frederick is in a loveless marriage with Anne, his new wife (Corinne Cowling).
Lucy Hinds' choreography works very well with the music, singing, dancing, and performance of the talented company with the majority returning from the 2021 production. The open stage, courtesy of Madeleine Boyd, Chris Davey and Sebastian Frost, complements the staging of this production. The musical is tended successfully by Oliver Rundell, the conductor, and the orchestra of Opera North.
Under the director of James Brining, A Little Night Music, is unmissable with an excellent performance from the company who are supported by talented musicians and creators. All to be unravelled and revealed at "The Weekend in the Country". All comedies generally end all well and with the visual paused look from Madame Armfeldt at the very end, one can acknowledge that at least some of characters' journeys have ended as such. A fitting tribute to Sondheim!