York Opera House – 30th October 2022
Reviewed by Sal E Marino
5*****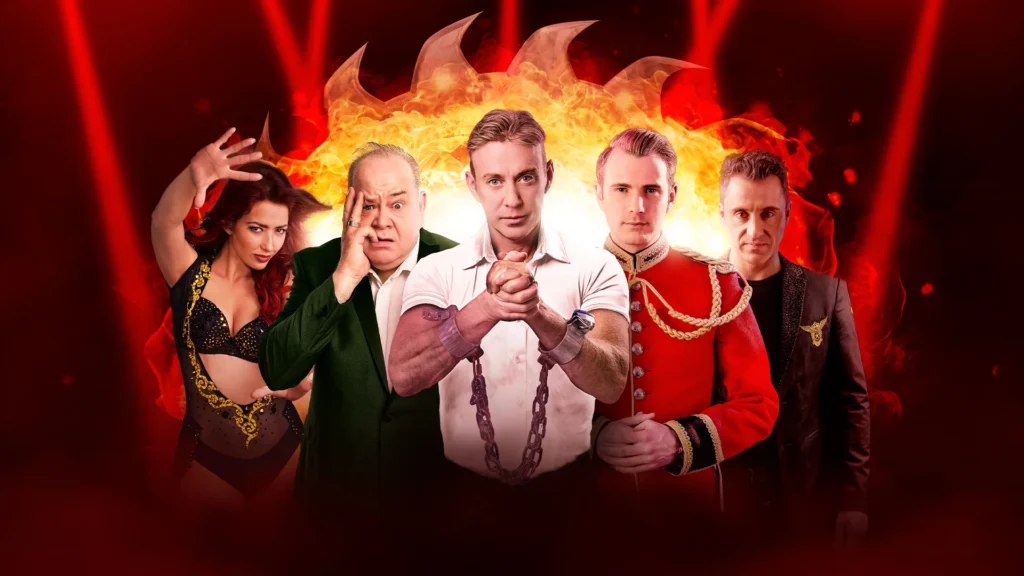 X-treme Magic delivered a non-stop jukebox of heart-stopping moments that pulsed with wonder, amazement and "how did they do that?" questions . An awesome show packed with fire, illusion and interesting stunts. Starring multi-talented artists: Richard Cadell (Master Illusionist), Richard Jones (Winner Of Britain's Got Talent), John Archer (Penn & Teller Fool Us), Solange Kardinaly and Arkadio – there's something for everyone!
Richard, who has nerves of steel, drove the drama right the way through the show and by the end of this journey you felt like you knew the man – his reasons for why he does and dares – to have and follow these dreams. An immaculate performer with a story to tell! In complete contrast is John, John Archer, who probably isn't sure why he does what he does but it seems to work. One to speak his mind and sometimes his thoughts (that should maybe kept to himself) John is quick, full of one-liners and actually a very good magician! You think he's let you in on the tricks but when I look back – you actually can't work out how he did it because he adds a little John Archer twist.
Arkadio and Solange were equally as intriguing as they were smooth. Both performed outstanding illusions and tricks mesmerised and left you thinking 'how?'. Richard Jones, had a slick and very professional delivery of his talent. Complex could be said of Richard's stunts and magic, complex with an edge. It felt very unpredictable at times and that's what makes talent within this strange and mysterious genre!
A truly amazing night out for all the family and your friends – fun, fabulous and fantastic!