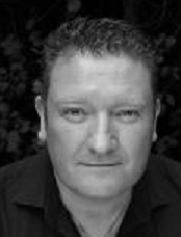 Choreographer, Director and fellow northerner Lee Proud answered 20 questions
Some favourites
Favourite show (whether you have been in it or not)?
My Favourite show changes with my mood but I think if I had to choose, it would be Cats. I saved up for the LP when I was 11 and I wore it out. Gillian Lynne's choreography for Cats still inspires, fascinates and moves me. The show completely fired my imagination at a young age and made me believe in the magic of theatre.
Favourite book?
My favourite book is The Stand by Stephen King. It's an epic read and full of both supernatural and human drama. I also love anything by Irvine Welsh
Favourite theatre?
Favourite Theatre is probably Live Theatre in Newcastle my home town. Such a warm atmosphere and always an interesting and diverse programme
Favourite song?
My favourite song is Only Yesterday by The Carpenters. The optimism of the lyric married with the heartbreakingly sad orchestration reminds me that nothing lasts forever.
Favourite music?
Favourite music. It sounds clichéd but if I like it I like it! However, I love country music and I adore kd lang.
Favourite food?
I LOVE food. My favourite is a ham and pease pudding stottie!!! (Geordie delicacy!!)
Favourite line from any show?
My Favourite line from a show has to be in Gypsy when Mamma Rose says to Louise in the dressing room just before Louise's debut strip – "Just remember, you're a lady. And you are going to be a star"!  It's such a great line…a very desperate situation but stoic, final and utterly camp!
If you could be anyone else for the day, who would it be?
If I could be anyone else for the day? This is hard…hmmm..I'd probably be the Pope and be deliberately photographed coming out of every gay bar in London with a host of bare chested fellas… (to really annoy the religious anti gay lobby)
How did you get into choreographing?
I always liked choreographing, but I became the resident choreographer on Billy Elliot the Musical and I was massively influenced by Peter Darling whom I worked with closely for 7 years. As you get to a certain age you realise you have to re-invent your path within the industry you love.
You do a lot in the regions, do you believe they are equally as important as the west end?
I absolutely believe the regions are every bit as important as the West End if not more so. It is the frontline of theatre
What show would you love to choreograph ?
I'd love to choreograph Dreamgirls!!!! If any directors are listening out there!!!
I saw Gas Light on Grey Street which you directed so do you prefer choreographing or directing?
I like both. Choreography is more difficult physically, but they are equally mentally demanding. I tend to think my choreography through from a directors perspective though in terms of what is making the character tick. Why are they dancing is always the question, so the intention of the character is always driven through my work.
How did you get to write the degree course in Musical Theatre at Newcastle College?
I was the head of Musical Theatre at Newcastle College at the time they were bringing in the degree course so it seemed natural with my experience that I write it.
With your association with Newcastle how did you feel when the council slashed the Arts budget?
I was absolutely shocked, sad and angry. I just couldn't believe it!! Thank God for Lee Hall!
If you weren't a choreographer/director what would you be?
I would definitely work with homeless animals! Or any animals!!
What advice would you give 16 year old Lee?
Don't smoke (I quit 5 years ago and it's the best thing I ever did)
What was the last stage show you saw and really enjoyed?
Memphis. It was superb! It gave me the feeling I used to have as a youth when I was just in awe of everyone on the stage
Would you like to dance on stage rather than choreograph?
No, not any more.
With knowing the part have you ever had to step into a part due to performers indisposition?
Yes, I re staged material from Billy Elliot for The Alan Titchmarsh show on ITV. We got to the studio and one of the men called in sick. I was mortified but I stepped in and I was fierce!!!​
Can you tell us what you will be up to next?
I'm currently in rehearsals for the UK and Ireland tour of The Producers. Following this, I'm back to Reykjavik to check on Billy Elliot which I recently re-choreographed, then its off on holiday to Italy at Easter followed by three hugely exciting major projects lined up to be announced shortly which take me through to next year.
More news on leeproud.co.uk and @leeproud