Bristol Hippodrome – until 4th June 2022
Reviewed by Lucy Hitchcock
5*****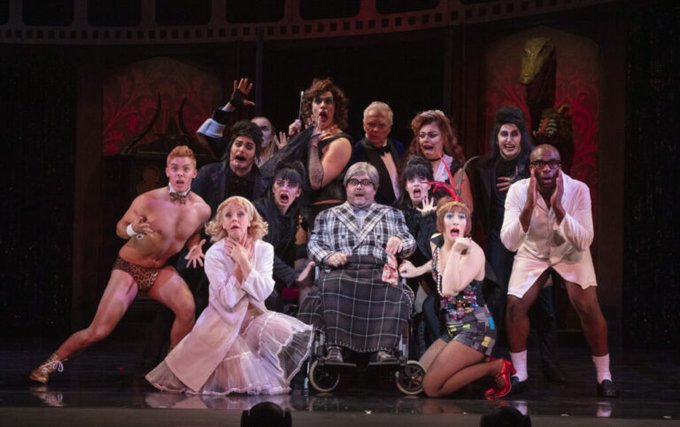 Richard O'Briens Rocky Horror comes to Bristol and does not disappoint!
This exceptional cast starring Ore Oduba as Brad, Hayley Flaherty as Janet, Stephen Webb as Frank'n'Furter and Kristian Lavercombe as Riff Raff is a treat for the eyes and ears! With their fabulous rapport on stage mixed with comedic timing to die for and brilliant voices,this is the best touring production you will find!
Narrated by Phillip Frank, you are taken on a journey that you will never forget! Phillip Frank is a comedy genius, expertly navigating the audience participation and creating an uproar of laughter! He is, quite simply, the driving force of this production. Kristian Lavercombe is an exceptional actor and embodies RiffRaff perfectly. He has performed this role over 2000 times and it is evident how much pride he feels when performing. Stephen Webb is a great Frank N Furter, with sex appeal that tantalises the audience from the moment he steps on stage. Ore Oduba and Hayley Flaherty as Brad and Janet, are the perfect casting and both delight with their renditions of 'Toucha Touch me' and 'Once in a while'.
Sue Blane's costume design is exquisite-with an incredible amount of sequins and stockings, it adds so much to the show. The incredible heels that the characters all wear are beautiful and it is a true testament to the men in the production that they are able to dance expertly in each pair!
This is an incredibly show, one that I have (and will!) watch multiple times and never get bored! If you want sex, sequins and are in the mood to 'Time Warp' this is not to be missed! If I could rate it higher than 5 stars, there would be no question that I would!!