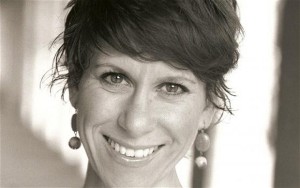 West End leading lady, star of stage and screen, Anna Jane Casey kindly agreed to be the first to do 20 questions with.  Here is how our interview went
Let's start with some favourites
1 Favourite show (whether you have been in it or not)?
Favourite show will always be West Side Story
Favourite book?
I love "Perfume" by Patrick Suskind
Favourite theatre?
Sheffield Crucible is the best theatre in the universe!
Favourite song?
My funeral song is Can You Feel It by the Jacksons so I suppose that's a fave.
Favourite music?
I'm a huge R&B and soul girl.
Favourite food?
I could eat black pudding and piccalilli for ever…
Favourite line from any show?
"here Billy, d'ya not fancy us like? If you want I'll show you m'fanny…" Said by Debbie, Mrs Wilkinson 10 year old daughter in Billy Elliot. Genius
What was your favourite role?
My favourite role changes but I suppose Anita in West Side Story means a lot as it's where I met my husband.
What role would you really love to play?
I'd love to play Fanny Brice in FUNNY GIRL so if anyone has a couple of million to produce it, I'm there!
What was your first role?
My very first professional role was Tessie in the touring production of ANNIE in 1982… I was 10 and got £50 a week and it was the greatest 12 weeks of my young life!
Your sister is actress Natalie Casey,do you have any sibling rivalry?
There's no sibling rivalry between Nat and I, in fact we both sit watching the other beaming and crying with pride.
Has Natalie ever had a role you would have liked?  
I think with Nat being nearly 10 years younger than me, I'd look silly trying to take on any of her roles!
Have you ever auditioned/played the same part?
We've auditioned for the same show but never the same role.
If you weren't the greatest singer in the world what would you be?
Bless you for thinking I'm a great singer, I'm just shouting in tune most of the time! But if I couldn't sing, I'd like to be a PA to someone like Hilary Clinton or Angela Merkel. I'm RIDICULOUSLY good at nagging and organising, that's what 16 years of marriage and two kids will do for you!
What advice would you give 16 year old Anna Jane?
I'd say take every opportunity that's offered to you and don't back down because someone says it's not for you. If I'd have been braver, I'd probably be a major rockstar by now!
What was the last stage show you saw and really enjoyed?
I saw Warhorse for the first time a few months ago and it blew my mind. I was moved for days after.
Would you like to act in a play and not sing?
I've done a few plays that haven't required me to sing or dance and they've been great but straight actors are usually so intense about it all and moaning about how hard their work is and I just keep thinking, "wait til you have to do that big dance break in act 2″…!
How did you get into marathon running?
We live near Blackheath where the London marathon starts and my hubby and I used to watch it on telly in bed and then when I had my first girl, I couldn't get any work and so to keep me from going insane I entered the marathon  to give myself a focus in life. And now I run to get out of the house and away from the kids for an hour!!!!
If you could be anyone else for the day, who would it be?
If I could be anyone else for a day I'd be Barack Obama…now THAT'S a position of responsibility I'd like to get a handle on!
Can you tell us what you will be up to next?​
This year (2015) I'm doing lots of lovely concerts and there's a big summer musical I'll be involved with but I can't tell you what yet as it's not been announced!
I would like to say a huge THANK YOU to Anna Jane for helping me with this