TRU POWELL TO JOIN BIRMINGHAM HIPPODROME BOARD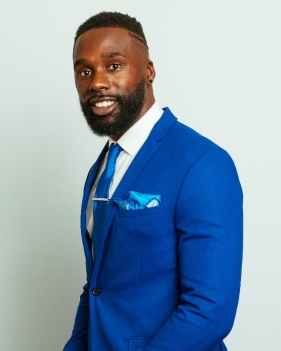 Birmingham Hippodrome Theatre Trust (BHTT) have today (Thursday 4 February) announced the appointment of Tru Powell to its Board of Directors.
Deputy Chair of BHTT and Chair of the BHTT Nominations Committee, Ann Tonks said: "I am delighted that we have appointed such a standout, highly accomplished individual who will strengthen the skills on our board.
"Tru is a successful entrepreneur with great experience in events planning, marketing and communication who will bring further commercial acumen to our business. His work with young people in the arts is exemplary and we are very excited to have him joining our Board. Tru brings with him great energy and enthusiasm."
Tru is the Founder & Managing Director for The Alternative Events & Wedding Company, an event management company that specialises in coordinating high quality corporate, youth events and weddings. In addition, Tru is the Director of the UK's first kids' salon, Kandy Girl and also the Creative & Events Director for Aston Performing Arts Academy, a community interest organisation that exists to empower young people through performing and creative arts. Since the organisation's inception in 2004, the company has impacted the lives of thousands of young people in the Midlands.
Speaking of his appointment Tru said: "I am really excited to have joined the Hippodrome board. I am even more excited at the prospect of championing the arts and contributing to the mission of making the Hippodrome inclusive and accessible for all. I am hoping to bring my wealth of knowledge in enterprise, the arts and marketing to this role to compliment the board's existing skills and expertise."
Over the years Tru has been awarded with numerous accolades for enterprise and his contribution to the arts. In 2014 he was recognised as one of Birmingham's most inspirational young leaders and in 2018 was crowned Birmingham's Young Professional of the Year – Marketing and Communications. In 2019 Tru was also named the Greater Birmingham Future Face of Entrepreneurship as well as winning the prestigious Great British Entrepreneur Award from Natwest.
Chair of BHTT, Glenn Howells, said: "On behalf of the board here at the Hippodrome we are thrilled to announce that Tru Powell is joining us a Trustee. Tru's experience and track record as a ground-breaking, creative entrepreneur will be a great addition to the Hippodrome in exploring new ways to realise the opportunities that are beginning to emerge as we enter the next stage of our development as a regional cultural hub for performing arts."
Tru will be officially joining the BHTT Board of Directors on Tuesday 23 February.