SARAH FRANKCOM, SIMON STEPHENS & JARVIS COCKER'S ODE TO THE NORTH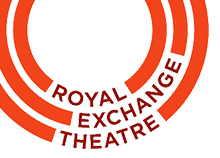 A Royal Exchange Theatre Production – World Premiere

LIGHT FALLS  
By Simon Stephens 
Directed by Sarah Frankcom
With original music by Jarvis Cocker
24 October – 16 November – The Theatre 

Royal Exchange Artistic Director Sarah Frankcom and the multi award-winning writer Simon Stephens have taken a journey across the North of England, shaping and developing their latest collaboration, Simon's newest play LIGHT FALLS. In this extraordinary World Premiere a family is drawn back together following a single, devastating and unpredictable event. An intricate observation of people and places LIGHT FALLS is a powerful allegory to the North. This production features original music by Jarvis Cocker and can been seen in the Theatre from 24 October – 16 November.
A family finds themselves scattered across the north, each one searching for something to hold on to, to root them to a place, tie them to a person. A woman wakes up with a stranger beside her. A student argues with his lover. A single mother fights to feed her baby. A married man flirts with two younger women and one devastating event will change their lives forever.
LIGHT FALLS is performed by an impressive ensemble cast which includes Mercedes Assad, Freddie Gaminara, Carla Henry, Lloyd Hutchinson, Rebecca Manley, David Moorst, Tachia Newall, Jamie Samuel, Katie West and Witney White.
Sarah Frankcom is the Artistic Director of the Royal Exchange Theatre and the new Director of LAMDA. Her recent productions include: THE NICO PROJECT ( co-created with Maxine Peake for MIF 2019) WEST SIDE STORY, DEATH OF A SALESMAN, OUR TOWN (winner of Best Director at the UK Theatre Awards); HAPPY DAYS, THE LAST TESTAMENT OF LILLIAN BILOCCA (Hull City of Culture); A STREETCAR NAMED DESIRE, THE SKRIKER (co-commission with MIF15) and HAMLET (all with Maxine Peake), BLINDSIDED, THAT DAY WE SANG and the Royal Exchange and MIF13 co-production THE MASQUE OF ANARCHY.
Simon Stephens' previous plays at the Royal Exchange include BLINDSIDED, PUNK ROCK and ON THE SHORE OF THE WIDE WORLD (All directed by Sarah Frankcom); FATHERLAND and PORT. His award-winning adaptation THE CURIOUS INCIDENT OF THE DOG IN THE NIGHTTIME was produced by the National Theatre and visited the Lowry, Salford twice as part of a world tour. His play THE FUNFAIR, opened HOME Theatre. His many other plays have been widely translated and produced throughout the world. He has presented three series of the Royal Court Playwright's Podcast. His book "A WORKING DIARY" is published by Methuen. Simon Stephens has been an Associate at the Royal Court, London and Steep, Chicago and a board member of Paines Plough. He is a Professor of Scriptwriting at Manchester Metropolitan University.
The creative team includes Designer Naomi Dawson, Lighting Designer Jack Knowles, Sound Designer Alexandra Braithwaite and Choreographer Vicki Manderson.