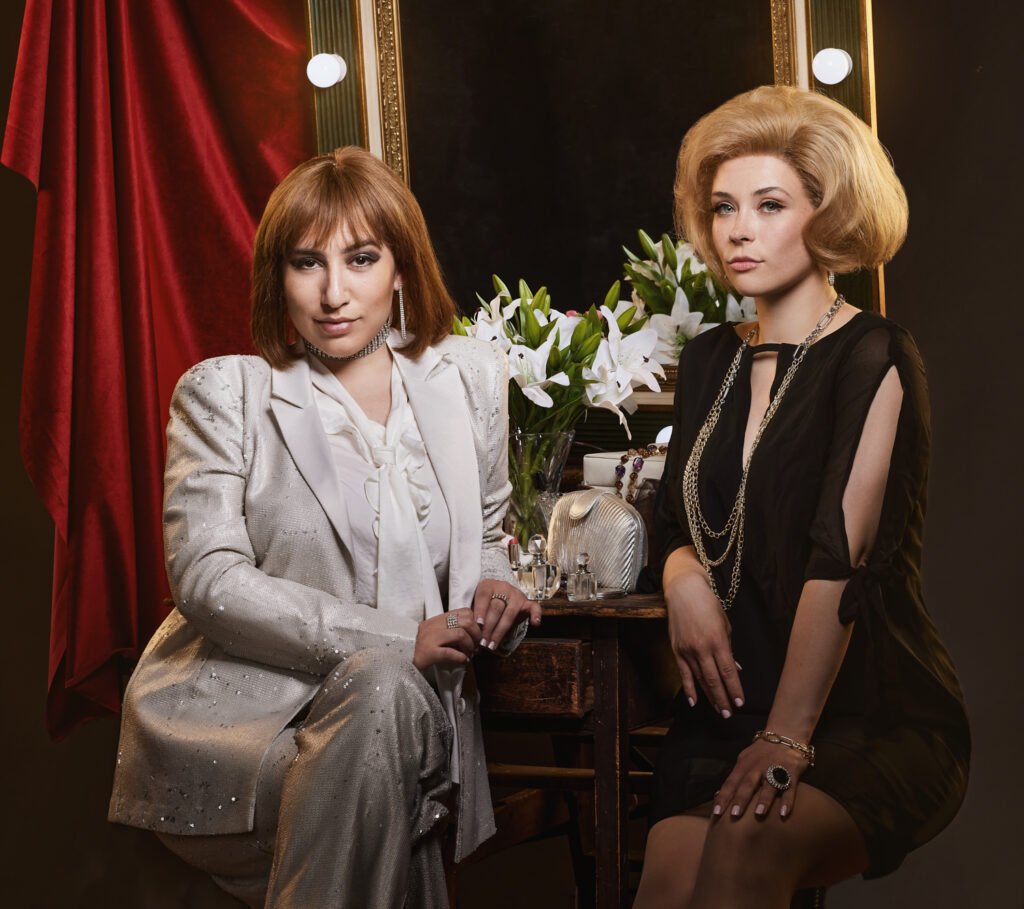 Thomas Hopkins in association with Debbie Chazen and Guy Chapman
New comedy The Funny Girls announces
further run at Upstairs at The Gatehouse
Tuesday 26th October – Sunday 21st November 2021
Upstairs at The Gatehouse, Highgate, London N6 4BD
New 'what if' comedy The Funny Girls has announced an extended run at Upstairs at The Gatehouse this October, following their upcoming premiere with New Wimbledon Theatre's Studio. Reuniting legendary icons Barbra Streisand and Joan Rivers in a fictional stand-off, Roy Smiles' (Kurt and Sid; Ying Tong) play is a fantastical clash of ego and wit, laced with lashings of Jewish humour.
Actors Mia Tomlinson (The Beast Must Die, Britbox; The Lost Pirate Kingdom, Netflix) and Rosanna Harris (Grease, UK tour) will reprise their roles as Joan and Barbra respectively, under the direction of Michael Strassen (Falling Stars; Assassins; Billy). The creative team will also include set and costume design by Jean Gray, lighting by Andrew Exeter, and sound by Dan Samson.
Two rising stars with big dreams, The Funny Girls follows the trials and errors of paving a way to success in bygone America and knowing when to seize your moment. From overbearing mothers and closeted homosexual lovers, to troublesome beauty standards and the level of fame, no cards are left unturned. But was it all worth it?
Producer Thomas Hopkins comments, Following our limited run as part of the New Wimbledon Theatre's premiere season, we are so excited to present a four-week return of Roy Smiles new play The Funny Girls at one of London's favourite fringe venues. It's a fantastic opportunity to share this hilarious and heart-warming play with a wider audience, showcasing the outstanding performances from Rosanna Harris and Mia Tomlinson, who bring these iconic women to life on stage!