New Victoria Theatre, Woking – until 2 October 2021
Reviewed by Alexandra Sykes
5*****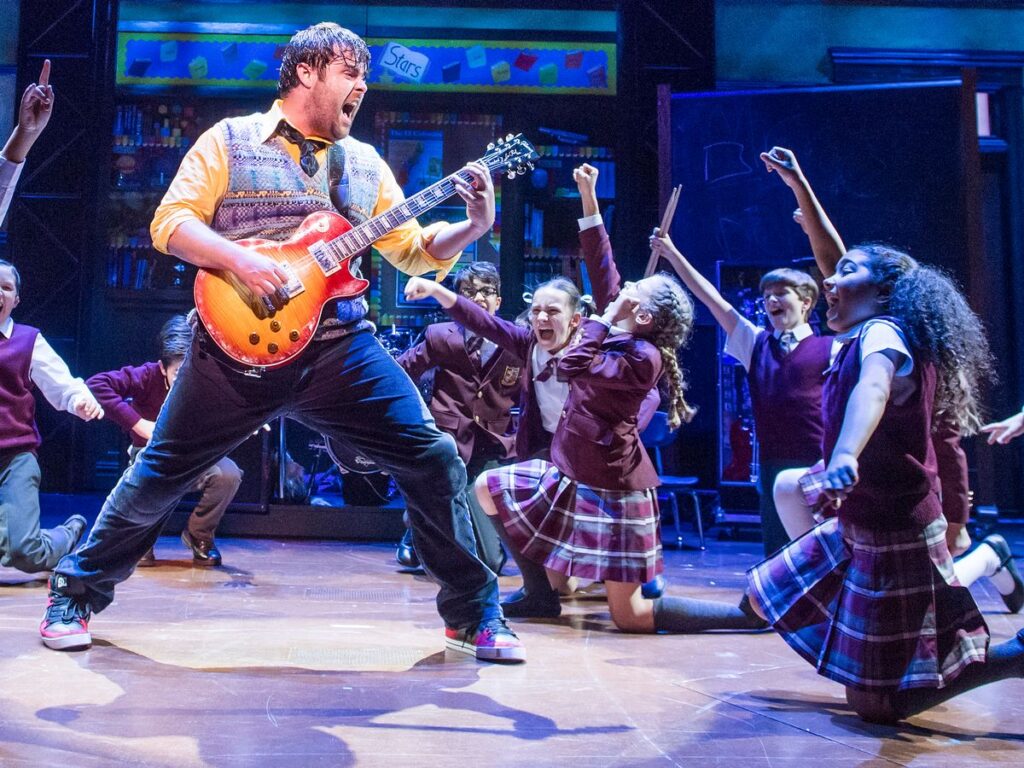 Based on the hit film of the same name, School of Rock tells the story of a fake teacher who enters his class of prep school students in a battle of the bands competition. 
Jake Sharp plays layabout Dewey Finn who impersonates best friend and roommate Ned Schneebly (Matthew Rowland) in order to pay his rent. Rebecca Lock portrays school head teacher Rosalie Mullins, running the school to produce future Ivy league students.
The true stars of the schow are the students of Horace Green school. As well as having to sing and dance, the children also play their own instruments, with the band consisting of Joseph Sheppard (Zack, guitar), Chloe Marler (Katie, bass), Eva McGrath (Freddy, drums) and Angus McDougall (Lawence, keyboard). Joining the band are manager Summer (Kiera Laver), singer Tomika (Angel Lucero) and stylist Billy (Logan Matthews) as well as the rest of their classmates acting as back up singers, roadies and security.
With classic rock and pop culture references scattered throughout the show and catchy songs that make you want to sing along, such as Stick It To The Man and School of Rock, this production is the perfect show for all members of the family and should not be missed.