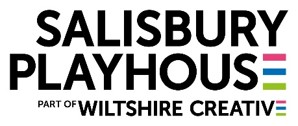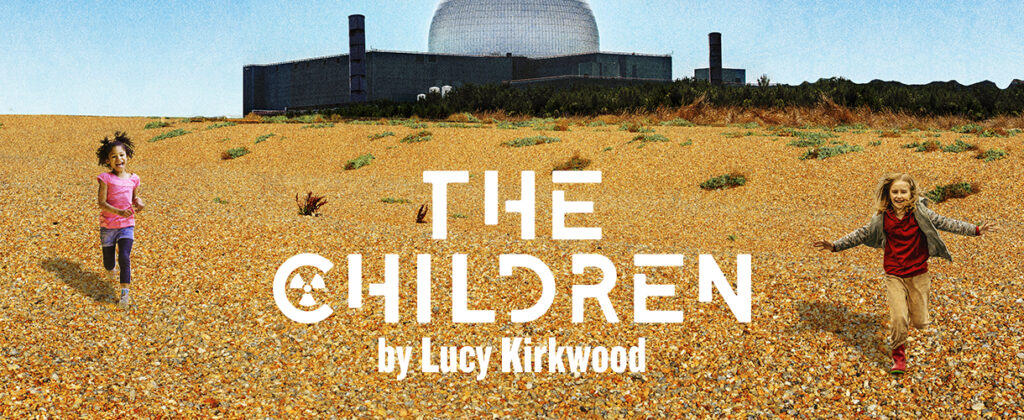 WILTSHIRE CREATIVE ANNOUNCES BELINDA LANG WILL DIRECT LUCY KIRKWOOD'S THE CHILDREN AT SALISBURY PLAYHOUSE
With the UK tour of the world première of Julian Barnes' The Lemon Table starring Ian McDiarmid and directed by Michael Grandage recently finished, Wiltshire Creative today announce that Belinda Lang will direct a new production of Lucy Kirkwood's The Children at Salisbury Playhouse in April 2022. Wiltshire Creative's production of The Children will be its UK regional première, following its original run at the Royal Court Theatre in 2016. The Children opens on 8 April 2022, with previews from 7 April and runs until 23 April.
Belinda Lang said today, "I feel honoured to be directing the regional UK premiere of Lucy Kirkwood's wonderful play at Salisbury Playhouse. She really is one of our finest young playwrights. This piece is fascinating to me in the way in which it asks such searing and timely questions about what the science of the twentieth century has given us, and how much we are prepared to give up for the sake of our children and the planet. She does this with great wit and humanity, weaving her story of love, betrayal and courage. Kirkwood opens up a conversation for us all to have with our friends and families as we leave the theatre asking: 'What would I have done?'"
Wiltshire Creative presents
THE CHILDREN
By Lucy Kirkwood
Director: Belinda Lang; Set and Costume Design: Michael Taylor; Lighting Design: Matthew Eagland; Sound Design: Andrea J Cox; Casting Director: Gabrielle Dawes CDG
"Retired people are like nuclear power stations. We like to live by the sea."
Two retired nuclear scientists in an isolated cottage by the sea as the world around them crumbles. Together they are going to live forever on yogurt and yoga, until an old friend arrives with a frightening request.
Lucy Kirkwood is a British playwright and screenwriter whose plays include Maryland (Royal Court Theatre), The Welkin (National Theatre), Mosquitoes (National Theatre), The Children (Royal Court Theatre), Chimerica (Almeida Theatre/Harold Pinter Theatre; winner of the 2014 Olivier Award for Best New Play, the 2013 Evening Standard Best Play Award, the 2014 Critics' Circle Best New Play Award, and the Susan Smith Blackburn Award), NSFW (Royal Court), small hours (co-written with Ed Hime; Hampstead Theatre), Beauty and the Beast (with Katie Mitchell; National Theatre), Bloody Wimmin, as part of Women, Power and Politics (Tricycle Theatre), it felt empty when the heart went at first but it is alright now (Clean Break & Arcola Theatre; winner of the 2012 John Whiting Award), Hedda (Gate Theatre) and Tinderbox (Bush Theatre). Her screenwriting credits include Skins, The Smoke, Chimerica and Adult Material. She won the inaugural Berlin Lee UK Playwrights Award in 2013 and was elected Fellow of the Royal Society of Literature in 2018.
Belinda Lang is an actor and director. Her directing credits include Present Laughter, The Reluctant Debutante (UK tours) and This Was a Man (Finborough Theatre). Her acting credits for theatre include Duet for One, Single Spies, Ladies in Lavender, A Song at Twilight, The Chalk Garden, Alarms and Excursions (UK tours), Oklahoma! (BBC Proms, Royal Albert Hall), The Constant Wife (Gate Theatre, Dublin), The Glass Menagerie (Nuffield Theatre Southampton), The Letter of Last Resort (Tricycle Theatre/ Traverse Theatre), Liberty (Shakespeare's Globe), The School for Scandal (Park Theatre), The Killing of Sister George (Arts Theatre), Hay Fever (Theatre Royal Haymarket/Royal Exchange Theatre), Forgotten Voices (Riverside Studios), Ring Round the Moon (Playhouse Theatre), The Secret Rapture (Lyric Theatre), What the Butler Saw (Hampstead Theatre/Criterion Theatre), Life x3 (Savoy Theatre/UK tour), My Boy Jack (Hampstead Theatre), The Things We Do For Love (Duchess Theatre), Dead Funny (Savoy Theatre), Three Sisters Two, The Dark River (Orange Tree), Lulu (Almeida Theatre) and Mrs Klein (Apollo). Her television credits include 2 Point 4 Children, The Inspector Alleyn Mysteries, Justice in Wonderland, Second Thoughts, Dear John and To Serve Them All My Days.
Tickets for The Children are now on sale for members and go on general sale on Friday 3 December. To become a member www.wiltshirecreative.co.uk/support-us/support-as-an-individual-/
LISTINGS
SALISBURY PLAYHOUSE
Salisbury Playhouse, Wiltshire Creative
Malthouse Lane, Salisbury, SP2 7RA
Ticket Sales: 01722 320333
THE CHILDREN
7 April – 23 April 2022
SALISBURY PLAYHOUSE FULL PROGRAMME:
SNOW WHITE AND THE HAPPY EVER AFTER BEAUTY SALON
3 December – 31 December 2021
Tickets: £12, £16, £21
A GRAND NIGHT FOR SINGING
3 – 19 February 2022
THE PAUL SIMON STORY
2 March 2022
PHIL WANG
3 March 2022
FASCINATING AIDA
4 March 2022
SNOWFLAKE/TORNADO
5 March 2022
A MURDER IS ANNOUNCED – A MISS MARPLE MYSTERY
7 – 12 March 2022
THE LEGEND OF SLEEPY HOLLOW
14 – 19 March 2022
PHANTOMS: A TRIPLE BILL
24 – 26 March 2022
THE CHILDREN
7 April – 23 April 2022
Tickets: £12+
PRIVATE PEACEFUL
25 –30 April 2022
SHEILA'S ISLAND
3 – 7 May 2022
THE RISE AND FALL OF LITTLE VOICE
9 – 14 May 2022
Group Bookers please contact [email protected]
New bookings, credit or refunds can be arranged through the box office.
In person at Salisbury Arts Centre, Bedwin Street Tuesday – Saturday 10am – 3pm.
By email [email protected]
To arrange group or access bookings please phone 01722 320 333 Tuesday – Saturday 10am – 12pm.
Thank you for your patience as we are operating with a reduced box office team.
SEE IT SAFELY -We have been granted the use of Society of London Theatre & UK Theatre's See It Safely mark. The mark certifies that we are complying with the latest Government and industry COVID-19 guidelines, to ensure the safety of our staff and audiences. You can find out more here https://officiallondontheatre.com/see-it-safely/ about the measures we have been putting in place ready for your visit, and what you will need to know beforehand.