Yvonne Arnaud, Mill Studio – 5th November 2022
Reviewed by Jacqui Radford
5*****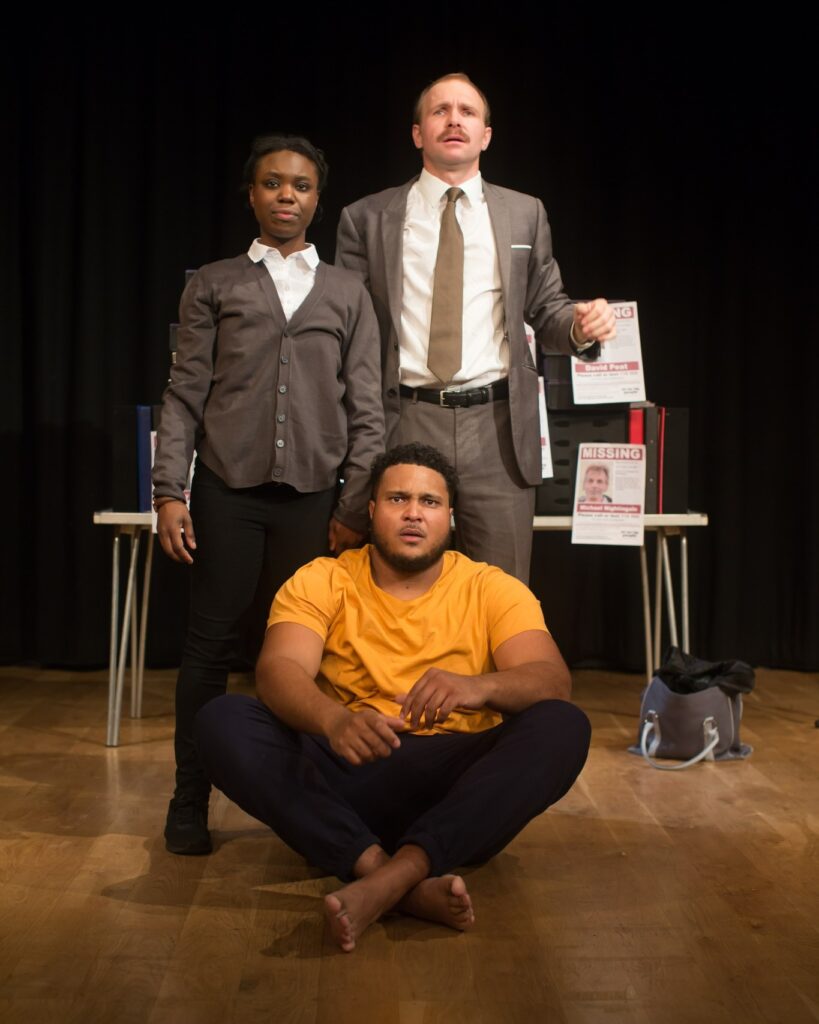 'Unknown', a play about homelessness written by Dougie Blaxland, is as much about the complex issues behind homelessness as it is about the thousands of people who find themselves sleeping on our streets every year.
The story is informed by contributions from people who shared their experiences of living homeless on the streets of Bath with the writer. The play was inspired by a shocking discovery that nearly half of all people who die on our streets are unnamed. The show itself is consequently deeply moving, reinforcing the harrowing aspects of homelessness that we do not see as we pass on by.
The cast of only three actors portray a powerful message about people who find themselves living on our streets, missing from home, invisible and ending their days listed as 'Unknown'.
Scott Bayliss plays the central character role of a homeless man who was recorded as 'Unknown' on his death but he is given a voice and a name by Scott's commanding delivery and comment. Powerful scenes of a timeline that spans fourteen years living on the streets are interwoven with creative additions of 'behind the scenes' explanation portrayed by Dan Gainsford and Sabrina Laurison. All three display a deep connection with the storyline and are persuasive in their delivery.
You are left under no illusion that the reasons for homelessness are complex, that homelessness is not always a choice and is complex in itself, that many homeless people are invisible because of systems and bureaucracy and that getting off the street is not easy by any stretch of the imagination. This show is one that everyone should make an effort to see.