Soho Theatre On Demand from 24 February – book via https://sohotheatreondemand.com/show/typical
5*****
Reviewed by Claire Roderick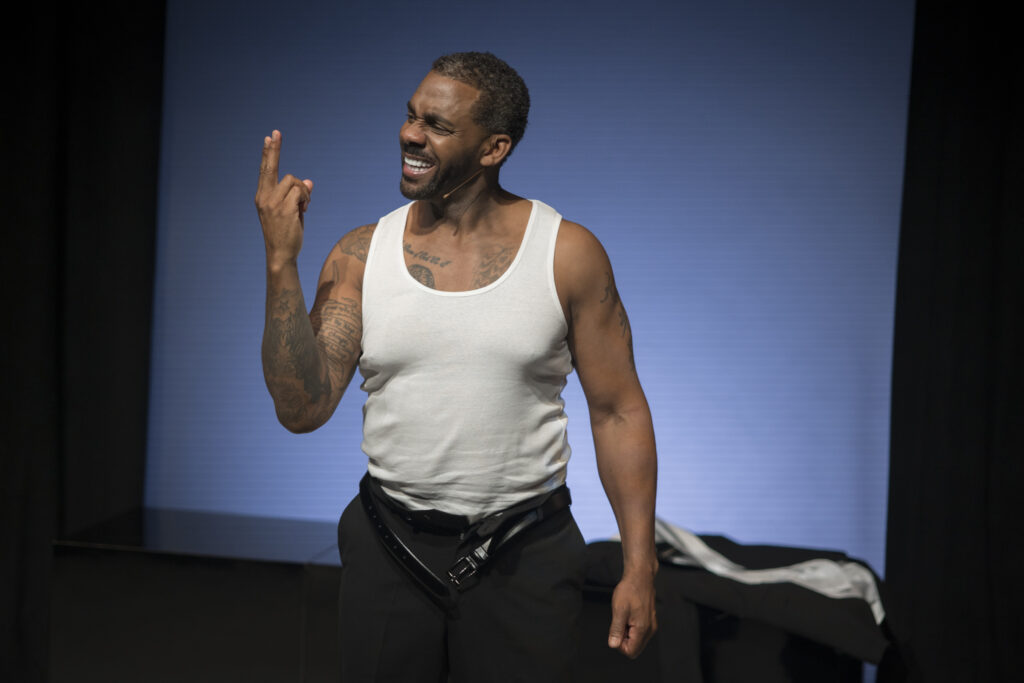 After a sell-out run at Soho Theatre in 2019, Typical was filmed at the theatre during the pandemic and has lost none of its potency onscreen.
What starts as an upbeat and hopeful day in the life of a divorced father soon spirals into tragedy, and the knowledge that Ryan Calais Cameron's play is a dramatization of the last day in the life of Christopher Ibikunle Alder doesn't prepare you for the sudden violence.
Richard Blackwood is full of energy and easy charm as he gets ready for a night out, determined to have a good time even when all his friends cry off. Set in 1998, the music and cultural references develop a warm glow of nostalgia. The writing is lyrical and full of clever wordplay and puns – used as armour and as a coping mechanism to deal with the racism faced every day. Blackwood makes the language seem natural and spontaneous, and effortlessly builds a rapport with the audience. This is a very likeable man – an ex-paratrooper, proud of his country and his service, looking forward to his weekend with his children. Blackwood's character is well aware of society's views and expectations of him – the joking "typical" events of his preparation for the evening, soon become a commentary on the "typical" tropes of British society and Black masculinity.
Director Anastasia Osei-Kuffour slowly cranks up the discomforting sense of foreboding as Blackwood becomes more and more aware that he is the only black person in the club and is confronted by a group of thugs, but even then, the throw away lines keep coming, but with more of a gallows humour. As he sits in the hospital waiting room, your anger and frustration will rise with him as institutionalised racism supersedes any duty of care. Portraying the brutality shown by the police in a one-man show should be impossible, but Blackwood's physicality and commitment to the role makes these scenes utterly convincing. Even as he lies on the floor dying, Ryan Calais Cameron script reminds us of Adler's humanity and dignity, and Blackwood is devastating in the final scenes. Typical is funny, clever and horrifying – unforgettable. A must-see production.