Garrick Theatre, London 28 July 2021 (Tuck Shop West End until 8 August 2021)
Reviewed by Celia Armand Smith
5*****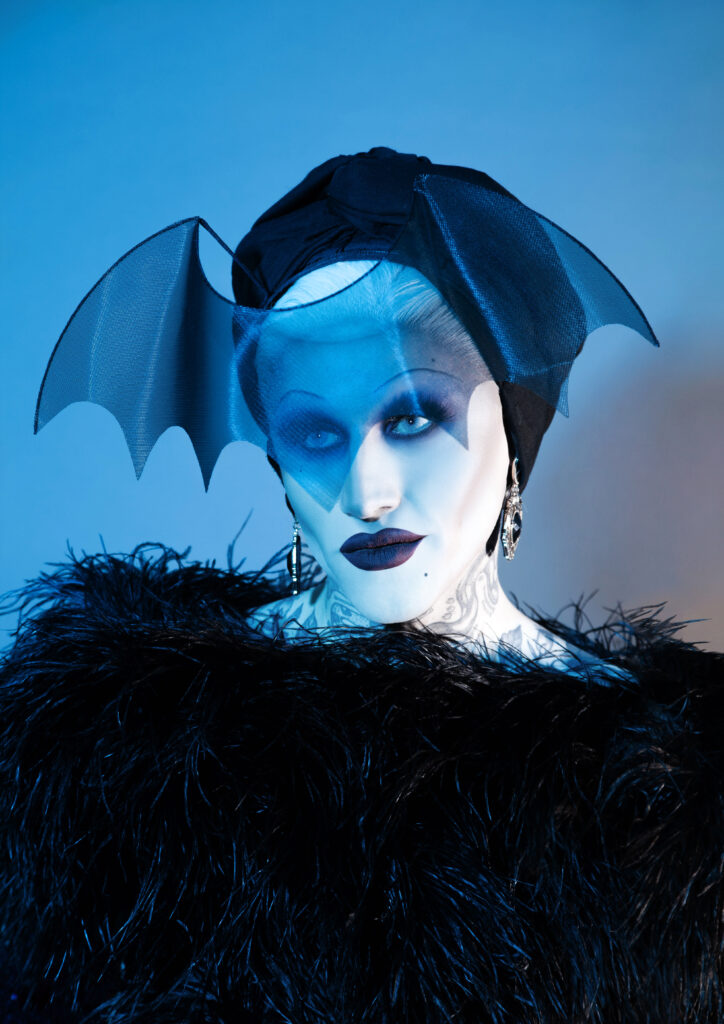 The Tuck Shop West End is a two week takeover of the Garrick Theatre showcasing drag and queer performers. Joe Black is a Brighton based cabaret and drag performer, most recently seen worldwide on the stage of Ru Paul's Drag Race UK being shouted at for wearing an H&M dress. Dark and seedy cabaret clubs in old Berlin was the setting and the vibe rather than an auditorium of socially distanced revellers all in masks. There was so much packed into an hour and a half that it is hard to summarise what I witnessed, from burlesque stripteases, saxophones and kazoos, to a raucous foot stamping sing a long of classic songs. There was something for everyone.
The first half started with a Chaka Khan inspired striptease to I'm Every Woman by Demi Noire, followed by a saxophone rendition of Whitney Houston's I Have Nothing by Snow White Trash in a floor length glittery gown and towering blue wig. Joe Black entered in an enormous feather boa to which she said "you're glamorous but you're in the way", and dropped it on the floor. Marlene Dietrich style singing with piano, ukulele, and kazoo accompaniment, as well as ordering Alice the stage manager to retrieve more wine from the dressing room all made for a fabulous and raucous first half.
The second half started with a rendition of Bohemian Rhapsody by our compere Alfie Ordinary, who this time, was wearing a gold sequin cape edged with white fur. Demi Noire once again provided a hilarious striptease to MC Hammer, complete with tassels not only on the front but also on the back. To add to the truly underground bavarian bier halle feel of the evening, Cherry Shakewell, dressed as an Oktoberfest style maiden, shook, whirled, twirled to a high tempo yodel. Joe Black came back on and gave a polka rendition of Bing Bang Bong from Drag Race UK and pulled Tia Kofi (a fellow contestant) onto the stage to join in. Spice Girls and Britney Spears medleys, as well as a terrifying and hilarious version of When I'm Cleaning Windows rounded off the evening.
The singing and dancing were of course fantastic, however the best thing about the show was that you could really tell how grateful and delighted every performer was to be not only on a west end stage, but on any stage after a year of being on computer screens or behind protective screens. There were moments of true sincerity and poignancy as they performed and thanked everyone for making it happen. It was also joyous and so vital to see queer arts and artists being placed centrally for all to see.