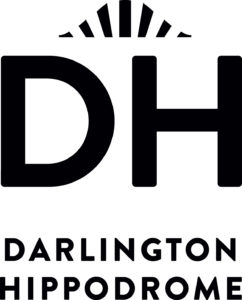 THREE WISHES GRANTED FOR DARLINGTON HIPPODROME'S NEXT HIGH FLYING, GENIE-US PANTOMIME, ALADDIN
Television and stage star Louie Spence will lead the cast of this year's spectacular family pantomime Aladdin at Darlington Hippodrome, alongside last year's returning stars Eric Potts and Liam Mellor from Saturday 8 December.
Television personality, presenter and choreographer Louie Spence pirouetted into the nation's consciousness thanks to the overwhelming success of Sky One's Pineapple Dance Studios and Louie Spence's Showbusiness, solidifying Louie's reputation as an expert on all things dance. In addition to his television experience Louie has enjoyed an extensive stage career appearing in Miss Saigon and Cats and danced alongside Take That and the Spice Girls. Louie will play the Genie of the Ring in Aladdin, his ninth foray into pantomime, bringing with him the high kicks and high jinks he's best known for.
In addition to fronting television shows for Sky One Louie has appeared as a judge on ITV1's Dancing on Ice and was a housemate in the 12th series of Celebrity Big Brother. Most recently Louie took part in The Jump for Channel 4 and Tour de Celeb, a gruelling cycling-based reality series which saw him tackle the toughest stage of the Tour de France on a 140km ordeal.
Returning for another year as Darlington's ultimate Dame, Coronation Street star Eric Potts will star as Widow Twankey, Old Peking's ultimate laundry lady. Having starred in and written numerous pantomimes over the last two decades, Eric wowed Darlington crowds as Nora Crumble last year with his array of stunning outfits, quick-fire wit and stage presence, and will once again direct this year's production.
Also back for more will be Liam Mellor, who stars alongside Louie and Eric as Wishee Washee, the hapless but hilarious brother to the high-flying hero Aladdin. Alongside his feature film appearances in Yellow Ribbon, Kick It Out and Jack Falls Liam is highly sought after on the comedy circuit and in the world of pantomime where he delights audiences with his infectious, 'cracking' humour every year.
Aladdin will be produced by Qdos Entertainment, the world's biggest pantomime producer, and the team behind Darlington's annual pantomime, who guarantee another must-see production packed with a lamp-full of audience participation, sensational music and dancing, jaw-dropping special effects and fantastic festive entertainment suitable for all ages.
Jake Hine, Executive Producer for Qdos Entertainment, said: "We are delighted to be bringing pantomime back to Darlington after such a fantastic season last year at the newly refurbished Hippodrome. Louie Spence is an absolute showman and a natural at pantomime and we're thrilled to be reuniting Eric and Liam to star alongside him. We have plenty of surprises planned, and can't wait to get started later this year."
Theatre Director Lynda Winstanley said: "We are absolutely thrilled to announce that Louie will be coming to Darlington Hippodrome and it's an extra bonus to welcome back last year's dream team of Eric and Liam. I am sure Aladdin will all be a great hit with our audiences."
Featuring a wish-granting genie, an evil sorcerer and the timeless tale of the Twankey family panto lovers should hop aboard a flying carpet and fly to the Box Office to secure their tickets for this year's must-see, genie-us family pantomime.
Aladdin flies into Darlington Hippodrome from Saturday 8 December 2018 to Sunday 6 January 2019. For full details and to book visit www.darlingtonhippodrome.co.uk or call 01325 405405.