Yvonne Arnaud – 20th August 2022
Reviewed by Heather Chalkley
5*****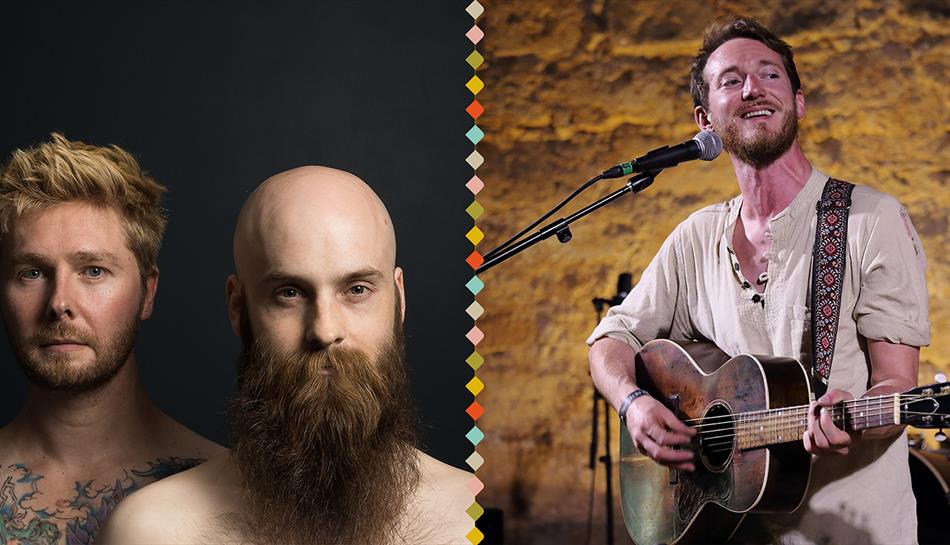 A sublime evening of mellow music began with Lukas Drinkwater. His nimble fingers dance across the guitar strings, accompanied by melancholic folk tunes that carry you gently along, until you listen to the lyrics! Often accompanied by a fellow musician this is a rare occasion to see him flying solo. Drinkwater is an accomplished musician and sound technician – this was evident from the set up for the evening that he managed personally. He laid a great foundation to introduce The Last Inklings.
This award winning duo, Leonardo MacKenzie and David Hoyland, have taken the band name from a distinguished writing group, founded by members like C. S. Lewis and J. R. R. Tolkien. Pioneer, ground breaking authors of their time. An apt reflection of The Last Inklings music. MacKenzie's classical training shines through his crystal clear tones and cello playing with purity and honesty. Hoyland's grass roots musical education is a great compliment to layer the sound and deliver exquisite harmonies. The lyrical content is both traditional and contemporary, using a folklore style to touch on modern life. I particularly enjoyed Alchemy, from their EP of the same name. The theme is based on a quotation from philosopher Marcus Aurelius – 'the soul is dyed by the colour of its thoughts'. In simple words, always look for the positives in life.
The Last Inklings musical talent is a treat for the ears and the eyes. The musical synergy is palpable. You are enveloped in a magical musical bubble and carried away to a place where time doesn't exist. You could listen to them all night.