The Cockpit announces New York Voices season
including classic revival and new musical
The Cockpit, Gateforth St, London NW8 8EH
Thursday 13th October – Tuesday 31st January 2022
Marylebone's The Cockpit will look across the Atlantic this Autumn, bringing a season of New York plays to the heart of London. Two major productions lead the season: one, a classic revival of Lanford Wilson's Talley's Folley; the other, an exciting new musical based on the life and legacy of Rita Hayworth. There will also be theatrical readings of a diverse range of plays by Pulitzer Prize-winning New York based playwrights such as Annie Baker, Jeremy O. Harris and Sarah Ruhl.
The 20th century saw New York shine as a beacon of theatre writing and avant-garde performance. Writers from Tennessee Williams to David Mamet and Lorraine Hansberry wrote alongside the live art of Laurie Anderson and Merce Cunningham, and companies such as The Wooster Group and Richard Foreman's Ontological-Hysteric Theatre pushed boundaries in form and theatre aesthetics. The Cockpit's New York Voices programme asks to what extent New York still leads the way. Is the city still producing powerful theatre voices for the 21st century? If so, what are they saying? And how are they saying it?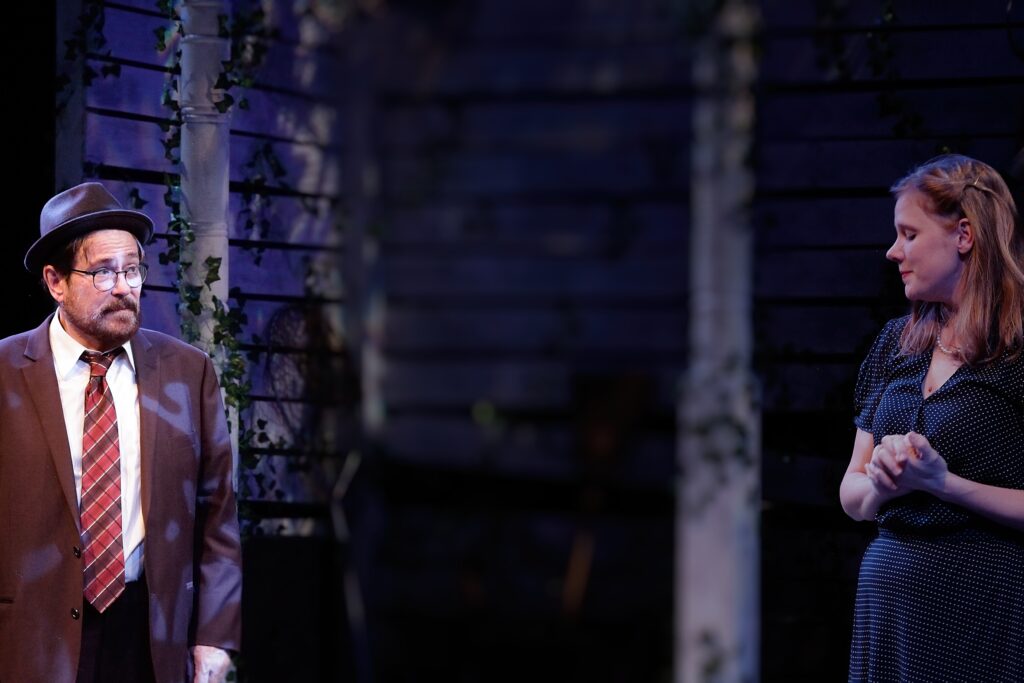 USA-based Burning Coal Theatre Company is joining forces with The Cockpit to bring Lanford Wilson's Pulitzer Prize-winning work Talley's Folly back to the London stage, 40 years after its last professional production in the capital. A timely revival for a seminal work, the play is a visceral reminder for today's audience that love and connection are the timeless human qualities that can see us through hard times. The greatest playwright you've never heard of; Lanford Wilson occupies a premier position as a hugely influential and prolific member of New York's off-Broadway theatre scene of the late 1950s, his one-act play deals with the heroic resilience of the American heartland folks he grew up with. Identifying the struggle, dignity and authenticity of those living in the 'flyover states', Wilson examines that most American of subjects – immigration – through the relationship between a Jewish refugee and a lonely, embittered and brilliant outcast.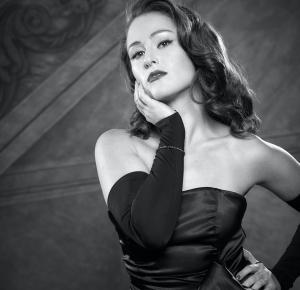 Love Goddess – The Rita Hayworth Musical is the world premiere of a new production about Fred Astaire's all-time favourite dance partner, and the bride Orson Welles wanted more than any other woman in the world. Considered by many to be the most beautiful woman of her day, Rita Hayworth is revered as one of the greatest movie starts who ever lived. Originally a solo play written and performed by Almog Pail entitled Me, Myself and Rita, and then Love Goddess, the Cabaret, this production has evolved into a full-length musical by Pail and co-writer Stephen Garvey (The Bardy Bunch: The War of the Families Partridge and Brady, Off Broadway). It features five cast members portraying over 40 characters, 12 original songs by Broadway pianist Logan Medland (Fingers and Toes, NYMF), as well as thrilling jazz, tap, and Flamenco dance sequences by award-winning choreographer Lorna Ventura. Audiences can expect to delve deeper into Hayworth's story, including her experience with Alzheimer's and her quest to find a partner who would truly love her for who she was.
The Cockpit will also present theatrical readings of the works of a diverse range of New York playwrights. The readings kick off with Late: a cowboy song from award-winning playwright, author, essayist, and professor Sarah Ruhl (Eurydice; The Clean House), followed by Brooklyn based playwright Jackie Sibblies Drury's (Marys Seacole) Really. In November, Christopher Shinn's (Dying City) Against will be presented along with double Pulitzer Prize-winning playwright and screenwriter Lynn Nottage's (Sweat; Ruined) Intimate Apparel. December will see Lear from Artistic Director of her own not-for-profit theatre company Young Jean Lee (Straight White Men). In the new year, Annie Baker's (The Flick; Circle Mirror Transformation) The Aliens is followed by Yell: A Documentary of My Time Here by Tony-nominated Jeremy O.Harris (Slave Play; "Daddy": A Melodrama).