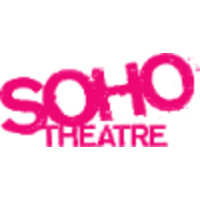 SOHO THEATRE'S TONY CRAZE AWARD
2019 + 2020 WINNERS ANNOUNCED
Soho Theatre today announces the shortlisted plays and Award winners for the 2019 and 2020 Tony Craze Award, announced together due to the impact of the unparalleled events of last year. A dark comedy exploring Fringe theatre politics, a folk musical with ghosts, a school friendship tested on a bus, a queer exploration of performance, a friendship at the end world, relationships on the verge of implosion, and the delicate bonds of sisterhood feature in the eclectic mix of stories shortlisted:
Tony Craze Award 2020 shortlist
All The Happy Things Naomi Denny
Allah's Own Country Kaamil Shah
Bonhomié Liz Daramola
Dirty Dogs Farah Najib – WINNER
The Ones We Love Daniel Rusteau
The Soon Life Phoebe McIntosh – HIGHLY COMMENDED
Tony Craze Award 2019 shortlist
Black Beth Cheryl Ndione – HIGHLY COMMENDED
A Gig for Ghosts Fran Bushe – WINNER
scum Ava Wong Davies
Til Death Do Us Part Safaa Benson-Effiom
Vile Acts of Love Naomi Sheldon
When We Begin Leo J Skilbeck
Soho Theatre's Creative Learning Producer Jules Haworth said: 'We are delighted to celebrate these shortlisted writers, who have created 12 bold and dynamic plays through the Writers' Lab programme. The award, in honour of Soho Theatre's former Artistic Director and playwright, Tony Craze, champions courageous new writing and early-career playwriting talent. Keep these folks on your radar.'
Award winners Fran Bushe's A Gig for Ghosts­– a big warm folk musical story of love, loss and loneliness (and ghosts) – and Farah Najib's Dirty Dogs – two sisters stuck in a room with an unknown unconscious man question whether actions really do have consequences – will both receive a workshop at Soho Theatre later this year.
Cheryl Ndione's dark comedy exploring Fringe theatre politics in Black Bethand Phoebe MacIntosh's The Soon Lifea tale of a thirty-something woman's derailed London Lockdown homebirth, both came Highly Commended.
Formerly the Soho Young Writers' Award, the Tony Craze Award was renamed in 2017 in honour of Soho Theatre's former Artistic Director and first ever Verity Bargate Award winner who passed away in 2016. Open each year to the 48 writers on Soho Theatre's Writers' Lab, previous winners include Adam Narat for Birthright (now called New Pacific), Phoebe Eclair-Powell with Fury, Charlie Josephine with Bitch Boxer, and Patrick Russell with Antlers.
SOHO THEATRE'S TONY CRAZE AWARD
SHORTLIST – 2020
ALL THE HAPPY THINGS – NAOMI DENNY
A dark comedy, All The Happy Things follows two sisters as they try and navigate the world of adulthood whilst dealing with ailing parents, grief, and new relationships, and questions whether the power of make believe can solve real life issues. Naomi is a playwright from Brighton who is interested in telling human stories about people of colour, and was inspired to write All The Happy Things through her own experiences with her sister.
Naomi Denny trained at Fourth Monkey Actor Training Company and was awarded the prestigious Stage Scholarship 2017. Towards the end of her training she wrote her first play Essentially Black, a piece about mixed race identity in elite university settings, which was then chosen to be part of Fourth Monkey's Experimental Fringe season 2018. This was then adapted in to a full length piece and was performed to a sold out audience as a part of Pleasance Theatre LABS programme 2020. Naomi has also written for Rikki Beadle-Blair's latest anthologies, Lit and Fierce.
ALLAH'S OWN COUNTRY – KAAMIL SHAH
Nabeel Ahmed is a British-Pakistani restaurateur who's always dreamed of Michelin stars and Celebrity-chef status. He's never been able to get anywhere beyond his lowly curry house but plans to change all that by opening the world's first fully-sustainable, farm-to-table Indian restaurant in the Yorkshire countryside. However, when his daughter Saira becomes a militant vegan and locals take up against his halal meat offering – the Tandoor-on-the-Moor isn't going to have the easiest opening night after all. Allah's Own Country is a play about food, culture, environmentalism and racism deep in the parts of the British countryside where people of colour fear to tread.
Kaamil Shah is a writer from South-West London passionate about telling the stories of the Indian and Pakistani diaspora. Primarily working in screen, his first credit was a comedy monologue produced as part of a BBC Asian Network/BBC Writersroom scheme – Moheez Means Business and he directed a Short film set in Southall – The Colour of Milk in the same year. He went on to be selected for the Writer's Lab at Series Mania, France in 2019, where he developed his TV series Dubai on Thames alongside other up-and-coming writers from across Europe. His comedy-drama series Count Abdulla was picked up for development by Fudge Park Productions in Summer 2019, and it has since gone on to a table read with Sky Television in January 2020 – with Nina Wadia, Sarah Hadland and Mandip Gill amongst others in the cast. He was recently a Shadow Writer for the upcoming series of Ackley Bridge on Channel 4, where he wrote a 'shadow' episode for the new season, working with the development team at The Forge Productions and Channel 4. His first broadcast TV credit arrived in November 2020, where his episode Shahid's First Shave was released on BBC iPlayer as part of the Sparks collection. Allah's Own Country is his first piece for the stage and he is excited to write many more.
BONHOMIÉ – LIZ DARAMOLA
Yinka wants to get to the party, Ola wants to get something off her chest. A cold night in North London, fueled by Barefoot White Zinfandel Rosé, exposes their true feelings about each other. As Yinka is only focused on herself and reputation, Ola just wants to survive the rest of the school year. A turbulent evening waiting for the 149 bus, proves to be the test their friendship needed. Bonhomié examines 'why are we friends with our friends?' and the cost of blind loyalty at 18.
Liz Daramola is a writer and producer from London. She won the 2018 Stage One Producer bursary to develop new work and has worked in a producing capacity at the Arcola Theatre, as Young Producer at Almeida Theatre, and most recently at the Young Vic Theatre where she supported shows including The Convert by Danai Gurira, starring Letitia Wright, Death of a Salesman starring Wendell Pierce, Tree by Idris Elba and Kwame Kwei-Armah and the Pulitzer Prize-winning Fairview by Jackie Sibblies Drury. She is an alumnae of the Artistic Directors Leadership Programme from 2017 – 2019 and was an Almeida Youth Board member from 2018 – 2019. In 2020, Liz was one of sixty chosen as part of Edinburgh TV Festival's The Network. She is currently writing on Famalam series 4 for the BBC and is developing a new original TV series.

DIRTY DOGS – FARAH NAJIB – WINNER
'Sometimes, of course, yeah. Sometimes you think about these things. Doesn't mean I'd ever do it. Don't be insane. Of course I wouldn't. No. It's just a little fantasy.'
Mandy and Mel are stuck. Stuck, in a room, with a man – an unknown, unconscious man. Why is he there? Why are they there? Who's responsible? With a harsh and unforgiving light shining on them, and no clear way out, the sisters are forced to confront the dark and difficult corners of their relationship – and to question whether actions really do have consequences.
Farah Najib is an emerging writer and facilitator based in London. She is driven by the potential that theatre has to be a powerful form of communication and change, and is passionate about creating daring, female-led stories.
She trained in Applied Theatre and Writing for Performance at the Royal Central School of Speech and Drama, and has since been part of writers' groups at the Royal Court and Soho theatres. In 2020 she completed work on her first commission, a monologue project with Theatre of Debate and University College London exploring the ethics of artificial intelligence. Farah also works with young people, encouraging them to explore their creativity through drama and playwriting.
THE ONES WE LOVE – DANIEL RUSTEAU
Friday night while the drinks were flowing in an east London New Build, an engaged couple get the shock of their lives when they both realise they've been cheating on each other with the cool couple that live upstairs. Who is to blame, where do they go from here and is what they did so wrong if they are both guilty of the crime? Told in real-time over one wild night in Dalston, THE ONES WE LOVE is a fast-paced, dramatic and comical rollercoaster of a story questioning the so-called rules of love and critiquing our archaic views of sex and partnership in the 21st century.
For the stage, Daniel Rusteau has had his work performed at The Bunker, Drayton Arms, The Pleasance and The Old Red Lion. His short play Dismissed, recently optioned by Headline Pictures to be developed into a feature, about knife-crime in the state school system and the unfair treatment of black teens, recently received Arts Council funding to be developed into a full-length piece. His play Church Street was shortlisted for the Platform Presents Playwriting Prize 2019. For TV, Daniel has written one episode of Neo-noir detective series Middle West (Outlier/Point Grey/Amazon), two episodes of the multi award-winning continuing drama Hollyoaks (Lime/Ch4) and his half-hour film Superdadfor the award-winning anthology series On the Edge (BlackLight TV/Ch4) is due to shoot this year. He is currently developing original ideas with World Productions, Headline Pictures, West Road Productions, Beano Studios and BlackLight TV. He is adapting for television the detective crime novel The Divinites by Parker Bilal for See-Saw Films and his crime drama script The Borough made the 2019 Brit List. He has participated in the BBC Writersroom London Voices scheme 2019/20 and the BBC Writersroom Drama room 2020/21.
THE SOON LIFE – PHOEBE MCINTOSH – HIGHLY COMMENDED
A heavily pregnant, thirty-something woman is in labour in the middle of a global pandemic. Too scared to go to the hospital in Lockdown London, she's decided to have the 'perfect' homebirth with nothing but a birthing ball and a Fleabag boxset to get her through it. Plans are derailed when her ex turns up and refuses to leave. As her labour progresses and with the midwife unreachable, the pair are forced to confront the remnants of their relationship and their breakup before everything changes forever with the arrival of their child.
Phoebe McIntosh is a writer and actor from London. She graduated from Arts Ed in 2008, but not content with the roles she was seeing, she began writing her own plays. She wrote, produced and performed in a sell-out run of her debut play, The Tea Diaries, at the Edinburgh Fringe Festival in 2013. In 2018, she co-produced her solo show Dominoes with Black Theatre Live and the Lighthouse Arts Centre Poole as an associate artist before touring London, the South East and Edinburgh, receiving 4- and 5-star reviews and calls for a multi-character adaptation. She is currently adapting the play into a novel and developing original ideas for a TV serial and feature film. She describes the Soho Theatre Writers' Lab as a game changer for her writing and the best possible antidote to Lockdown.
SOHO THEATRE'S TONY CRAZE AWARD
SHORTLIST – 2019
BLACK BETH – CHERYL NDIONE – HIGHLY COMMENDED
Black Beth is a dark comedy exploring Fringe theatre politics. It is a play about a play about colonialism… fertile ground for power play and virtue signalling. The play charts one woman's covert vaulting ambition and her amusing and inevitable demise.
Cheryl Ndione is a writer, director, performer, producer and a graduate of both Central School of Speech and Drama and the University of Bristol. She founded and is Executive Director of Purple Moon Drama, a theatre company that creates opportunities for young people and emerging artists. She has directed various productions for Purple Moon including Noughts & Crosses by Malorie Blackman and Side Effects by Iman Qureshi. Cheryl's most recent play, Apple, premiered at the 2020 VAULT Festival.
A GIG FOR GHOSTS – FRAN BUSHE – WINNER
Amy has had a bad day at work. She doesn't really get good days because her job is to trace the lives of people who have died so alone that there is no one else to say goodbye. Today she found the body of someone she used to know. It's a lot to bring along to a first date, but Amy has a plan to not end up like the corpses she cares for. A big warm folk musical story of love, loss and loneliness (and ghosts).
Fran Bushe is a playwright, comedian and is currently writing a book. She is an Associate Artist for the Pleasance Theatre in London and an alumni of the Soho Theatre Writers' Lab 2018/19. Her play Ad Libido had a run at VAULT Festival, Pleasance Edinburgh and was at the start of a UK tour in March. Last year she wrote The Diary of My Broken Vagina for Channel 4 and her short play Alive Day was published in 20 Short Plays with Big Roles for Women.
SCUM – AVA WONG DAVIES
It's the end of the world. Maggie and Kathy think they're the only ones left. After forming an alliance, they realise that they're wrong.
Ava Wong Davies is a playwright and theatre critic based in London. She is a regular contributor to The Stage and Exeunt Magazine and in 2018 won the Sunday Times Harold Hobson award for criticism. As a playwright, her work has been performed at The Yard, The Bunker, VAULT Festival, and The North Wall.
TIL DEATH DO US PART – SAFAA BENSON-EFFIOM
As they prepare for the worst day of their lives, Daniel and Sylvia are finally forced into confrontation. With so much left unsaid for so long, they must reckon with the circumstances that brought them to this point and in fact, whether there can be a 'them' going forward…
Safaa Benson-Effiom is a writer and theatre maker from London. Her work has been staged at The Bunker, Theatre503, Hampstead Theatre and as part of Talawa Firsts and the RADA Festival. She is a part of the current Tamasha Playwrights cohort.
VILE ACTS OF LOVE – NAOMI SHELDON
Sam and Rose had one of those head over heels romances that made sense of all the love songs. Years later after the devastation this love wreaked on their lives, they have a chance to put their story to bed or destroy each other in the process. This sexually charged two-hander exploring who gets to be the bad guy and who walks away scot-free when toxic relationships end. Are the wounds we submit ourselves to in the name of love ever worth the scars? Would we do it all over again because although toxic, it made us feel alive?
Naomi Sheldon is a writer performer. Her debut play Good Girl transferred from the Edinburgh Fringe to Trafalgar Studios where it won Best Show in the Funny Women Awards in 2018. She joined the BBC Drama Room scheme in 2019 and in 2020 the BBC Writersroom Drama Room programme, where she is paired with Bad Wolf to develop an original drama. She is under commission at Trafalgar Studios and wrote Out Of Your Mind for BBC Radio 3 for their Summerhall radio season. Her recent play Vile Acts of Love (developed on the Soho Writer's Lab) had a work-in-progress run at VAULT festival 2020 and was long listed for The Women's Playwriting Award. Naomi is co-host of The Pleasure Podcast, a hit podcast about sex and intimacy.
WHEN WE BEGIN – LEO J SKILBECK
We're all transitioning baby. A group of performers chat life and love, as they look back in order to begin again.
Leo Skilbeck is a writer, director and maker, for stage and screen. Their work includes transmasc odyssey Bullish (show and photography exhibition, Milk Presents, Camden People's Theatre) , drag king play JOAN (Milk Presents, Derby Theatre, winner of  Fringe First Award and Off West End Award) and Big Ben (short film, My England series, Young Vic). Leo's work as director includes cabaret Chekhov (THE BEAR/ THE PROPOSAL, Young Vic as Genesis Future Director) and as Associate Director: Fun Home (Young Vic, as Jerwood Assistant Director) and The Complete Deaths (Tim Crouch and Spymonkey Comedy).