Southwark Playhouse -until 11 September 2021
4****
Reviewed by Claire Roderick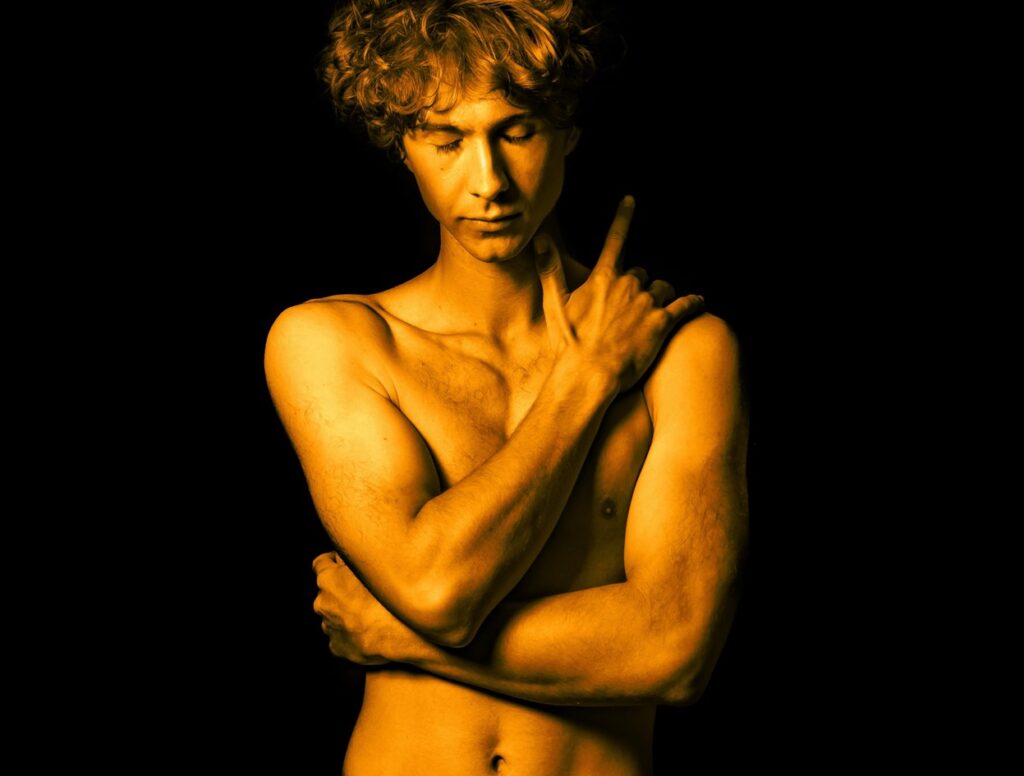 After a successful 2019 run at Greenwich, Lazarus Theatre bring Oscar Wilde's Salomé to Southwark. The constraints of a smaller space and proximity of the audience make this a less bloody show, but the intimacy of the space and some judicious rewriting by director Ricky Dukes creates a more focussed, stylised production of Wilde's scandalous take on the story of Salomé demanding the head of John the Baptist (Jokanaan) as payment for dancing for her stepfather Herod.
Sorcha Corcoran's elegant traverse design has a golden catwalk that serves as a terrace and banquet table in the tetrarch's palace. Ben Jacobs' lighting design and Will Thompson's sound design create an increasingly unhinged tension and work brilliantly to switch focus from the terrace to Jokanaan's cistern prison. Prince Plockley's Jokanaan is a formidable presence even as he stalks around the stage in silence. The prophet Jokanaan and the two guards (George Ray-Turner and Omi Mantri) make good use of Wilde's flowery and repetitive language while it is punctuated by modern expletives from the morally bankrupt royal family. Dukes once again switches the gender of Salomé, with Fred Thomas spellbinding as the prince who uses his beauty to get everything he wants, but it is clear that Jamie O'Neil's hedonistic Herod would desire Salomé regardless of gender, as an extension of his need to own the most beautiful treasures of the world.
The dance of the seven veils becomes two gloves and a ballgown, which Herod just happens to have prepared, and sees more movement from Herod than Salomé. What begins as a predatory prowl becomes an uncomfortably farcical chase that has the audience laughing and squirming in equal measure. Fred Thomas is intense and beguiling as Salomé, and Pauline Babula is wonderful as Herodias, portraying her hatred for her husband with brilliant physicality. Jamie O'Neill handles Herod's switching moods masterfully, with comedic and emotive moments equally impressive.
Another slick and arresting production from Lazarus – get a ticket while you can.