Hull New Theatre, Hull – until 12th October 2022
Reviewed by Anne Walker
5*****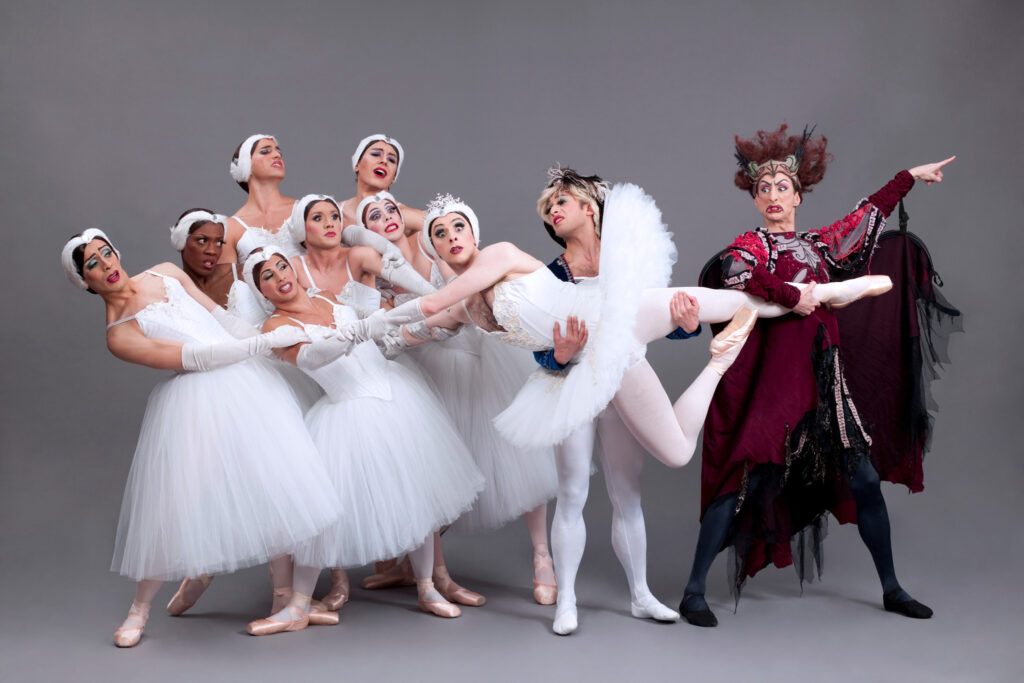 For those of you who may be unfamiliar with this all-male, cross-dressing ensemble, The Trocks, as they are affectionately known, were founded by a group of professional dancers in 1974. The New-York based company is dedicated to presenting off-kilter but technically sound comic interpretations of ballet classics and modern favourites. To date, they have performed in more than 30 countries and 500 cities worldwide.
From the moment I sat down, before the curtain rose, I was chuckling to myself whilst looking through the program. The performers names and back stories were hilarious and gave us a glimpse of what was to come. The lights dimmed and a voice informed us, with some tongue in cheek humour, of some cast changes and reasons for these. They also reassured us that 'all of our ballerinas are in a very, very good mood'. This show certainly did the same for me and I went away in a very, very good mood.
I have been lucky enough to have seen Swan Lake a few times, by different companies and was certainly interested to see The Trocks version. They did not disappoint. Tchaikovsky's beautiful music started, the costumes and the choreography were not all that different. However, the expressions exaggerated, the comedy timing impeccable, the steps sometimes over done and subtle trips and stumbles are what gave this ballet its humour and comedy. Queen of the Swans, Vavara Laptopova (Takaomi Yoshino) was beautifully hilarous and Prince Siegried, Jacques d'Aniels (Joshua Thake) let us all know just how in love he was whilst also showing us how handsome and grand he was.
A highlight for us had to be 'The Dying Swan' played by Olga Supphozova (Robert Carter) performed with all the skills of a great clown. A few minutes of comedy genius, an aged ballerina with ego, drama, belching and the ability to be able to moult feathers at every step gave us a belly laughing, unique performance.
What a great evening of tutus, tantrums and technical brilliance that left us aching with laughter as well as in awe of the technical brilliance of these fabulous performers.