New Victoria Theatre, Woking
Reviewed by Becky Doyle
5*****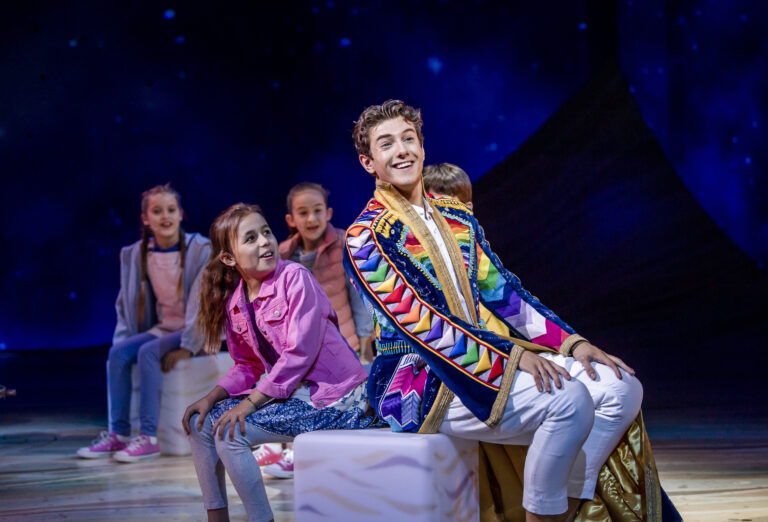 Such a lovely, feel good show for all the family to see and enjoy. The whole cast had something to offer, each bringing energy, charisma, and talent. There were a number of children that deserve a mention but would be too difficult to single out just a couple and so rather I will just say that there are some stars in the making with powerful voices and fantastic dancing skills already shining through!
Linzi Hateley (The Narrator), a constant in the show was fantastic with a strong voice, passion and although at times I felt rather childish in areas, I appreciate the audience and it went down well. Jac Yarrow (Joseph) had such a gorgeous voice with his rendition of 'Close Every Door' absorbing the whole audience.
Quite unusually, there was a star of the show for me that probably differs for all other shows I have seen and that is that of John Rigby, the Musical Director – his energy throughout was second to none and I found myself watching him on numerous occasions during the performance. He had the audience up on their feet and it was a special moment to look back from my seat and see the whole audience on their feet dancing and singing along.
I would recommend this show to anyone who is looking for a feel good, easy going couple of hours with the family that you can get involved in sing and dance the night away.