Streaming 24 February – 13 March – book via https://www.creationtheatre.co.uk/whats-on/grimm-tales/
4****
Reviewed by Claire Roderick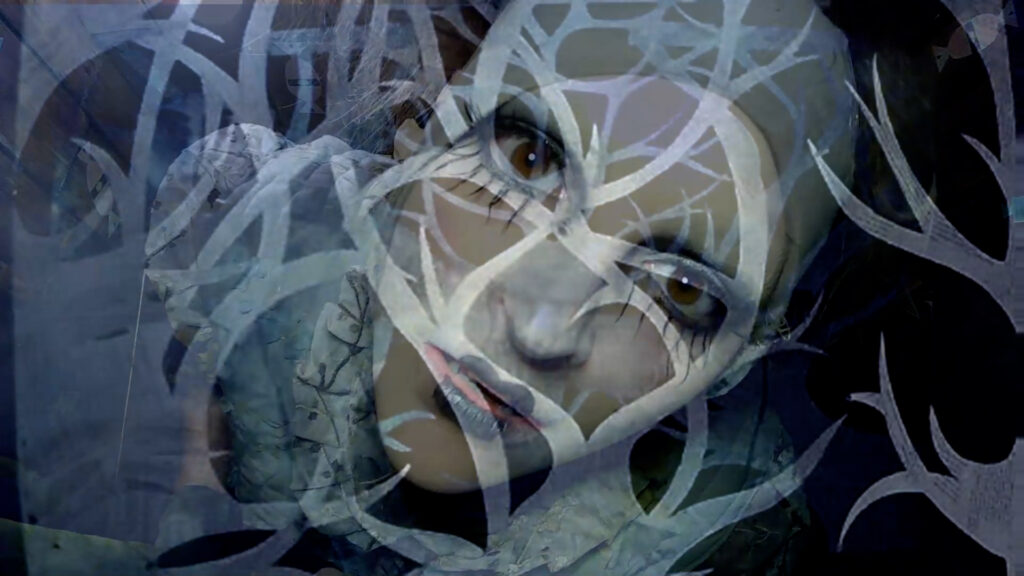 The isolation of lockdown is channelled to wild and weird effect in Grimm Tales for Fragile Times and Broken People. Creation Theatre's online Repertory Company have devised a show that twists and turns like a path through the deep dark woods and is just as unsettling.
As you join the show, you are advised to switch off your lights and light a candle – which will definitely give you the chills as one story progresses if you are watching in a draughty room!
The storytellers have surrounded themselves with a vast wild wood to protect themselves, and inhabit claustrophobic spaces reflecting the tale they will share. Grimms' Fairy Tales are pretty dark anyway, and Creation's treatment of The Juniper Tree (Graeme Rose), Hansel And Gretel (Annabelle Terry), Rumpelstiltskin (Natasha Rickman), The Moon (Kofi Dennis) and Godfather Death (Dharmesh Patel) plays with our fascination with that darkness with a sinister glee.
Ryan Dawson Laight's set and costume design enhance the feeling that these are runaways from a circus or fairground who have constructed makeshift shelters with items that comfort them amongst the spooky trees, and at first it seems as if we will witness a traditional series of stories, told one after the other. But director Gari Jones soon skewers this familiar concept of storytelling, as the tales interrupt and overlap each other with no settled rhythm, always keeping the audience on edge. The cast relish every word of their stories, and all delve deep with their performances becoming more and more grim and unhinged. All the cast give wonderfully weird performances, but Natasha Rickman's very modern version of Rumpelstiltskin (aided by her sinister little baby) steals the show.
Grimm Tales for Fragile Times and Broken People is an atmospheric and wildly entertaining storytelling treat. Well worth a look.