Grand Theatre, Leeds – until 19th November 2022
Reviewed by Katie Brewerton
4****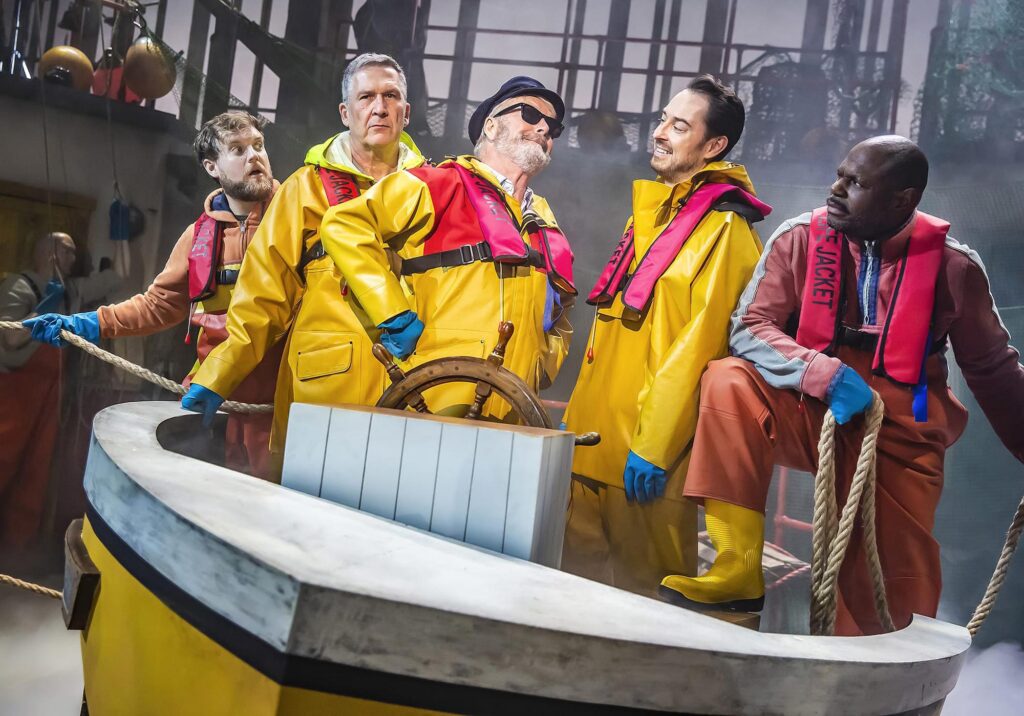 Fisherman's Friends The Musical is based on the true story and film of the same name. The Fisherman's Friends from Port Isaac in Cornwall have been singing the traditional shanty songs of their ancestors for decades. In 2010 the real-life Fisherman's Friends signed a record deal and went on perform at Glastonbury, sing for Queen Elizabeth and have a film made about them. Now a brand-new musical based on their story has come to Leeds!
The musical begins with Danny (Jason Langley) hearing the Fisherman's Friends sing in their local pub, as a down on his luck music manager, he seizes the opportunity to help them land a record deal using some of his old contacts, but first Danny must convince Jim (James Gaddas, known for Bad Girls and Coronation Street) that making a record is a good idea. On their mission to gain success they travel to London and one of the best bits of the show takes place as the band enjoys a drink in one London's gay bars, culminating in a hilarious rendition of In The Navy. ​It's not just the Fisherman's Friends who sing in Port Isaac, with a lot of the town joining in, notably Alywyn (Parisa Shahmir), daughter of Jim and love interest of Danny she is a musician in her own right and has some lovely performances.
This is the first musical I've seen which has consisted of folk music and shanty songs and with the cast and company playing their own instruments on stage making it very unique. The whole cast are fantastic singing wonderful catchy songs from start to finish. 
The staging is great, transporting you to the Cornish coast and using ropes to make you believe they really are in small boats on the stormy sea. Although being mainly light-hearted and funny, darker themes are also explored including bereavement, debt, the struggles of being a new mum and family and relationship problems.
A brilliant new musical based on an inspiring true story this is one not to be missed.