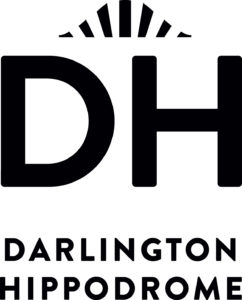 DARLINGTON HIPPODROME LAUNCHES A SIZZLING SUMMER SEASON
As thoughts turn to balmy summer evenings, Darlington Hippodrome is pleased to announce a sizzling season of shows between May and September
As opening shows go there's none hotter than a trip back to the glamorous, glitzy nights of Las Vegas as we welcome a tribute to The Rat Pack and Ella Fitzgerald for a week of pure nostalgia. Hit follows swinging hit including all-time favourites 'The Lady is a Tramp', 'Volare', 'My Way', 'Mack the Knife' and many, many more. The Rat Pack Live from Las Vegas will raise the roof of Darlington Hippodrome from Tuesday 8 to Saturday 12 May
Week-long shows at the Hippodrome continue with the Touring Consortium Theatre Company and Rose Theatre Kingston co-production of Dr Jekyll & Mr Hyde from Tuesday 15 to Saturday 19 May. This adaptation of the Robert Louis Stevenson gothic thriller stars Phil Daniels (Quadrophenia, Les Misérables, EastEnders) as Dr Jekyll who unleashes an inner, sinister figure in his experiment to separate good from evil
Hot on the heels of this classic thriller we welcome a Hollywood legend to Darlington as Stephanie Powers (McLintock!, Hart to Hart, The Magnificent Seven Ride Again) stars opposite Clive Francis (The Crown, An Inspector Calls) in 84 Charing Cross Road from Wednesday 23 to Saturday 26 May. Based on a true story, 84 Charing Cross Road is a tender and heart-warming tale of transatlantic friendship between a vivacious New York writer and a London bookseller in post-war Britain
The life, music and dance of Michael Jackson is celebrated as we welcome back Thriller Live from Monday 28 May to Saturday 2 June. Direct from London's West End where it is now in its record tenth year, Thriller Live is a spectacular concert created to celebrate the career of the world's greatest entertainer
Winner of six Tony Awards including Best Musical, Thoroughly Modern Millie taps its way onto the Hippodrome stage starring Hayley Tomaddon (Coronation Street, Dancing on Ice). Taking you back to the height of the Jazz Age in New York City the show delivers a brilliant evening of madcap merriment and spectacular dance routines
Who wouldn't want to spend an evening with The King? This Is Elvis is a new musical treat celebrating the 1968 TV special that re-invigorated Elvis Presley's career and secured his place in history as the King of Rock 'n' Roll. Starring Steve Michaels – who looks more like Elvis than Elvis – the show runs from Monday 25 to Saturday 30 June
From the King of Rock 'n' Roll to an undisputed king of comedy as Joe Pasquale stars in a brand new stage production of Some Mothers Do 'Ave 'Em. The most successful sitcom of the 1970s introduced us to the hapless Frank Spencer and his long-suffering wife Betty. Joe Pasquale, Sarah Earnshaw and Susie Blake bring all our favourite characters to life on stage with a never-ending list of disasters, roller-skating escapades and runaway chickens from Tuesday 3 to Saturday 7 July
Darlington Hippodrome have teamed up with Wisecrack promotions to present the world premiere of The Great Joe Wilson by Ed Waugh from Thursday 6 to Saturday 8 September. A huge star in the 1860s, Joe Wilson was able to encapsulate an epic story in song. His subject matter ranged from love, death and supporting workers on strike. This is a must-see funny, tragic and informative play and features Joe's words put to music by internationally renowned singer-songwriter Pete Scott
Shorter run productions in the Summer / Autumn season at Darlington Hippodrome include the fabulous Liza Pulman singing the songs of Barbra Streisand with special guests the Brighouse and Rastrick Brass Band (Monday 30 April). Brian Conley presents his inimitable brand of humour on Tuesday 1 May in his new 2018 tour: Still The Greatest Entertainer (In His Price Range). The visually stunning BalletBoyz return to Darlington in their new show Fourteen Days on Wednesday 2 May. One of the industry's true legends, Gilbert O'Sullivan comes to Darlington Hippodrome on Tuesday 3 May with his ten piece band to present new material as well as his back catalogue of classics. Get ready to roar as Dinosaur World Live comes to town from Friday 4 to Sunday 6 May. Discover a pre-historic world of astonishing (and remarkably life-like) dinosaurs live on stage
The Royal Geographical Society presents Hugh Thomson as he recounts his experience of hiking with pack mules across the Andes (Wednesday 16 May at The Hullabaloo). On Wednesday 30 May (also at The Hullabaloo) join the Edinburgh Fringe's favourite housewife, Barbara Nice, for an evening of proper good fun
Two ladies of comedy with completely different styles will grace the Hippodrome stage in June. Ruby Wax brings her new one-woman show Frazzled to Darlington on Sunday 3 June followed on Tuesday 5 June by Pam Ayres
One of the nation's most loved entertainers shot to fame on our TV screens 20 years ago in the programme The Cruise. Jane McDonald has since appeared in the musical Cats as well as TV shows such as Loose Women and Star for a Night. Jane will be returning to Darlington Hippodrome on Thursday 7 June
Perfect for a child's first visit to the theatre, Teletubbies Live is a show full of love and laughter. Join Tinky Winky, Dipsy, Laa-Laa and Po on Saturday 9 and Sunday 10 June in a show specially created for little ones
Dan Snow will share memorable anecdotes from his career as an historian and broadcaster on Sunday 17 June. Dubbed The History Guy, Dan is the son of legendary broadcaster Peter Snow and the nephew of Channel 4 newsreader Jon Snow. The sharply-dressed, well-spoken comedian Tom Allen brings his solo tour to The Hullabaloo on Thursday 21 June. Dig out your cowboy boots and your blue suede shoes as we welcome A Country Night in Nashville on Thursday 21 June and the sensational Showaddywaddy on Friday 22 June or why not top the week off with An Evening of Eric & Ern – a brilliant homage to Morecambe and Wise crammed full of famous comedy sketches on Saturday 23 June
Darlington Hippodrome plays host to the Darlington Dance Festival on Sunday 8 July when dance schools, community groups and schools will take to the stage in a vibrant celebratuion of dance. On Monday 23 July we welcome Jaqui Dankworth – daughter of Dame Cleo Lane and Sir John Dankworth, Jaqui is firmly positioned as one of the UK's foremost jazz vocalists
Critically acclaimed stand-up comedian Chris Ramsay brings his Just Happy to Get Out Of The House tour to Darlington Hippodrome on Tuesday 24 July and if you want an evening of flag waving and singing then The Last Night at the Proms is on Wednesday 25 July. It's a double whammy for The Hullabaloo on Friday 27 July as we welcome Hal Cruttenden and Eshaan Akbar for their Edinburgh Previews. Celebrating the career of one of the world's best loved singers, Whitney – Queen of the Night comes to Darlington on Saturday 28 July. There's another chance for our younger audiences to enjoy the theatre as we welcome Milkshake! Live on Sunday 29 July. This brilliant show is sure to amaze and delight.
The award-winning team from baletLORENT brings an original adaptation of Rumplestiltskin to the Hippodrome stage on Saturday 1 September and on Monday 10 September the Orchestra of the Age of Enlightenment take us back to the golden age of movies with a recreation of a remarkable cinema event that first took place in 1926 with Der Rosenkavalier
Tickets for this new season go on sale from 10am on Monday 16 April.
For further information and to book contact the box office on 01325 405405, or visit www.darlingtonhippodrome.co.uk to choose your own seats online. Follow us on Facebook, Twitter and Instagram